Color us impressed, because Pravana appears to be making their own color-changing hair dye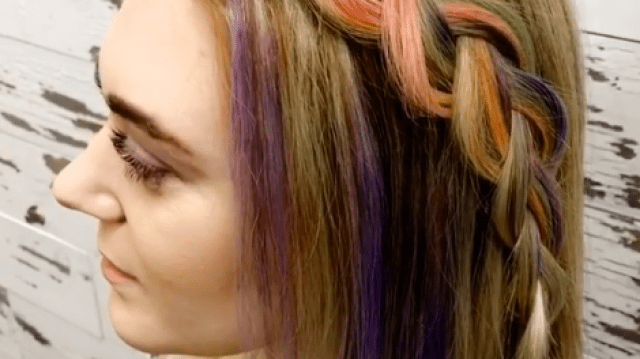 We've always wished there was a way to change our hair color with the snap of our fingers. And while that option is still off the table for now (unless you've got a magic wand you're hiding), there may be a way to switch hair shades that's as easy as turning up the AC. Because if the hair magic we witnessed on Pravana's Instagram today is true, then those hair coloring geniuses may have invented their own version of heat-activated hair color dye.
Based on a series of quick videos, the color-happy haircare brand ~looks~ like they've mastered color-changing hair dye. We were hesitant when saw it at first, too, but after watching these on repeat, we're convinced they're onto something.
Go ahead, just watch—you can thank us later!
Look as this rainbow-hued hair shifts to a frosty blue-mint ombre as the heat from the hairdryer catches it. Whoa!
"Hands in the air if you dig color changing hair!" one pic read, with a teasing "#stayedtuned" tagged onto the end.
You can go ahead and color us impressed by this mind-bending hair color technology, but it's not exactly the first time we've seen it. Just last month, real-life witch and data visualization scientist Laura Bowker revealed that she had discovered the magic technology to master color-shifting hair dyes.
Okay. Now fess up, Pravana. When will magical hair dye be coming to a store near us?! The suspense is killing us!