"The Powerpuff Girls" reboot has a premiere date and clips you can obsess over
We've been waiting for more news about the reboot of our favorite late-'90s animated show, The Powerpuff Girls, since we heard news of its existence—specifically, wondering when it will finally premiere, so we can start planning our Townsville-themed parties.
And thanks to the Internet, we now have a date: April 4, on Cartoon Network. Three weeks from today, guys. That is the day we will get to enjoy brand-new, back-to-back episodes starring our favorite kickass kindergarteners, Blossom, Bubbles, and Buttercup. The show will then begin airing regularly on Thursdays, starting April 21. YESSS!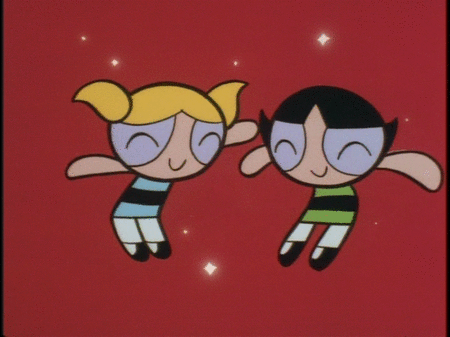 Considering the news we've received so far about the reboot, we seriously can't wait. We've seen Buttercup be her fierce self, we've heard that Tom Kenny is supposedly returning as the narrator, and honestly? Not much has changed in terms of the animation, aside from it just looking a little bit more bright and modern. As long as all our faves come back (and we're still allowed to have an inappropriate crush on Professor Utonium), we're there. And the fact that more PPG merchandise will be hitting shelves is a plus, too. Adult sizes in everything, please and thank you.
And the attendees at Austin, Tx.'s South by Southwest (SXSW) festival will actually get a sneak peek of the series TONIGHT, complete with a premiere party. Lucky ducks. We wonder if attendees will be willing to spill any information on big plot points, like whether Mojo Jojo will be making a return. Or the super-creepy villain HIM, whom I want to see again but also don't want to revisit in my nightmares.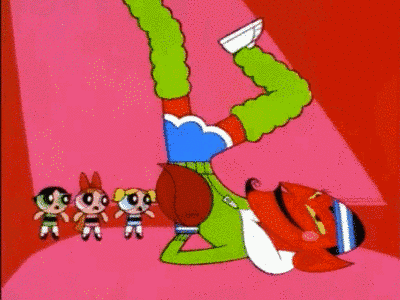 Cartoon Network's YouTube channel has a ton of new clips from the show – like this one below, of the sisters annoying each other, as they do – so check them out while you count down to April 4!