The photos from this Powerpuff Girls-themed fashion show are sugar, spice, and everything nice
Fashion designer Christian Cowan's latest collaboration is sugar, spice, and everything nice. The designer, whose client list includes Cardi B, Lady Gaga, and Miley Cyrus, teamed up with Cartoon Network for a Powerpuff Girls collaboration for International Women's Day. The collection, showcased in Los Angeles on March 8th, featured designs that are all about women's empowerment. In an interview with the Hollywood Reporter, Cowan said,
"So often girls are typecast in entertainment, but I adored The Powerpuff Girls when I was growing up because there was something inspiring about these fabulous females. It was such a trailblazer in children's entertainment because it showed girls could be powerful rather than the damsel in distress.
He added, "I wanted to evoke the idea of modern women and the digital age we're in now, as well as this bizarre culture of excess, of bodies, vacations, money, watches, and how so much of our culture is about showing off. So I wanted everything to be ultra-excessive, heaps of feathers and fluorescent tones. Nothing was shy."
Check out Cowan's collection below.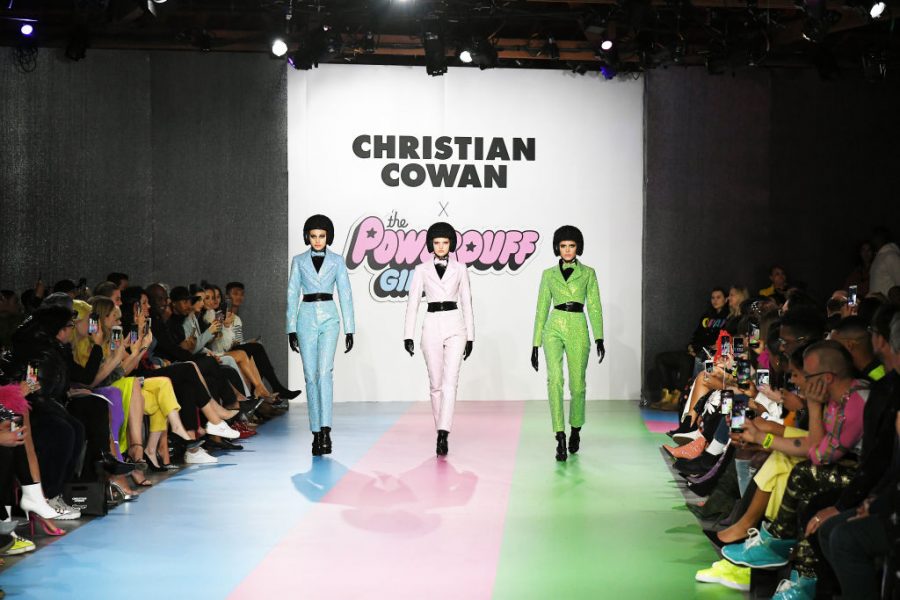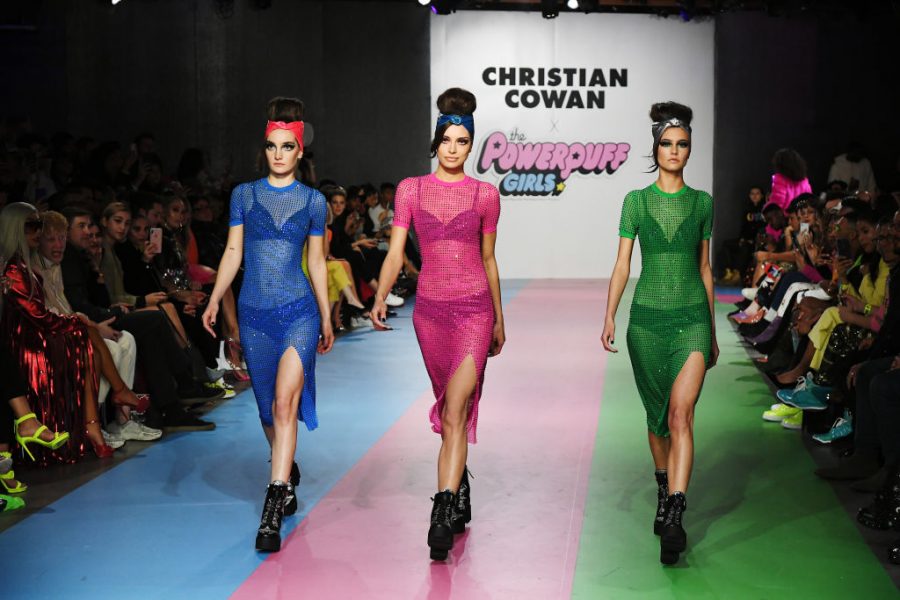 Yes, that is Paris Hilton on the runway.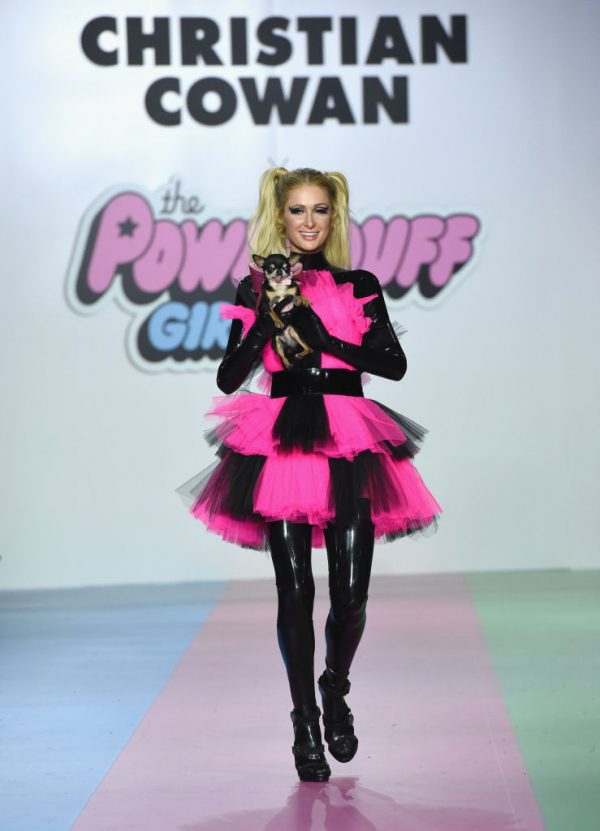 Cowan's collection features bold, fluorescent colors with a hint of nostalgia in shades of familiar green, blue, and pink. Swipe through for more photos below, and reminisce about Blossom, Bubbles, and Buttercup—as well as Mojo Jojo, the faceless Miss Bellum, and the mayor of Townsville.
We love crime-fighting-chic fashion.