This phone case has a genius makeup palette compartment, and it's going to take your selfies to a new level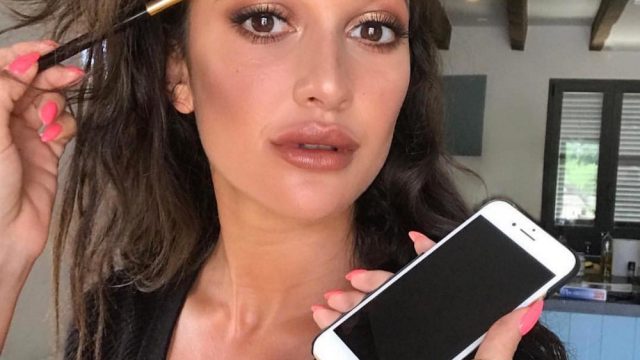 If you're the type to travel light but still want to apply your makeup on-the-go, there's a new phone case with your name on it.
Straight outta Mayfair, London, it's the Pout Case, a phone case with a teeny tiny little makeup kit tucked inside. The world of phone cases has always been a little…extra. From furry Furby-inspired cases to witchy books of spells, there's a case for everyone. You already use your front-facing camera to check your makeup, so this is truly the next logical step.
The shock-absorbing cases come in four color combos, and hold a palette of three makeup products that slides out for easy touch ups. It's a gadget worthy of a Secret Service agent.
The name's Case. Pout Case.
The case itself retails for £30.00, which is about $38 USD. Palettes of any three professional makeup products (lipstick, foundation, or lip balm) cost £20.00 (about $25 USD). The total package ain't cheap, but it could make the perfect gift for a person who's equally gadget and makeup obsessed.
For the beauty fiend who has everything.
You can choose from seven shades of lipstick, four shades of foundation, or a lip balm to fill the sliding compartment. We have to wonder, will the makeup melt with the heat generated by the phone?
It's great for a very tiny purse.
The Pout Case is currently in the pre-order stages and ships from the UK. Android users will have to wait, as it's currently only available for iPhones 6, 6S, and 7.
Pre-order the Pout Case at poutcase.com if it strikes your fancy (makeup sold separately).