Pottery Barn has a new line of Harry Potter home goods, and it's like we're living at Hogwarts
If you've ever felt like there's not enough magic in your home, we have good news for you: Making your space look like Hogwarts has never been easier. Pottery Barn has launched a Harry Potter home goods collection, and even though we're disappointed they didn't call the line Harry Pottery Barn, this line is so amazing that it makes up for the missed opportunity.
Starting August 31st, the line is available at Pottery Barn, Pottery Barn Kids, and PBteen, which means no matter how old you are, this collection is appropriate for you—because, let's be real, it's impossible to grow out of Harry Potter.
According to a press release from the brand, the products being sold at each store are targeted specifically at the demographic that shops there. For example, Pottery Barn Kids is offering a bed that looks like the Hogwarts Express, a Buckbeak rocker that's perfect for any nursery, and even costumes. Who wouldn't want to grow up in a bedroom that looked like this?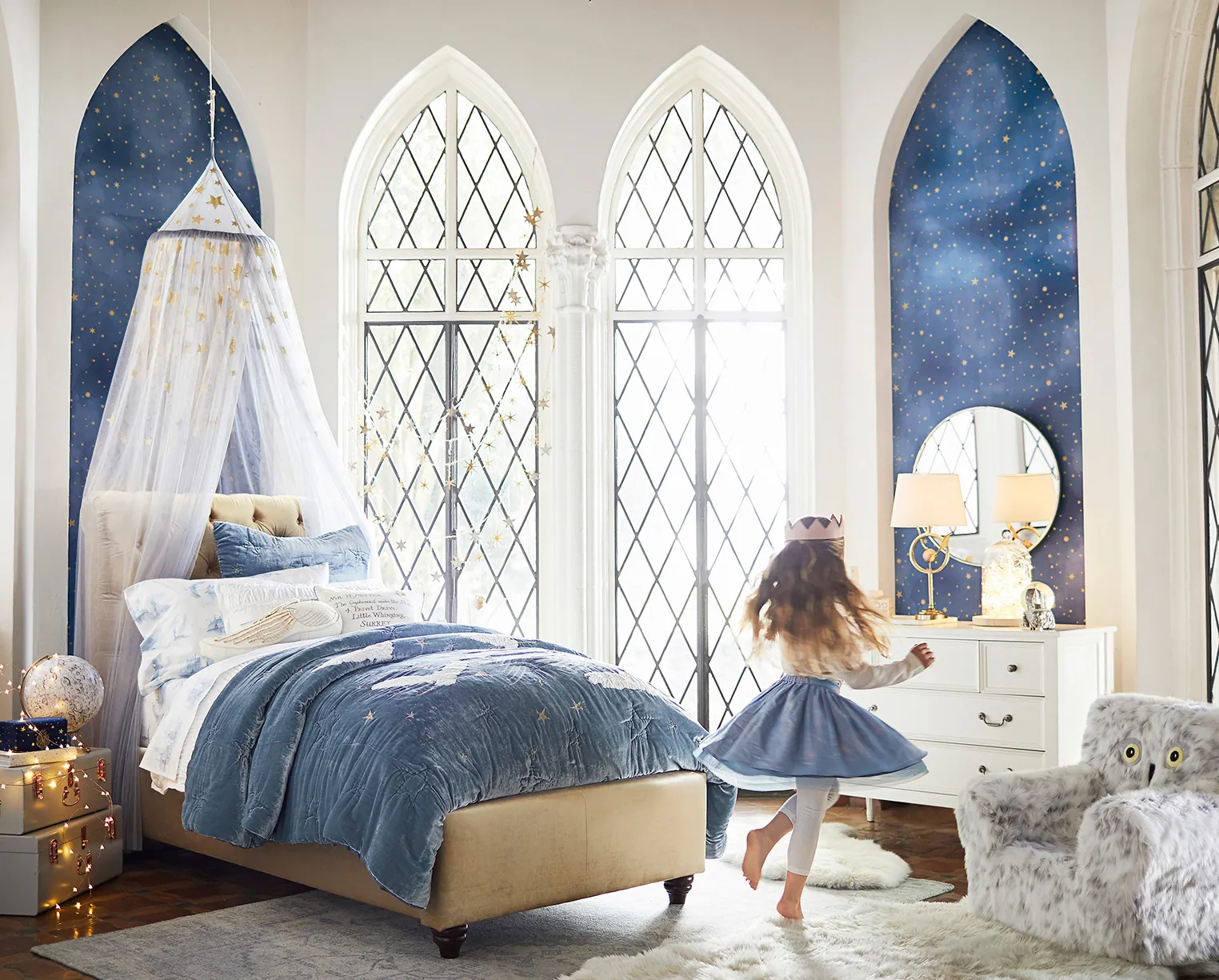 Then, at PBteen, the offerings are a little more mature. There's a jewelry holder that looks like Quidditch hoops, a Golden Snitch bean bag, and a Quidditch quilt to complete the look.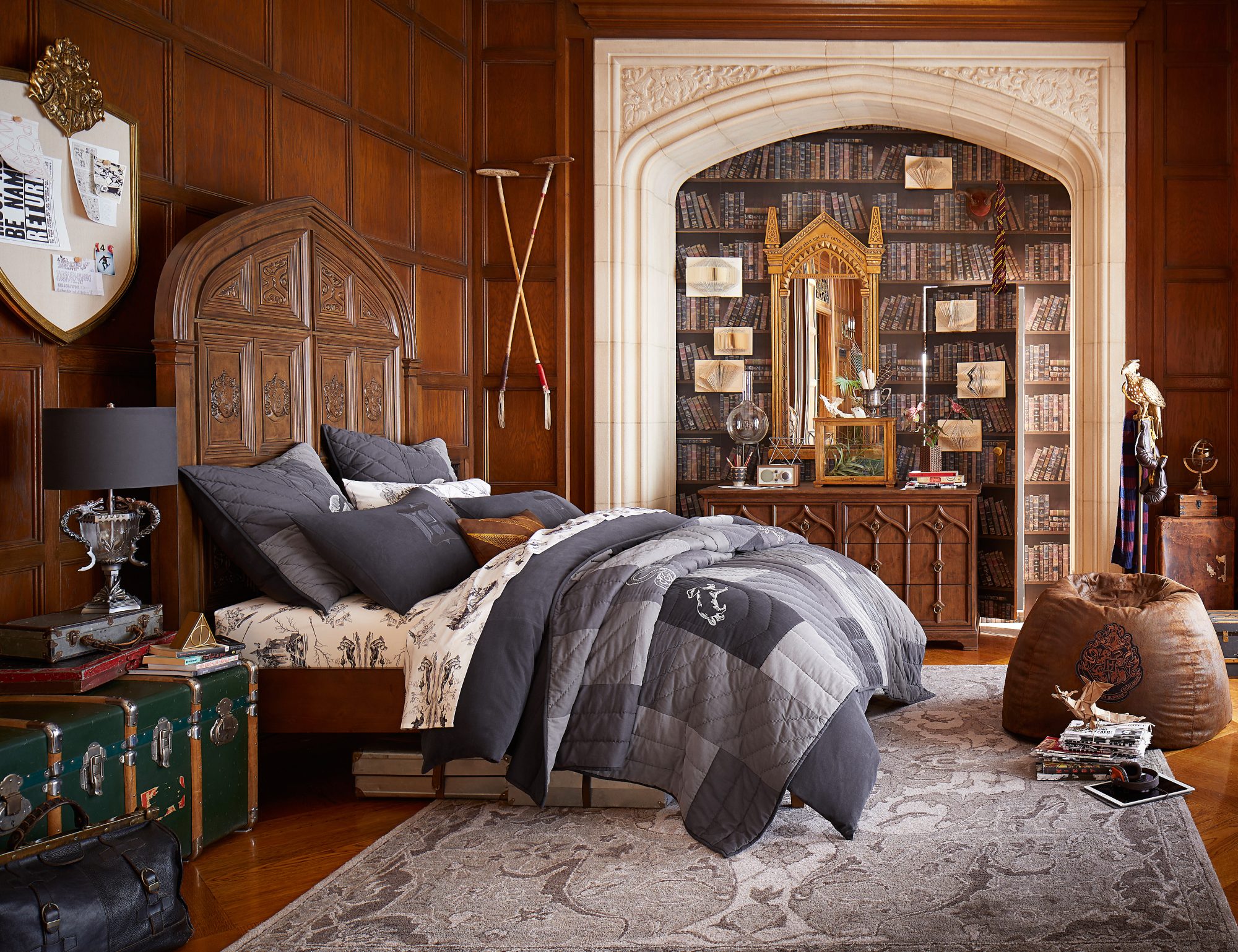 And if you're a grownup who prefers to decorate your house in the theme of "Hogwarts, but make it classy"? There's plenty for you at Pottery Barn, including a Hogwarts candle holder, a Sorting Hat snack server for all your dinner parties, and even House Crest coasters, because no amount of magic will get rid of those water rings on your new coffee table.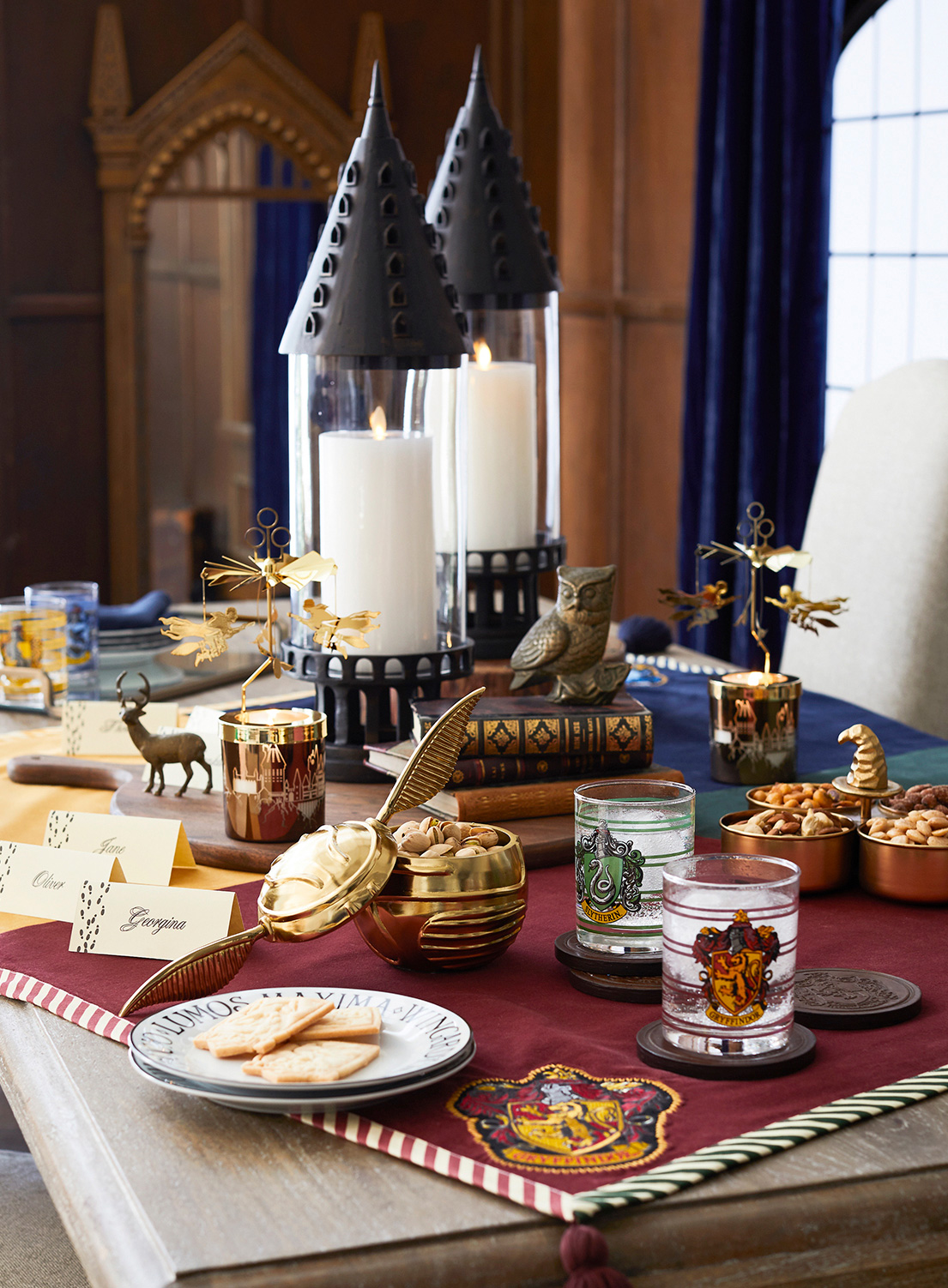 Ready to shop? This collection is available now. We won't blame you if you decide your entire house needs a Harry Potter transformation ASAP.