Pottery Barn released a Friends collection, and yes, you can buy THE apothecary table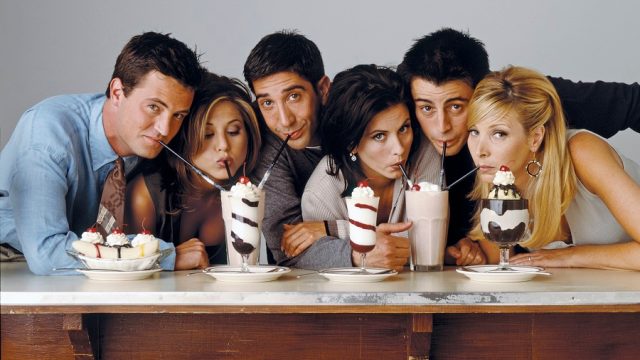 Update, July 30th, 11:10 a.m. EDT: The Pottery Barn Friends collection is officially here! This story has been updated to include the exact items for sale.
If you're one of those obsessed fans who's dreamed of recreating your favorite Friends apartment, we've got some very exciting news for you. To celebrate the beloved sitcom's 25th anniversary, Pottery Barn released an entire Friends-themed collection on July 30th. Just when we thought we couldn't be any more excited, the collection includes the iconic apothecary table—yes, the same one Rachel bought in Season 6.
Even though Phoebe hated Pottery Barn, the retailer is selling the Friends-famous table, along with a number of other products that reference iconic images from the sitcom.
The collection includes everything from furniture to decorative accessories like pillows, canvases, and mugs, with prices ranging from $14 to $1,099.
With its July launch, this Friends collection gives fans more than enough time to purchase their own table and still be able to watch the episode "The One With the Apothecary Table" before the show leaves Netflix in 2020.
Fans will remember the episode that sees Rachel purchase an apothecary table from Pottery Barn for her and Phoebe's apartment. However, Rachel soon learns her roommate hates the retailer because it mass produces its products, so she lies to Phoebe and tells her it's an antique she got from the flea market, instead.
Unfortunately, Ross ruins Rachel's plans after he buys the same table. In the end, though, Phoebe has a change of heart and ends up loving Pottery Barn.
We never thought we'd be able to rest our feet on the same apothecary table Rachel and Phoebe had, but it turns out dreams do come true. If only we could also get our very own ornamental birdcage. Shop some items from the Friends Pottery Barn collection below.
Friends Apothecary Table
Straight from Yore.
Friends Mug Collection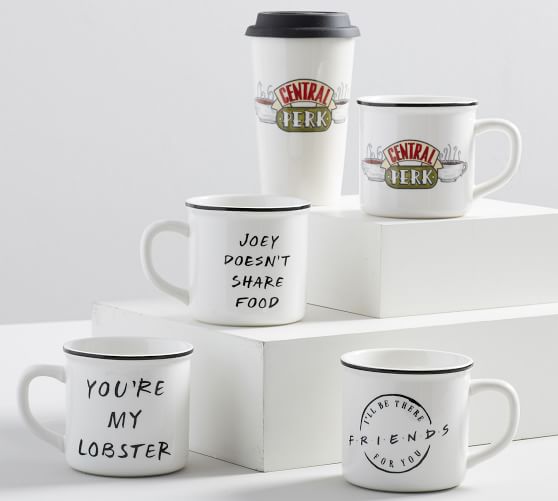 $$14.50—$24.50
Shop it
Pottery Barn
Pretend you're sipping a cup of Joe with the gang at Central Perk.
Friends Doormat
Even Mr. Heckles would want to come inside with a doormat like this.
Friends Apartment Door Pillow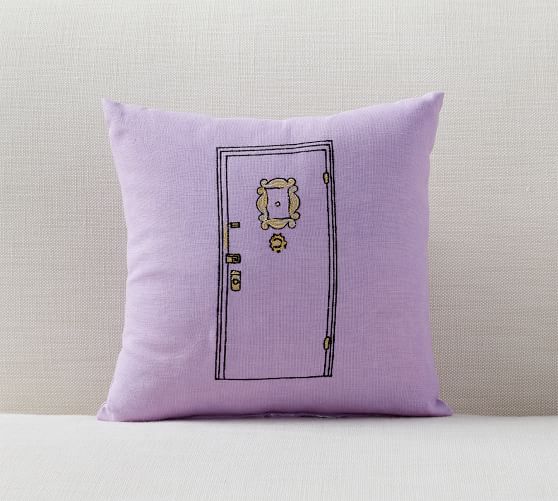 Welcome to Monica's!
Friends I'll Be There For You Canvas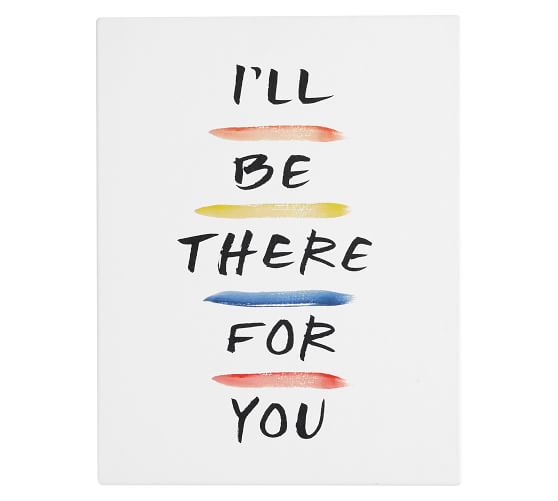 The perfect reminder that someone is always there for you. Even if it's just the Friends cast on your TV.
Shop the entire Friends Pottery Barn collection here.