These potential "Star Wars: The Last Jedi" spoilers hint at a pretty emotional reunion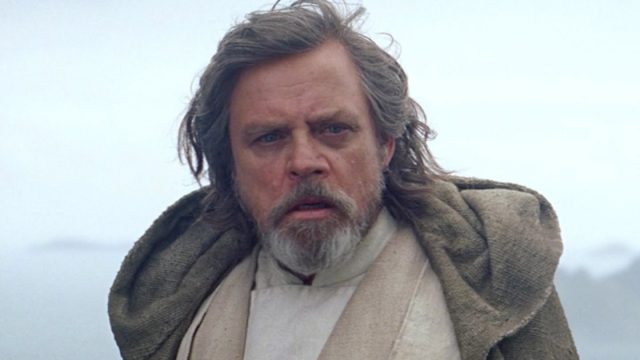 With less than a year until we *finally* get to return to a galaxy far, far away, it seems that the Star Wars rumors and spoilers are beginning to heat up a notch, and the latest one hints at a real emotional reunion for Star Wars: The Last Jedi. 
There's been a slew of news and theories about The Last Jedi recently. Firstly it was revealed that, like Rogue One: A Star Wars Story, the upcoming movie was to undergo some reshoots. However, it was later announced that, despite the sad passing of Carrie Fisher (aka General Leia), nothing about the movie was to be altered to account for it.
We also got a look at the latest promo image from Star Wars: The Last Jedi, and we had some questions, specifically regarding Rey and why she had a giant cut on her forehead.

Well, now there's another potentially spoiler-filled fan theory going around about Luke Skywalker, Chewbacca, and R2D2, and it sounds like it could be a pretty emotional scene.
The below may contain spoilers…you have been warned! 
As metro.co.uk report, Mike Zeroh, a Star Wars theorist, seems to have gained access to a plot leak from Pinewood Studios, where the space opera franchise is being shot.
According to Zeroh, there's set to be an emotional reunion between Luke Skywalker, Chewie, and the droid R2D2. The scene, he suggests, will take place almost immediately after Rey's arrival on the oceanic planet of Ahch-To.
"It was reported that Mark Hamill, playing Luke Skywalker of course, walks down these set of [stone] steps and eventually reaches the Millennium Falcon and goes inside," he said. "This is where he meets Chewbacca and R2-D2 for the first time in a very, very long time. However long, we don't know." 
<c/center>Continuing, Zeroh suggests that revisiting the Millennium Falcon will bring back a lot of memories for Luke.
"When he goes in there [the Millennium Falcon], he's going to have a lot of flash backs. He's going to think of Han," Zeroh teases. "You're going to see more emotions through Luke Skywalker, of looking at the atmosphere of, the interior of, the Millennium Falcon."
Watch Zeroh's video hypothesis below.
https://www.youtube.com/watch?v=SSwjTbbGmjA?feature=oembed
Hmm…do you think that Rey doesn't join Luke for any particular reason? Or do you think that, overcome with emotion, Luke just has to go and see his friends? Also, we can imagine finding out that his pal Han Solo is no longer with us might be difficult to deal with, too!
Luckily, there's not too long to wait to find out all about Star Wars: The Last Jedi, as the hotly anticipated movie hits theaters on December 15th.