My Skin Changed When I Finally Started Taking Skin Care Seriously
I realized I needed to work with my complexion, not against it.
Cleanse, moisturize, sleep, repeat—or not. From the 18-product maximalists to the one-and-done movers and shakers, everybody's skin care routine differs. In A.M. to P.M., we explore the morning and evening routines of people with different skin care concerns, from targeting acne to embracing vegan beauty.
Age: 25
Skin Type: Combination, acne-prone
Skin Concerns: Cystic and hormonal acne, scarring, dark spots
After two rounds of isotretinoin (more commonly known in its generic form, Accutane) in just four years, my skin was finally clear. I never thought I'd need to do another round when the first one finished, so once my cystic flare-ups had finally been quelled after the second bout, I vowed to get serious about the kind of ingredients I was putting on my skin. Up until then, my skincare routine had consisted almost entirely of me trying to put out fires (aka those angry, red bumps that appeared on my face) instead of stopping them before they happened. As a teenager and into my early 20s, I never took the time to get to know my skin—instead, I was in a constant battle with it. But after the months of dermatologist appointments that included consistent blood samples and pregnancy tests (Accutane is no joke), I knew I needed to make a change.
Previously, whenever my face broke out or I was feeling insecure about my skin, I ran to the drugstore. I tried just about every cheap acne product known to mankind but never stopped to realize that many of these products were actually making my skin worse. Many lesser-known name brands or generic drugstore items have mineral oil in them, which, according to Diane Madfes, M.D., an assistant professor of dermatology at Mount Sinai School of Medicine, should specifically be avoided for someone with my skin type as it tends to collect in the base of sebaceous (oil) glands and cause more breakouts.
After doing my research and working with my dermatologist to determine what kind of products and ingredients were right for my skin type (as well as what to avoid), I realized that investing in higher-quality products is an investment in myself. Of course, I still have some drugstore favorites, but as someone who used to exclusively reach for the cheapest thing on the shelf, I now believe that good skin care is worth the splurge. It's been nearly two years since I finished that second round of Accutane, and this tried-and-true routine has improved my post-acne scarring and redness tremendously.
A.M.
My morning routine consists of a simple moisturizing and balancing cleanser to remove any dirt, oil, or impurities that may have cropped up on my skin at night. I like Renee Rouleau's Moisture Protecting Cleanser because it's sulfate-free and ultra gentle. I sleep on a silk pillowcase, and while I'm not sure that it really does anything for my skin, I make sure to wash it frequently to help keep the bacteria down. I then apply vitamin C serum, which I've found to be a major game changer for me. The CC Me Serum from Summer Fridays is my current favorite since it doesn't leave behind any sticky residue as some other brands do. Vitamin C's antioxidant powers are amazing for brightening skin tone, and I've definitely noticed a difference in the number of dark spots I have from old cysts since I added it to my daily arsenal.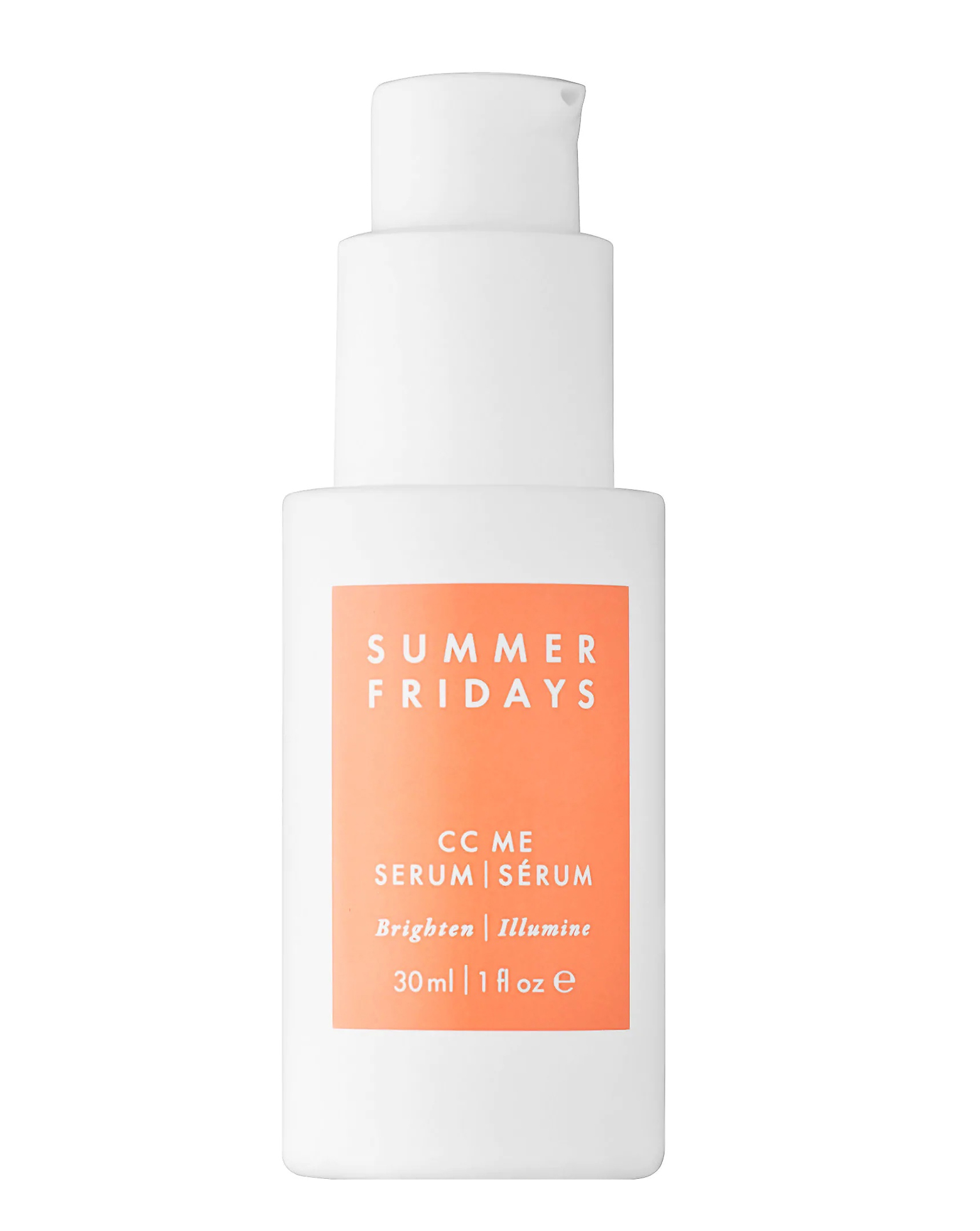 Shop it! $64, sephora.com
I finish off my morning with a moisturizer that has SPF because, yes, we need sun protection every day. Olay is one of the drugstore brands that has never failed me (or, more importantly, caused me to break out), and their Beauty Crush Award-winning Whip formula goes on a little more lightweight and breathable than the traditional version, which works well for my combination skin. I top it off with a spritz of Glow Recipe's hydrating and refreshing Watermelon Glow Mist, which smells amazing and is the perfect early-morning pick-me-up.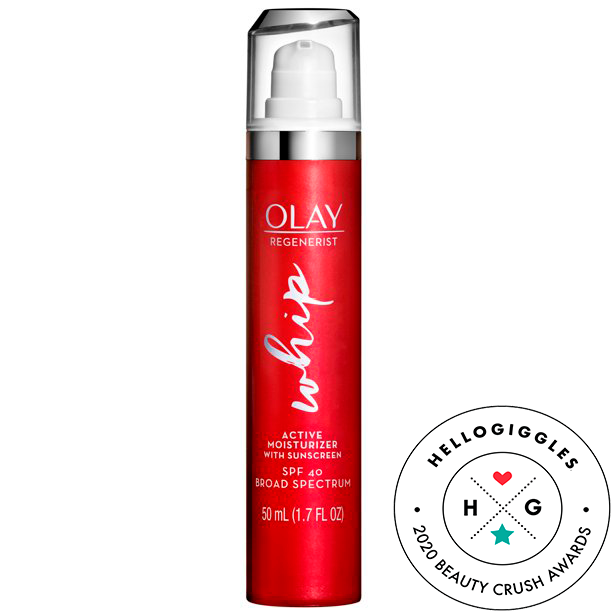 Shop it! $22.25, amazon.com
P.M.
My evening routine is a bit more involved than my morning one. I start by taking off my makeup and prepping my face with Drunk Elephant's Slaai Makeup-Melting Butter Cleanser, the first step in what has become an effective double cleansing process. It's a solid oil-to-milk balm that can get off even the most difficult waterproof eye makeup without vigorously rubbing, and it leaves my skin feeling nourished thanks to a blend of fruit oils, like cranberry seed, açai, and watermelon.
Shop it! $34, sephora.com
Next, I wash my face using the same cleanser I began my morning with. One thing I've learned about my skin is that it's better to keep things simple rather than changing it up, so I stick to products that I know work.
Once my skin is clean and dry, I use a cotton pad to apply Ole Henriksen's Glow2Oh Dark Spot toner in circular motions on my entire face. It's packed with a high concentration of super potent glycolic and lactic acids (two AHAs) along with balancing witch hazel, and it has done wonders for fading post-acne scars. Dr. Madfes explains that this is because the AHAs work as exfoliators to help fade dark spots in addition to stimulating collagen, so this product is a double whammy of goodness.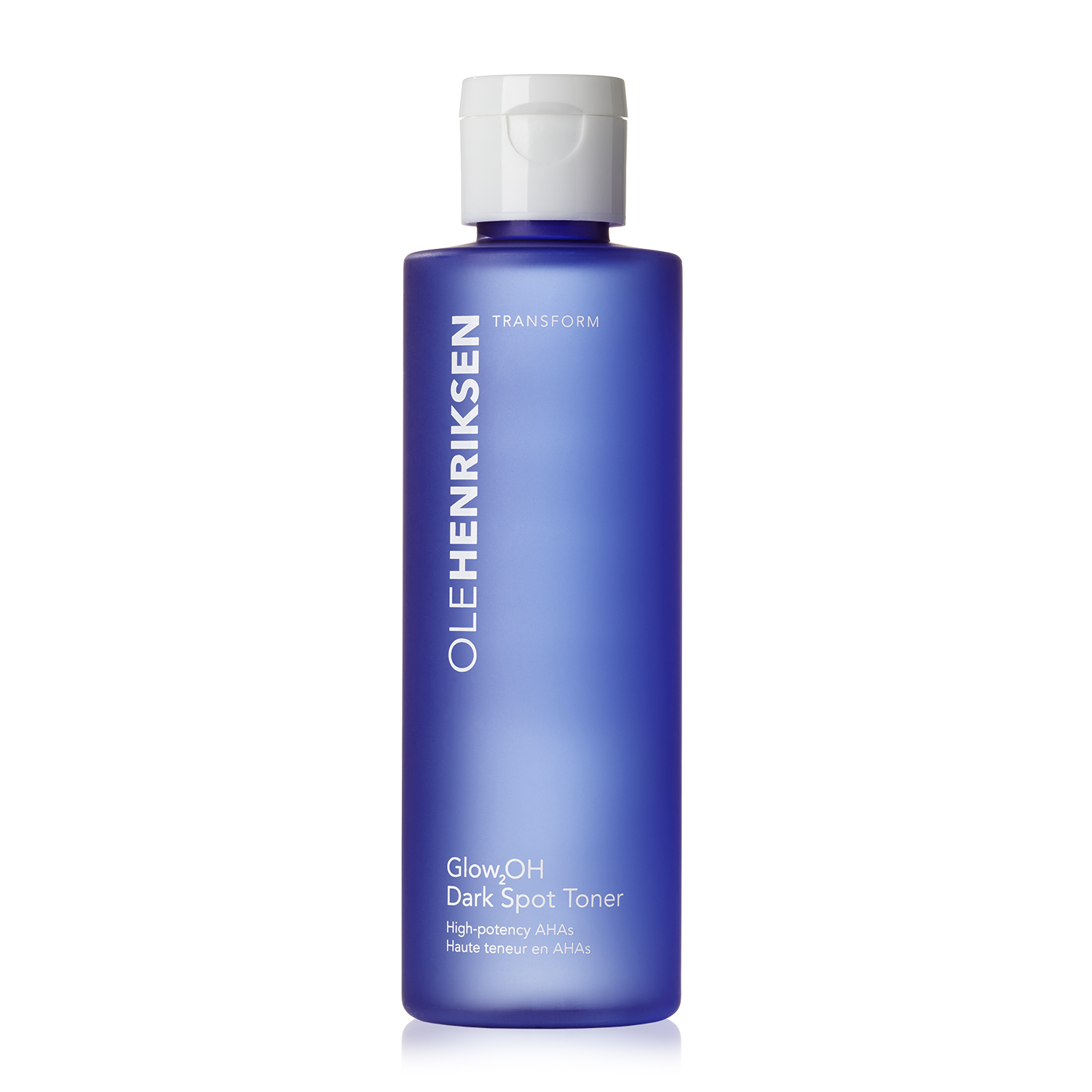 Shop it! $29, olehenriksen.com
After toning, I like to give my skin a boost of hydration with Vichy's Mineral 89 hyaluronic booster before using the It Cosmetics Confidence In a Gel Lotion Oil-Free Moisturizer as a final step. About three times a week, however, I add retinol in between the two. I used to be afraid that retinol would be too harsh on my skin, but my dermatologist advised looking for a gentle formula to help with any post-acne scarring and hyperpigmentation. The Versed Press Restart Gentle Retinol Serum is the only retinol I've ever used, and I love it (it also took home a 2020 Beauty Crush Award). It's formulated using encapsulated retinol, which is particularly gentle for sensitive skin, and it contains aloe vera, which soothes and calms redness. Most importantly, it's gentle and promotes healthy skin cell turnover, something I've learned is crucial for post-acne skin.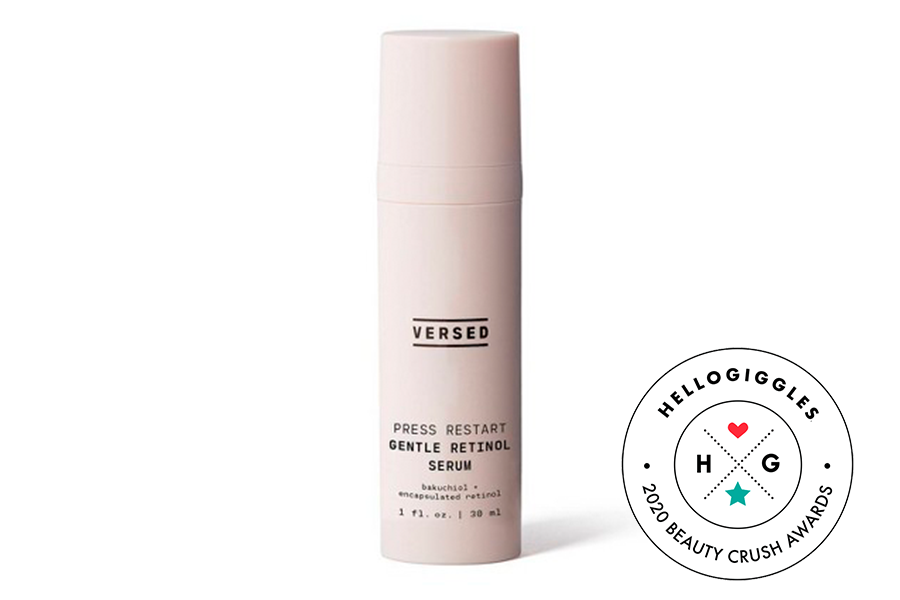 Shop it! $21.99, dermstore.com
Finally, because there is no "cure" for acne, on days when I do get the occasional forehead or chin pimple, I dab on a nighttime spot treatment, like CosRX Ultimate Spot Cream, before bed and wash it off in the morning. Even with the occasional breakout, my new routine makes me feel more confident in my skin, which, as I've learned, is really what skin care all about.