There may be a serial killer in Tampa, and here's what we know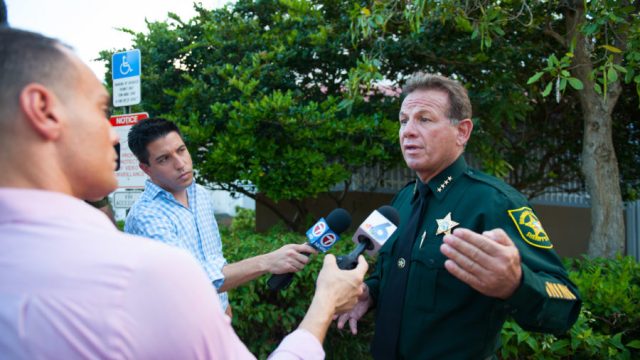 After three murders took place in the span of 11 days, police say it's possible that a serial killer is actively targeting a Tampa neighborhood. Police are currently monitoring areas close to schools, including bus stops, which a high volume of students use for their daily commute.
There is no known connection among the victims, who currently include 22-year-old Benjamin Mitchell, 32-year-old Monica Hoffa, and 20-year-old Anthony Naiboa — the latter of whom was murdered after he took the wrong bus home from work. All victims were shot in the same general area around the same times of day.
So far, there are no real leads in the case, and certainly no motive for the senseless acts.
When asked if the crimes were committed by a serial killer, the Tampa police chief said, "We can call it what we want. If that brings attention to it, that's fine." (A serial killer is typically defined as a person who kills at least three people with a "cooling off" period between each incident).
There are currently no leads on a suspect at this time, with the exception of surveillance video of a hooded man walking through the neighborhood on the evening of the first murder. Local Tampa police are on high alert and are even supplying light bulbs to residents to make sure their front porches are well lit.
We hope that the killer is stopped and brought to justice as soon as possible, and that the neighborhood can return to normal. Our thoughts and prayers are with anyone personally affected by this tragedy.