Posh Spice wasn't actually allowed to sing during concerts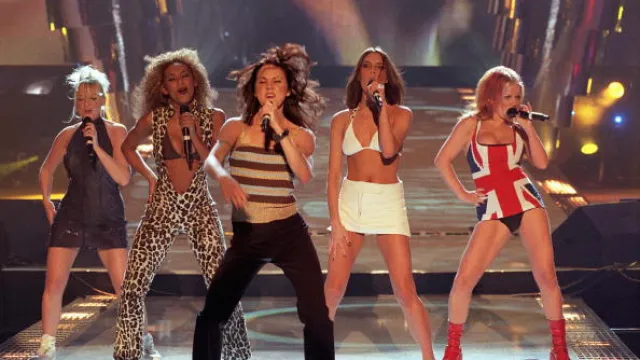 If you've ever seen the Spice Girls live, you might have been missing out on a few key vocals. It turns out that Posh Spice, probably known better these days as Victoria Beckham, often had her mic turned off during performances. Instead, she lip-synced the songs we love so much.
While she might not have had the strongest vocal talent, she admits that she was definitely one of the more mature members of the band. "When all the other girls were being fun and spontaneous and jumping on tables, I was always the one checking the table wasn't going to collapse. I was always the sensible one," she said at theVogue 100 exhibition at the National Portrait Gallery. She also noted that she had the biggest clothing budget of the bunch — which doesn't make up for the fact that she wasn't allowed to belt out her vocals, but at least it's somewhat of a perk.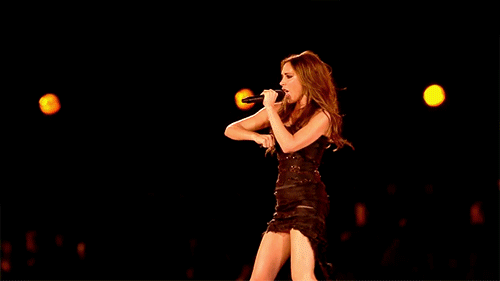 It seems like the other four girls had no problem with singing loud and proud, which is good to hear. Beckham's admittance comes just a few days after the band's former manager, Simon Fuller, revealed that she never truly felt comfortable being in the band. "Victoria, coming out of the Spice Girls, being married to David Beckham, launched a solo career. She never felt comfortable. Even in the Spice Girls – it was great fun, she was in the world's biggest group for two or three years – but she didn't feel comfortable," Fuller noted during the Business Innovation Awards. Even though she was silenced during the group shows, she went on to try a solo pop career. Unfortunately, only one studio album was released even though she had signed with a label.
While this news might put a damper on one of our favorite pop bands of the '90s, it's good to know that Beckham finally found her footing in what she truly loves — fashion design. (After all, we always admired her wardrobe.) Fuller even mentioned that he tried to push Beckham in this direction back in the day. Her label was launched in 2008, and she's still going strong, even nabbing the title of Designer Brand of the Year at the British Fashion Awards back in 2011. And that's probably the reason why she's not totally fond of being pressured to reunite with the group — not only did she realize that the career didn't truly make her happy, why risk being silenced once again?