Portia de Rossi's birthday gift to Ellen made her cry on TV, and you're gonna cry too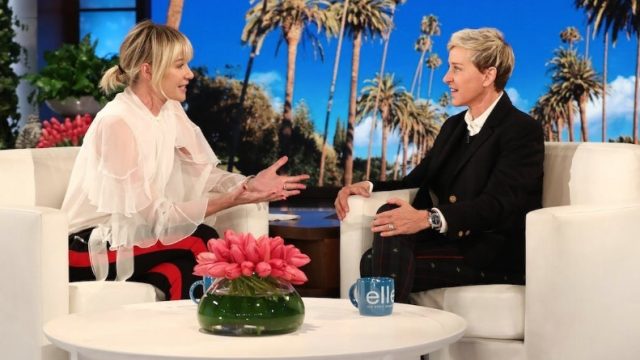 Ellen DeGeneres' 60th birthday went off with a bang and a star-studded lineup on her show this week. There were appearances by Michelle Obama, Jimmy Kimmel, Chance the Rapper, Jamie Foxx, and a slew of other friends of the show. But the guest that really left her mark was Ellen's wife, actress Portia de Rossi.
Portia gifted Ellen with a nature reserve for gorillas in Rwanda, which is not only spectacularly cool, but also has a ton of personal significance to Ellen. Portia said she wanted to get her wife a gift that would have a long-lasting impact and be something that she truly cares about, because Ellen is always saying, "I feel like I'm not doing enough."
Portia also revealed that she will be establishing the Ellen DeGeneres campus in Rwanda as part of the Dian Fossey Gorilla Fund. The fund protects the study and conservation of gorillas. Fossey also happens to be a personal hero of Ellen's. Portia concluded her speech with, "you will carry on Dian's legacy by giving [gorillas] a permanent home in Rwanda." Ellen wiped away tears, saying it was "the best gift anyone could have given me."
And Twitter got emotional.
false
Last night, February 1st, Ellen officially debuted the website for her new conservation fund.
This special moment was exactly what we needed to get us through this Friday. Happy belated, Ellen! To many more years of health, happiness, and beautiful gestures like this one.