YouTuber, Miranda Sings, announced her divorce in a series of heartbreaking videos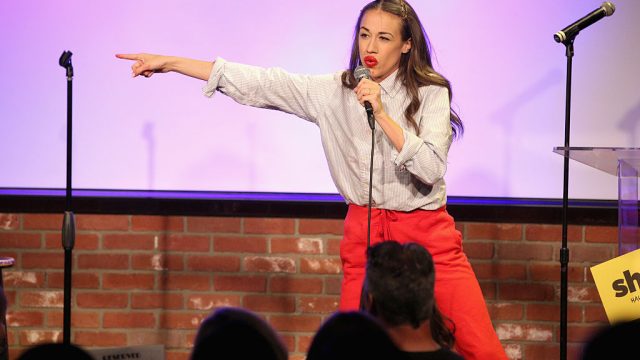 Here at HelloGiggles, we're huge Mirfandas! (That's fans of Miranda Sings and her hilarious YouTube vids, for the uninitiated.)  And, we're eagerly awaiting the arrival of Miranda's Netflix series, Haters Back Off,  which will be available on October 14th! So soon!
But today, Miranda (Colleen Ballinger), made a heartbreaking announcement on her YouTube channel.
Colleen announced her divorce from fellow YouTuber Joshua Evans.
Colleen and Josh (better known as Joshua DTV) got married in July of 2015, but decided to part ways this month. They shared their dating, their engagement, and their wedding on YouTube, so they only felt it was natural to announce their divorce on the social media site.
Both Colleen and Josh released emotional videos on their personal channels, because they felt they owed it to their fans after years of personal videos.
Colleen's: https://www.youtube.com/watch?v=7DE51JYcl_4
and Josh's: https://www.youtube.com/watch?v=YENeVo08jaI
Both videos are extremely difficult to watch, and feel incredibly raw.
In Colleen's video, she specifically laments:
"I can't control that [this video] is gonna end up in the hands of all these people who are gonna be so mean and use it as thumbnail clickbait and titles of news articles."
But before we are pegged as insensitive, let's get one thing clear. We support Miranda and everything she does in her creative journey. She's a trailblazer in the YouTube world, and these kind of life updates are expected when fans (especially young ones) track YouTube stars like Miranda's every move on social media. If Colleen didn't say something, it's possible her fans would feel betrayed, because of how public their relationship had previously been.
And maybe, Colleen and Josh are just being real. So much of YouTube is about that.
The best parts of YouTube are the moments caught on camera by accident, and peering in on the lives of unfiltered creatives like Josh and Colleen. All of that real stuff. By providing a truthful and emotional explanation of the heartbreak of divorce, this couple is making strides to de-stigmatize it.
So, you do you, Miranda.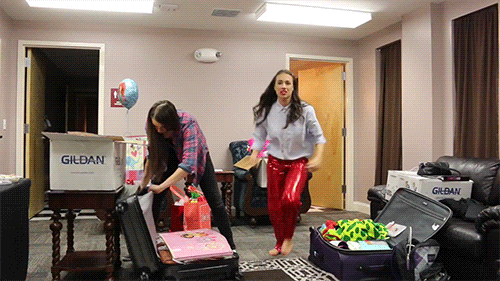 Do whatever it takes to stay happy and healthy. Because we love what you've brought to the comedy world and we don't want that to ever stop!