These are the most popular shows people in the U.S. stream, by state
Just the other day, we got the official news that fewer people are watching television because more and more of us are tuning into Netflix. (I know. Duh.) I mean, we all love a good binge. It's a thing.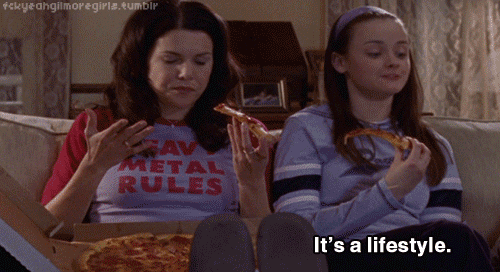 Interestingly, though, the show you're most likely binge watching varies depending on where you live. Last month, HomeSnacks did a study and found out what shows are most popular in each state. (Granted, this was a  month ago. We're pretty sure that last week everyone on planet earth was binge watching Fuller House. Just a hunch.)
Most of the results aren't too surprising. Louisiana loves them some True Blood (because of course),while Pennsylvania is watching Its Always Sunny in Philadelphia and Oregon binges on Portlandia. But there are a few shockers. Like, how is Nebraska just now discovering Cheers? And Alaska's #1 binge show is Star Trek? Like, the original Star Trek from 1966? Explain yourselves, Alaskans.
To see what show your state is crazy about, check out the map here: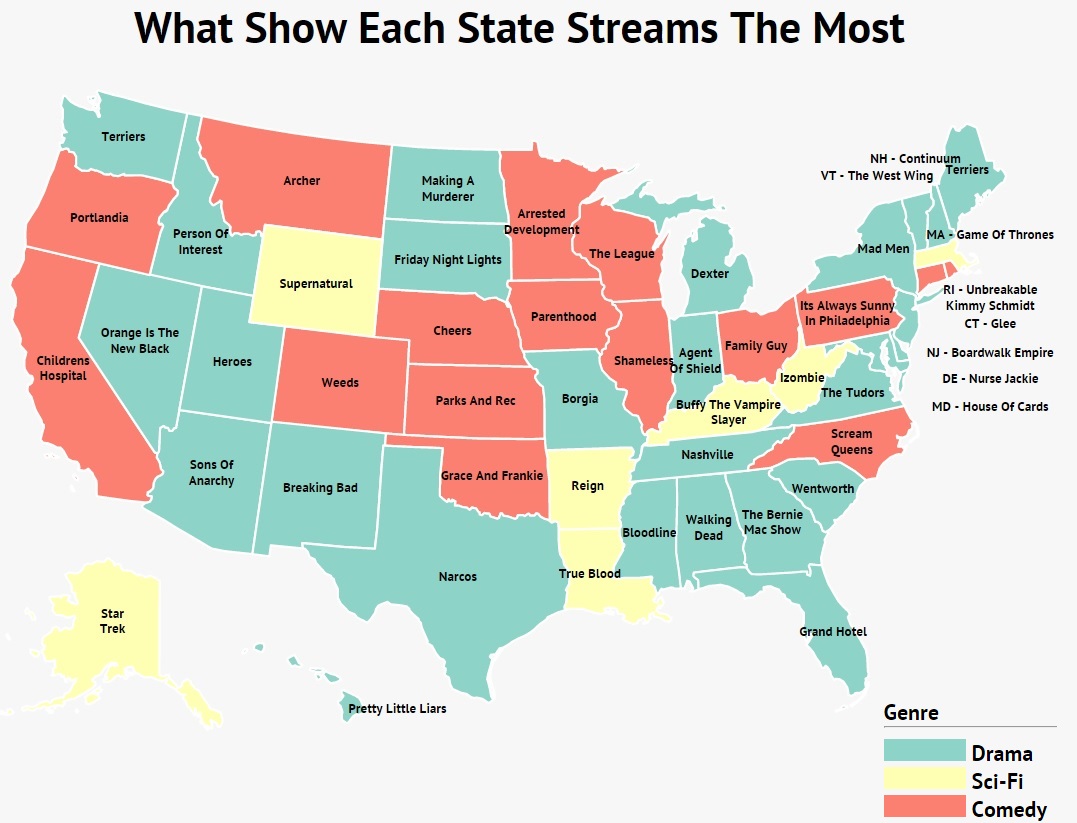 In the meantime, I think we can all agree on one thing…