The Everlane Day Heel that literally everyone wants comes in so many different colors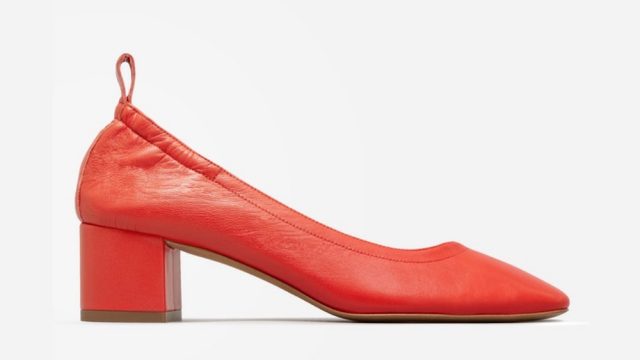 Chances are you're familiar with direct-to-consumer brand Everlane and its insanely popular Day Heel. If you aren't, well you're in for a real treat. The Everlane Day Heel is not only adorable, but it's practical, comfortable, ethically produced, and it comes in just about every color you could possibly imagine. The heels are so popular that they've even been waitlisted and on the black market a few times.
Women everywhere have fallen head-over-heels in love with this jaunty, comfy heel. It's the perfect complement to your work uniform — whether you work at an office where everyone wears suits or you work in a more casual setting. You can't go wrong with this versatile, walkable heel.
The Everlane Day Heel is available in leather, suede, and velvet options, though not all colors come in all fabrics. Part of what makes this heel so special is its relatively low price. Most shoes of this caliber would retail for well over $300, but thanks to Everlane's commitment to radical transparency, creating items that are ethically produced and accessible to a wider audience, it is comparatively cheaper.
The Everlane Day Heel is available for $145.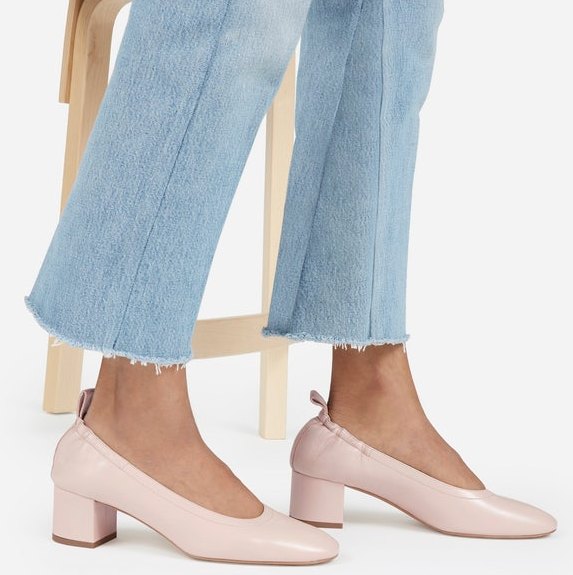 The only price anomaly is the Crimson Velvet Day Heel, it retails for $155.
If you've been searching for a heel you can actually walk around all day in, then look no further. It's ballet-inspired design features a rounded toe and walkable 2-inch block heels.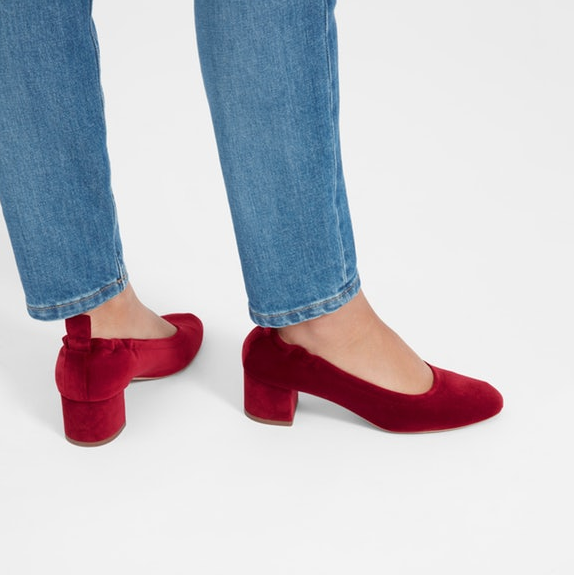 The elasticized back is key for extra long-term comfort. Once you try it, there's no going back.
In the leather section, you've got: Black, Bright Red, Pale Pink, and Oxblood. If you want a patent leather finish, it comes in Light Coral Patent, Taupe Patent, Slate Patent.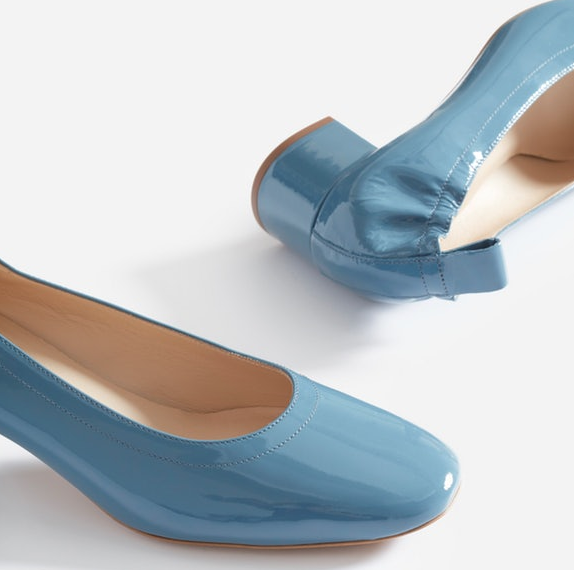 If you are a suede lover, and who among us isn't, then you will want to check out: Natural Suede, Navy Suede, Black Suede, Cognac Suede, Pink Suede, Blue Suede, and Olive Suede.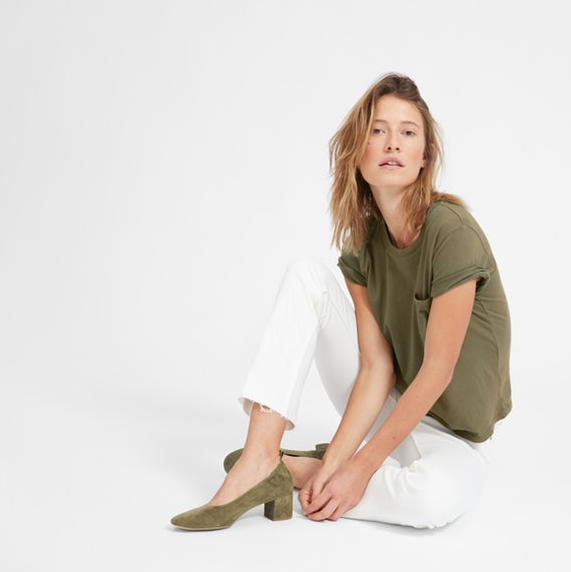 Head on over to Everlane and treat yo'self. Once you try these babies on, you'll never turn back.