Here are 18 pom pom sandals to give your spring wardrobe a burst of color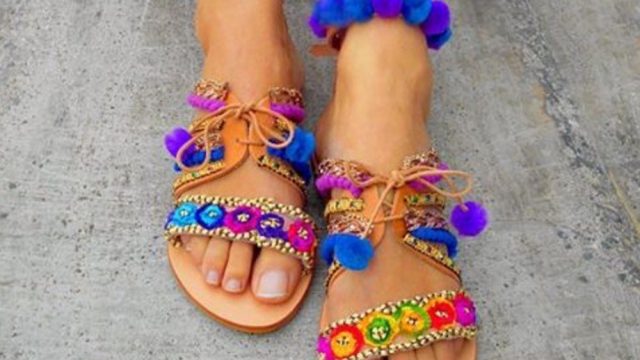 It may be too hot out to wear our cotton candy coats, but that doesn't mean we have to swear off all that is colorful and fluffy. Why not wear pom pom sandals this season? Pom Pom adorned sandals are spring's version of fashion fun. While designer versions can cost hundreds of dollars, we found 18 pairs of pom pom sandals that are all under $200, so you won't be breaking the bank! From the rainbow worthy colorful pairs to the monochromatic neutrals, there's a pom for every sandal.
Whether you prefer sleek minimal straps, or the classic gladiator versions, pom poms are the perfect way to perk up your summer shoe staple. Unlike a lot of runway trends, the pom pom shoe is totally wearable! Just be careful not to go overboard with a pom pom sundress and a pom pom clutch. Less is more when it comes to these small fluffy balls of joy.
Prep your toes with a candy-coated pedicure, because these pom pom sandals are totally sweet!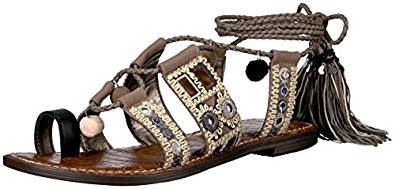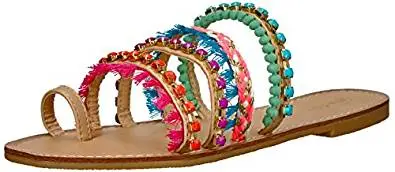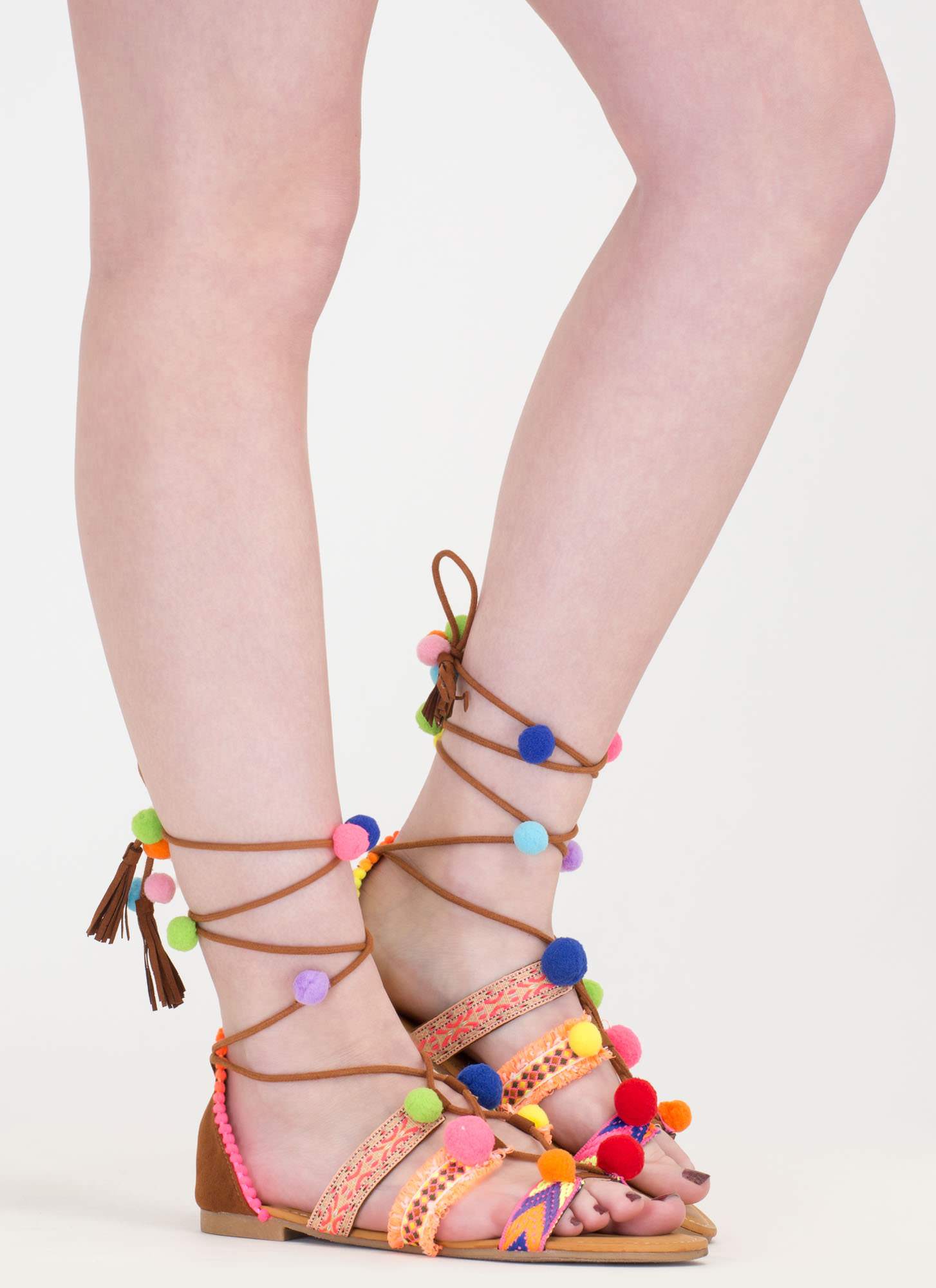 Whether you're into multi-color fun or cool neutrals, there is a pair of pom pom sandals for everyone!