Did police know about Adam Lanza's Sandy Hook plan beforehand? New information has just been released
On December 14th, 2012, Adam Lanza shot and killed 20 children between the ages of 6 and 7 as well as six adult staff members at Sandy Hook Elementary School in Newtown, Connecticut. Now, almost five years after the horrific incident, files from the FBI reveal that police were alerted to Lanza's plans before he acted. On Tuesday, the agency released more than 1,500 pages documenting the investigation into the mass shooting and Lanza himself.
The mostly redacted documents offer a window into the early days of the investigation, as agents tried to piece together information, chase leads, and find a motive for Lanza's actions.
In an entry dated December 26, 2012, 12 days after the shooting, a man said he had been privy to a 2008 conversation in which Lanza said he had an assault weapon and "planned to kill his mother and children at Sandy Hook." According to the documents, the man then reported what he had heard to the Newtown police. However, since the guns in question were owned legally by Lanza's mother, the local police department said there was nothing they could do.
"Lanza apparently felt that his mother loved the students more than him, the source also said, according to an interview summary.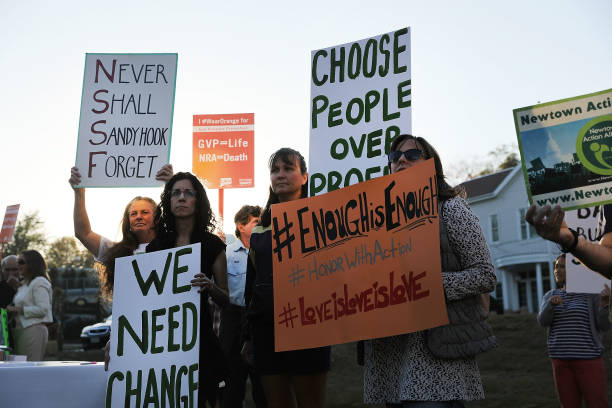 Additionally, a woman who Lanza had been talking to on a website devoted to the Columbine school shooting said Lanza used screennames to honor infamous school shooters like German gunman Tim Kretschmer and Canadian killer Kimveer Gill. The woman described him as "the weirdest person online," and said he was "singularly focused and obsessed with mass murders." The FBI documents also revealed Lanza devoted almost all his internet activity to researching and discussing mass murders and spree killings.
"Lanza was working on a list, or spreadsheet, meticulously documenting the details of hundreds of spree killings and mass murders, agents with the FBI wrote of their interview with her.
We won't ever know if earlier police involvement could have prevented Adam Lanza from carrying out his horrific plan, but perhaps a more hands-on approach could have reduced the likelihood. At the very least, it begs the question of how sensical it is to allow a person who has vocalized a desire to commit a mass shooting to have continued access to guns.
Our hearts are with the families who were forever impacted by this senseless act of violence, and we continue to hope for more common sense gun laws. If you feel strongly about this issue, you can find your state representative here.