Watch this police lieutenant absolutely SLAY this Beyoncé dance routine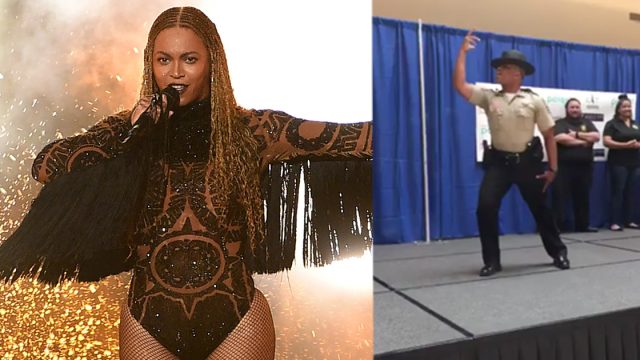 Raise your hands if you've ever been home alone and you've popped on a Beyoncé song and tried to re-create the choreography?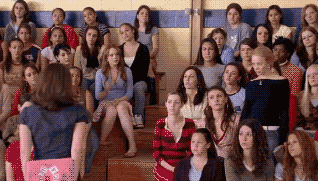 Ha…we knew it wasn't just us!
Ever since we saw the video for "Formation," we've been trying our hands (and feet) at the choreography in the video, and OMG it's SO hard.
However, that doesn't seem to have been a problem for one Virginia police lieutenant, who absolutely SLAYS the routine.
OMG THE SPLITS AT THE END!
As WLOS ABC 13 reports, Lt. Deuntay Diggs basically becomes Beyoncé in the performance, which took place at the FredParent Back to School Expo at Spotsylvania Towne Centre, Virginia, an event that aims to raise money for school supplies for children in need.
Lt. Diggs was partaking in a lip syncing competition, much like the popular Lip Sync Battle hosted by Chrissy Teigen, and of course he won.
Speaking about why he chose Beyoncé, the police lieutenant said that he'd been a fan of the Houston-born singer since she was in Destiny's Child.
Lt. Diggs' choice of song may seem controversial following the uproar following Beyoncé's guest appearance at the Super Bowl this year and the premiere of the video, which saw many accuse the singer of anti-police sentiments.
"People have different interpretations of the video. I don't take it as an anti-cop song…I like the song," Lt. Diggs explained, after being asked about the controversies. "I was thinking of songs that are relevant to now and songs that would get the community engaged and so that's why I chose 'Formation'."
The clip of Lt. Diggs lip syncing to the track was originally uploaded to Instagram, and has so far reached over 16,000 views.
While showcasing your talent as a Beyoncé impersonator might be reason enough to totally slay the stage, for Lt. Diggs the need for this sort of community interaction and fun runs deeper.
"I know there's a lot going on nationally when it comes to law enforcement and the community," he said, "so I'm really focused on bridging that gap and listening to people."
We couldn't agree more, and if it means that someone gets to have fun while doing it then that's even better. Now, we're off to watch this video about 10000 more times.