This police dog wouldn't stop kissing his partner during a photo shoot, and it was magical
This police dog just can't stop loving. Conservation Officer Levi Knach and his faithful BFF Kenobi posed for an official photo shoot. But Kenobi had trouble acting "official" – unless we're talking officially enamored. Indiana State Parks posted four photos on Facebook of the adorable portrait session. The pics of the chocolate lab kissing his partner quickly went viral, because they're just too damn cute.
Officer Knach does his best to keep things professional, but caught off-gaurd, he can't help but smile.
Knach and Kenobi are both members of Indiana's Department of Natural Resources (DNR) law enforcement agency. Indiana DNR Law EnforcementThe pair work together to fight crime on conserved land in the Hoosier state.
But Kenobi never misses an opportunity to show his partner affection.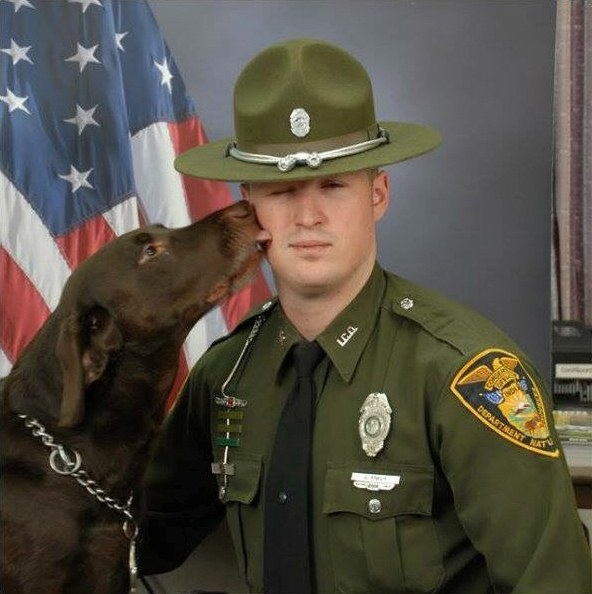 Even if it means interrupting official photoshoots.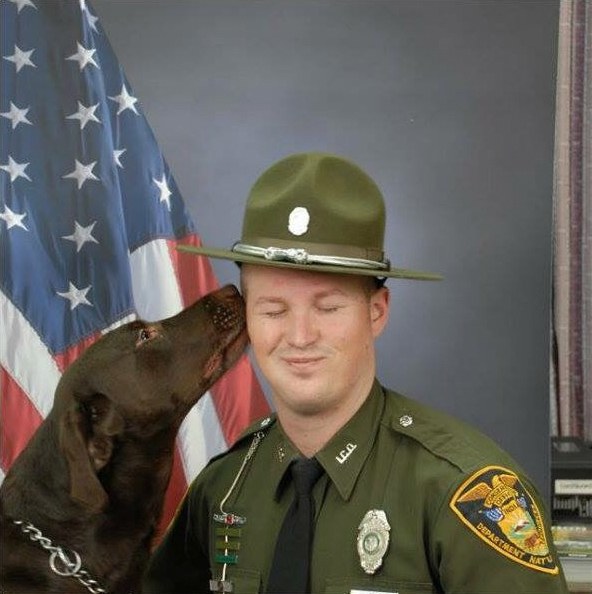 Or impeding some of the work.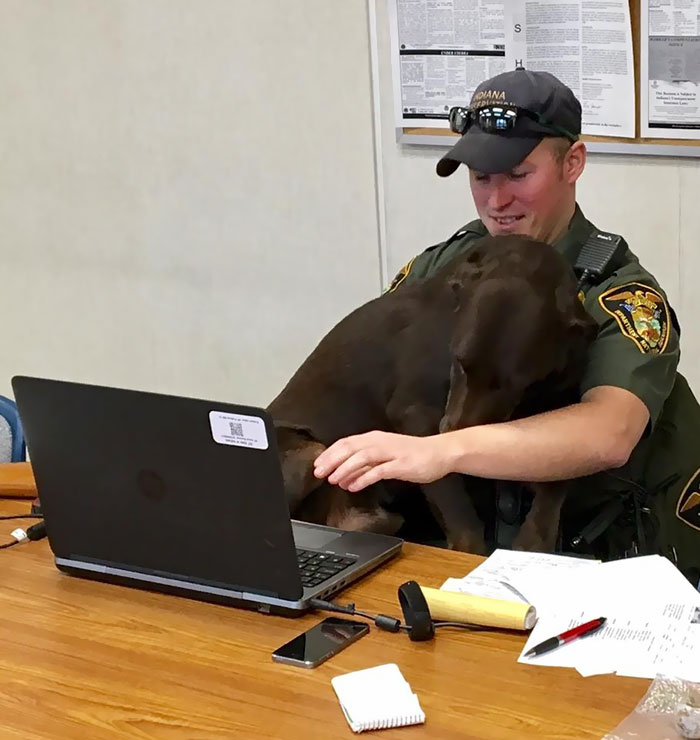 "[Officer Knach] and Kenobi constantly train for the unfortunate situations of locating missing persons, locating evidence from criminal activity, and detecting illegally taken wildlife," DNR Corporal Rodney Clear told The Dodo.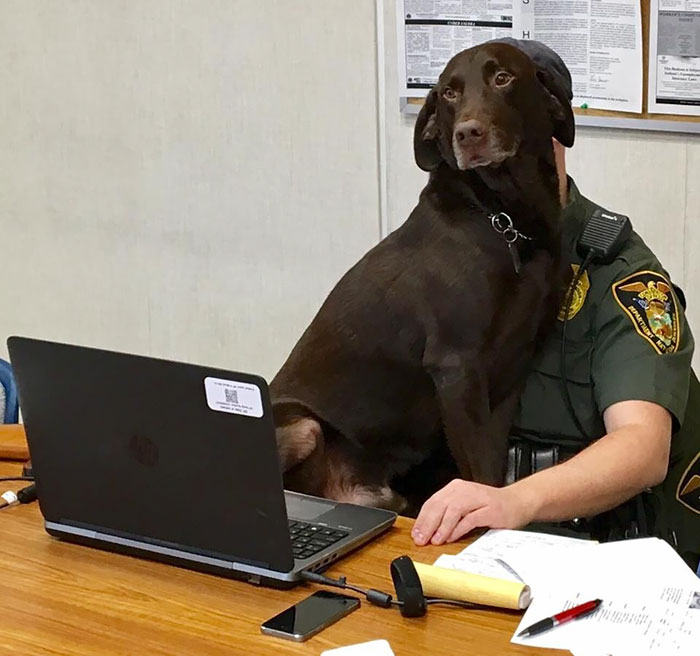 The two did finally manage to get a formal shot.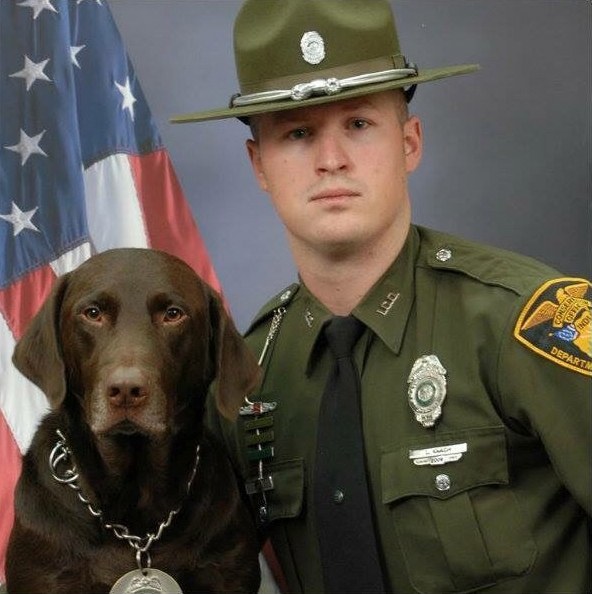 But we hope the DNR frames the behind-the-scenes pic, too.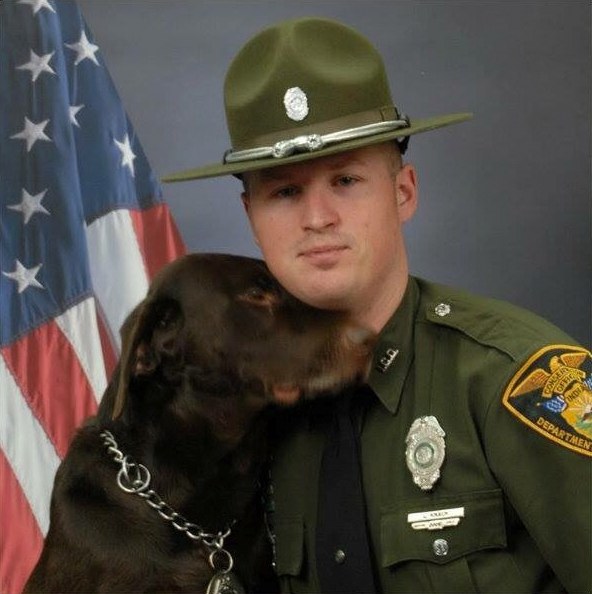 https://www.youtube.com/watch?v=wqYqn8_S0OI?feature=oembed
But, we think Kenobi ought become the new mascot: McLovin' the Crime Dog, with an updated slogan, "kiss crime away."