Polaroid's newest camera draws inspiration from none other than Snapchat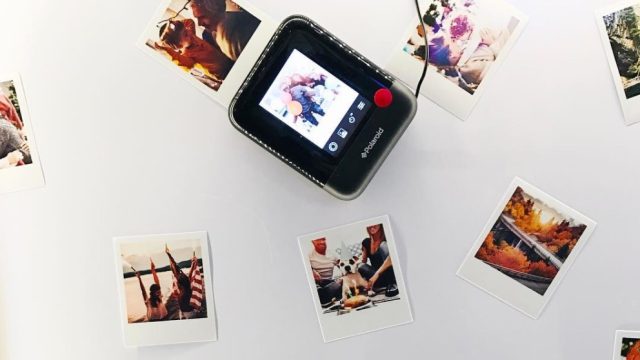 Nowadays, Polaroid instantly evokes nostalgia, of a time when you had to wait for your photos and buy packs of film for every occasion. The company stumbled a bit after the advent of digital cameras, but they're on the upswing thanks to a dedicated film camera fanbase.
And at this year's Consumer Electronics Show, Polaroid debuted Pop, a new digital camera that lets you put filters and stickers on your photos before you print them.
https://www.instagram.com/p/BO5P4NHgCUT
The company is celebrating its 80th anniversary, and so it makes sense that they'd unveil something really special this year. The Pop is a punchy little device that keeps the company's most iconic feature—the instant 3″ x 4″ square-ish photo print—in place while also rising to meet our digital moment. Though Polaroid unveiled its Snap camera in 2015, that camera's photos come out in a smaller, 2″ x 3″ print size.
Of course, the filters and stickers trend currently sweeping just about every major media company originated at Snapchat. Who among us hasn't taken a cute dog filter selfie? Or a flower crown one? Or a… the point is, we as consumers clearly love putting virtual stuff on our faces, and now Polaroid's found a way to marry this love with our other love of flattering film portraits.
https://www.instagram.com/p/BO8Y97pgM9W
There's no word yet on how much the Pop will cost (the Snap will set you back $100), but expect to see this on a lot of holiday wish lists this year.