10 plus size versions of Meghan Markle's most popular looks
If there's anything the majority of women in this country seem to agree upon, it's a universal love for Meghan Markle—and pretty much anything she wears. Most of what the Duchess of Sussex wears publicly comes from brands that are not only classic in print and style, but also tend to be affordable. This means that once a popular Meghan Markle fashion blog (and there are a few) figures out what she's wearing and links it, the pieces almost always sell out immediately. But this doesn't mean that all of the pieces are always available in plus sizes. Even if they were, odds are the majority of those sizes would sell out first given that the average American woman is a size 16.
Every woman (and person for that matter) should have access to the clothing they want to wear, though, and that includes clothing that echoes the style of a duchess living a fairytale life. So whether you're more interested in Markle's casual-chic looks, her business-like outfits, or her red-carpet ensembles, here are 10 pieces that resemble some of the former Suits star's most popular looks.
1Long Navy Coat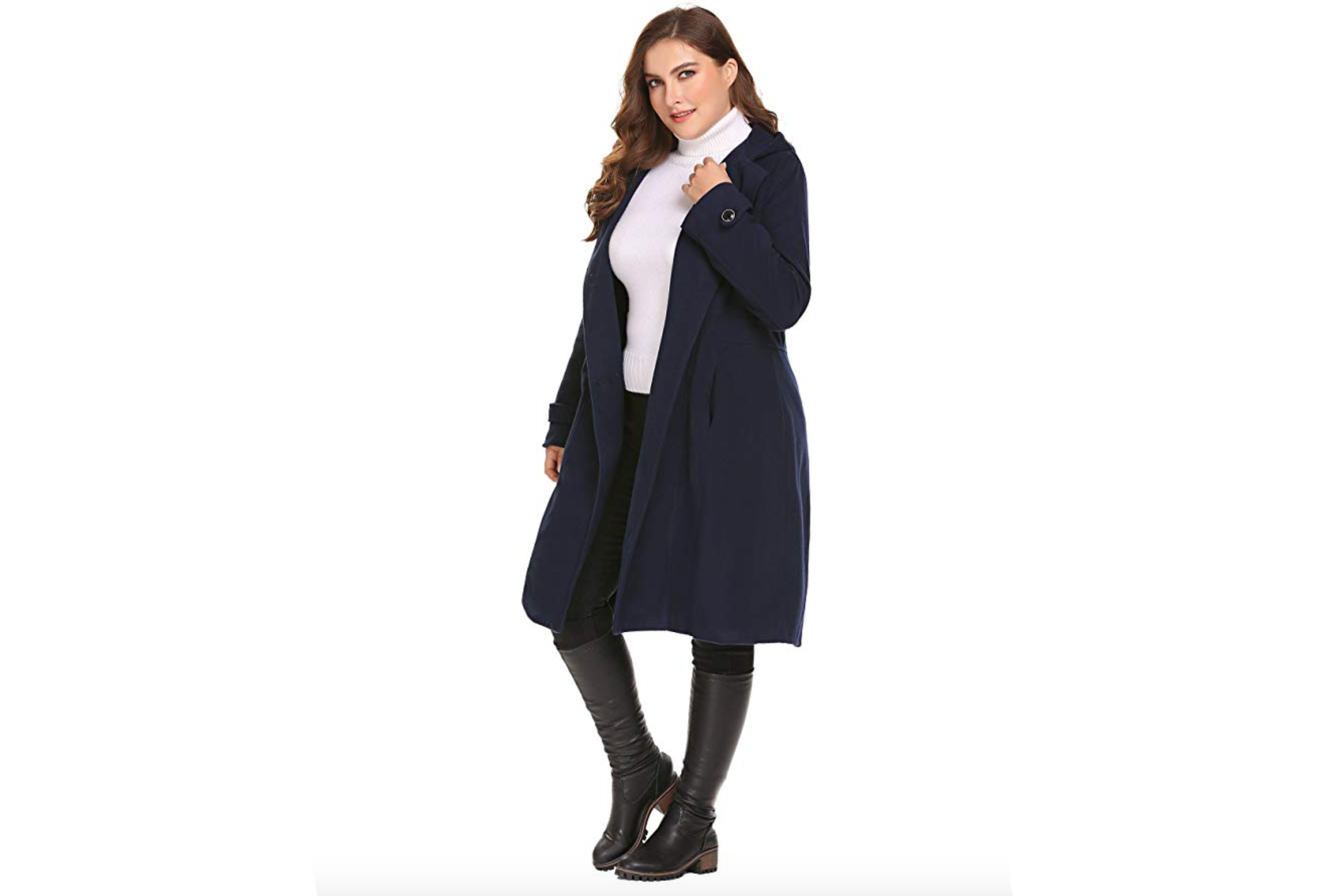 This long navy coat is such a classic look for fall, winter, and spring. Luckily for all of us, Amazon is selling a similar one for less than $60—and it's available up to size 24.
2Pinstripe Button-Down Shirt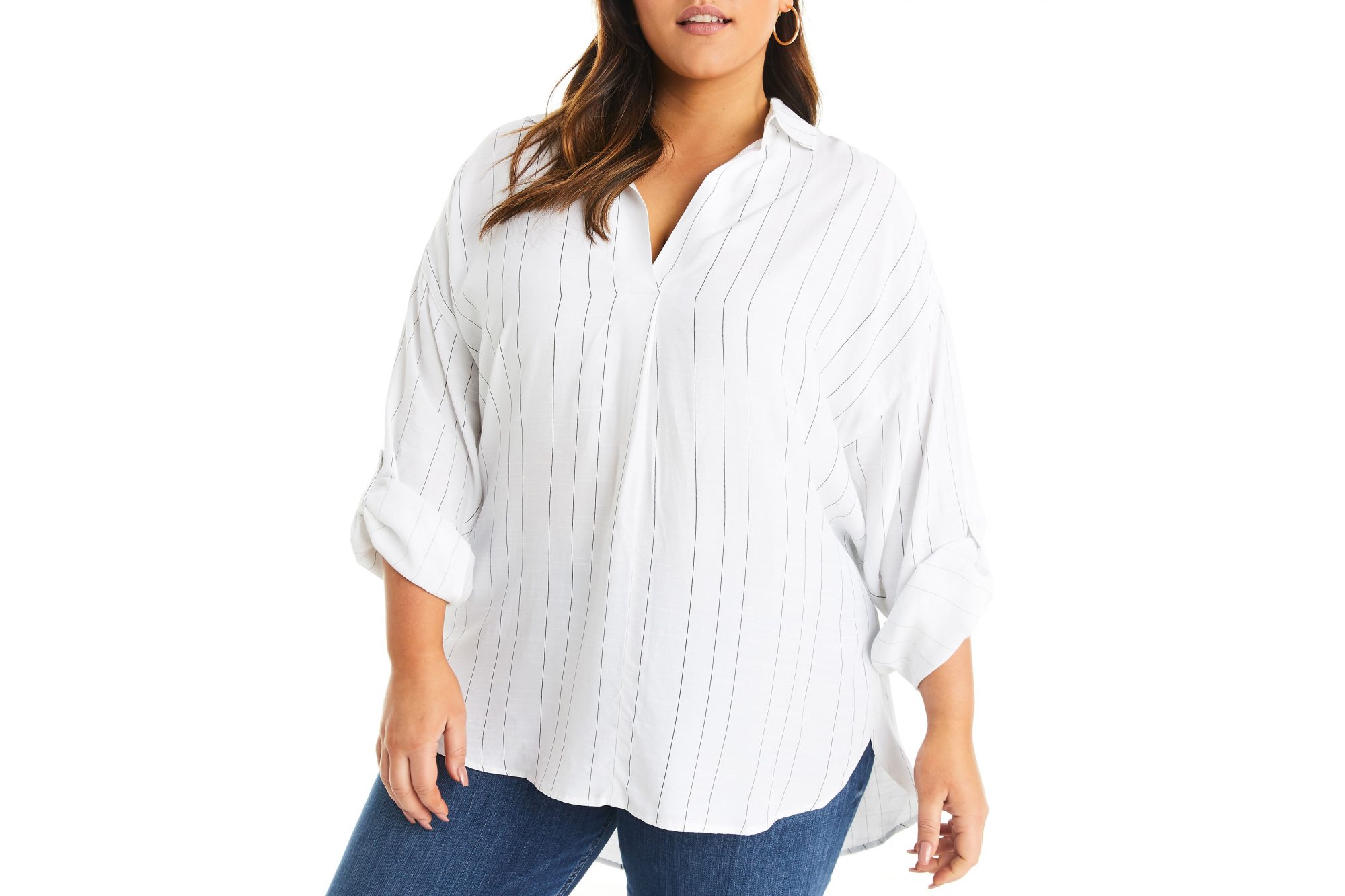 $129
Shop it
Available at Nordstrom
Everyone needs a classic button-down in their closet, and Meghan put a more modern twist on the piece by choosing a shirt with a subtle pinstripe. This Estelle Shantelle button-down is on the pricier side, but it's a dead ringer for the duchess's top. It would also look great as a slightly oversized beach cover-up or sleep shirt, making it a versatile staple.
3White Trench Dress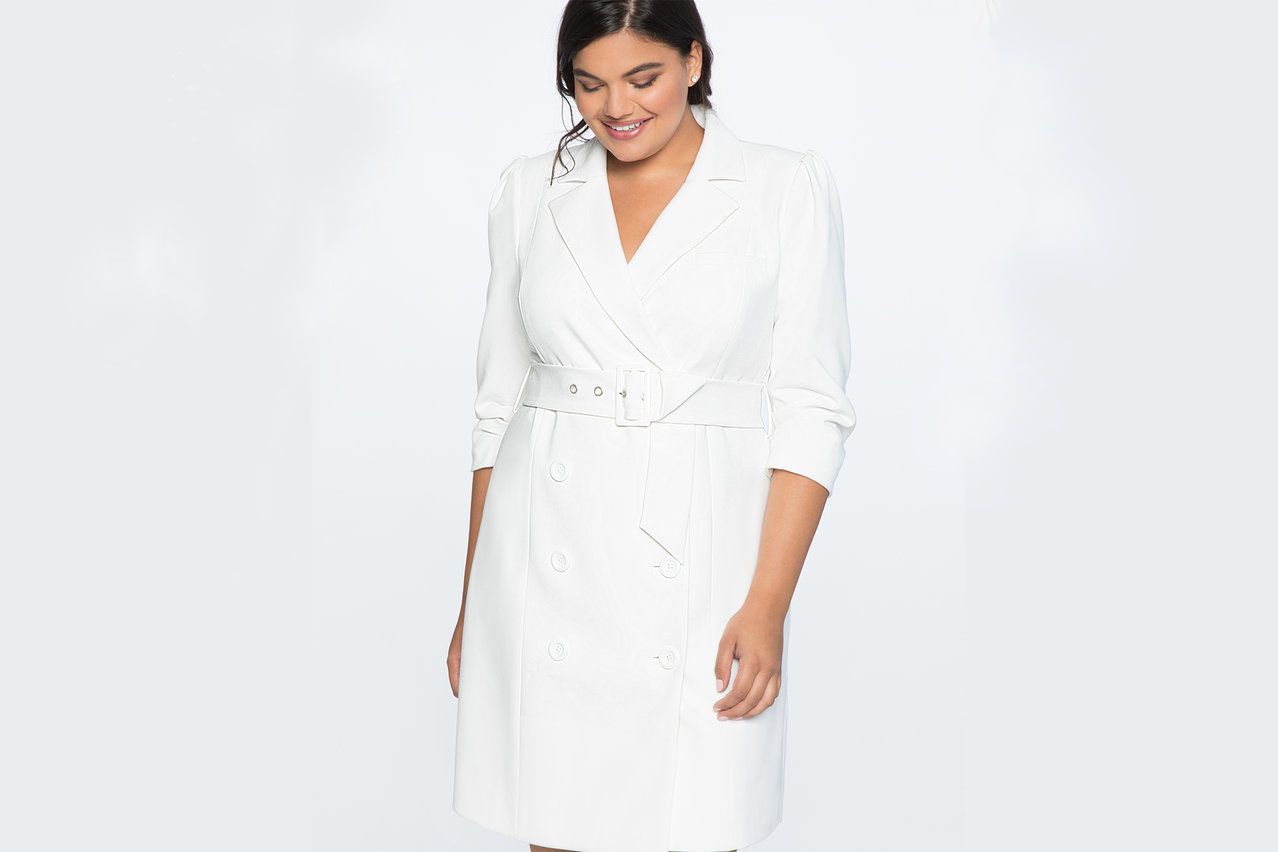 Meghan Markle loves a trench dress, and this crisp white number was an interesting twist on the style. While this Eloquii dress has sleeves, the similarities between it and Markle's look are still pretty striking. Plus, the sleeves mean you can wear it in winter and spring.
4Long-Sleeve Purple Dress
$100
Shop it
Available at Nordstrom
If you're looking for a long-sleeve purple dress that looks almost identical to Meghan's, Eloquii has that covered, too.
5White Button-Down Dress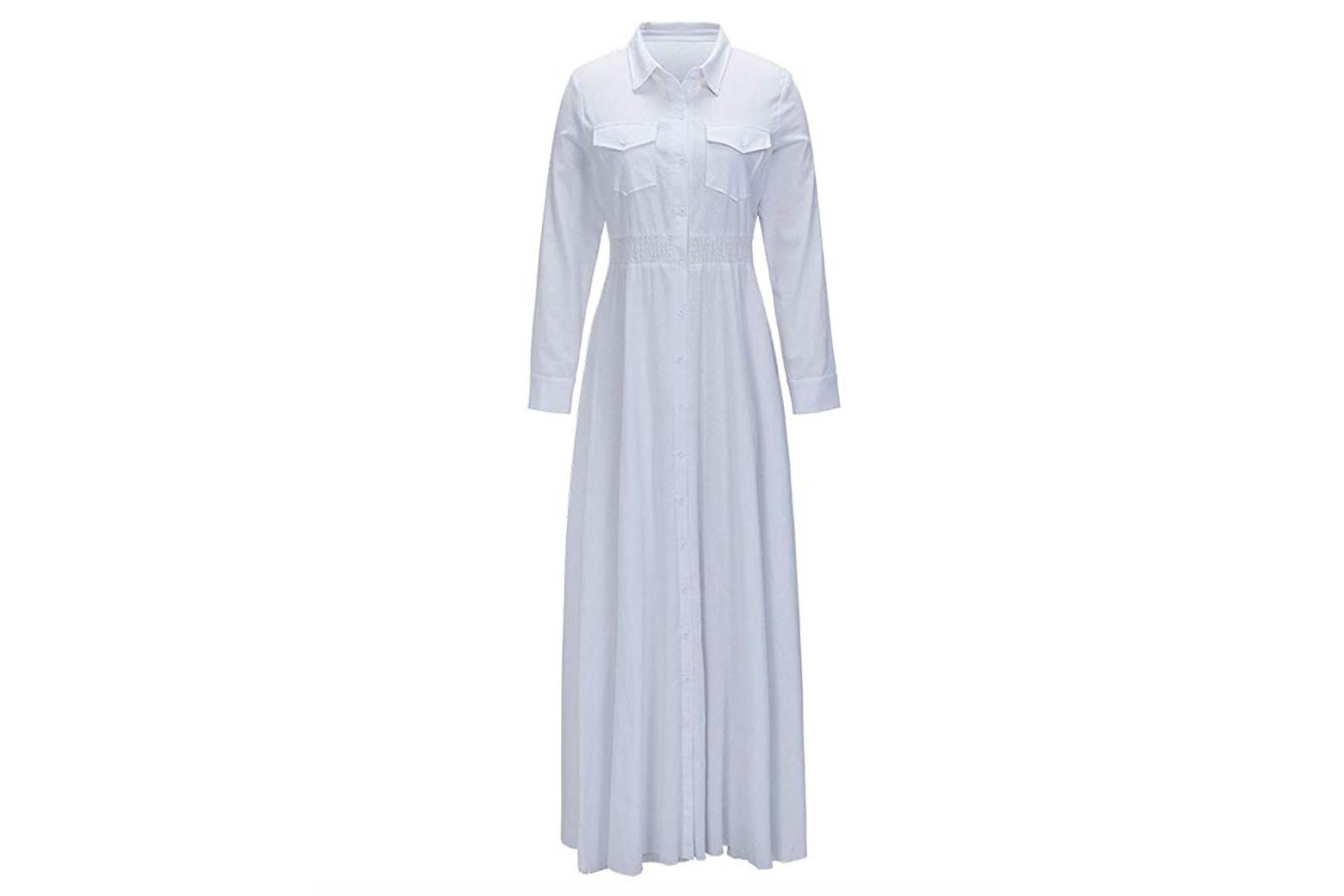 Even if you're not into white button-down shirts, it's hard to argue with a white button-down shirt dress. This white shirt dress from Amazon is available up to size 3X—and the maxi dress effect makes it perfect for going from day to night.
6Little Black Dress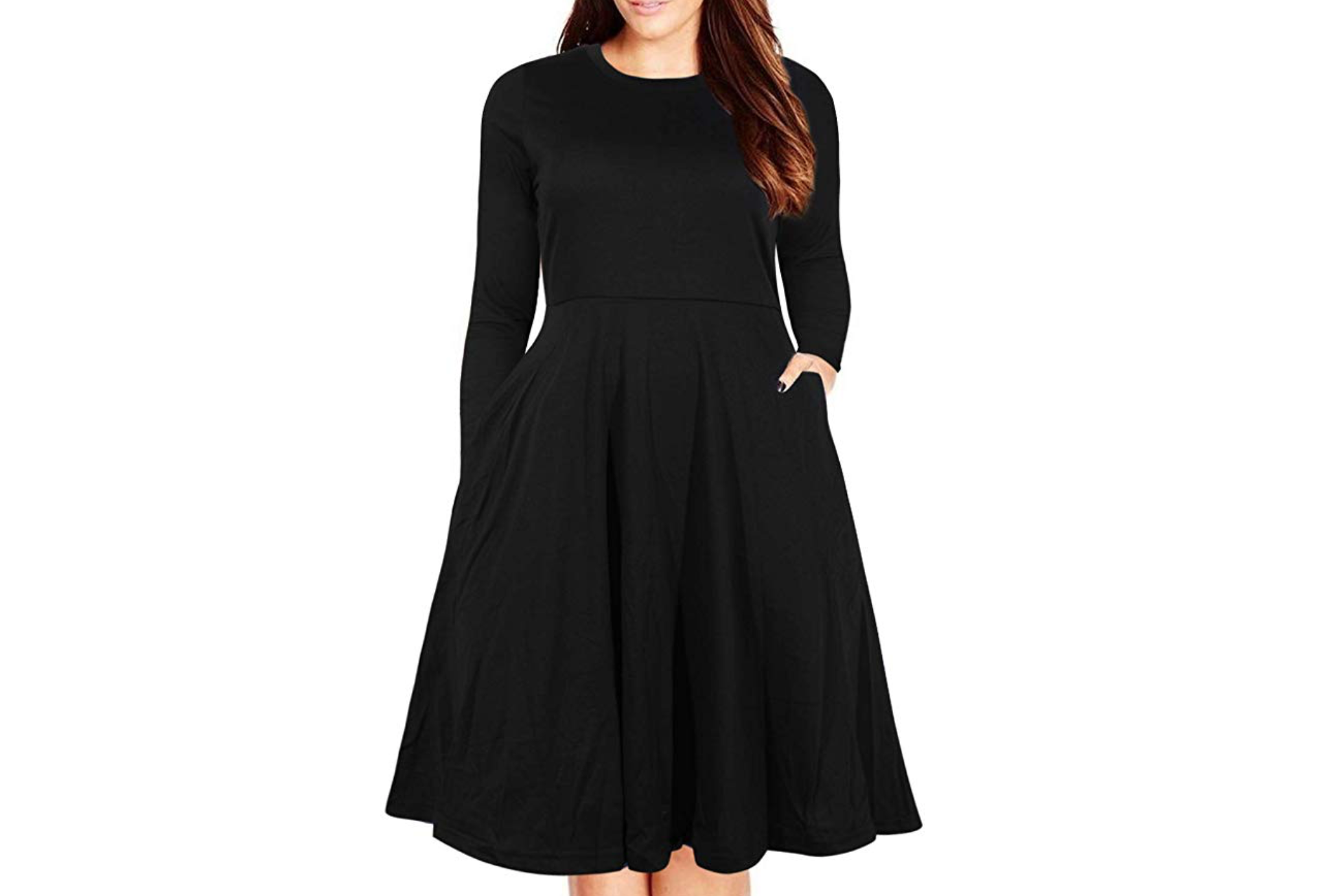 Everyone needs a little black dress in their wardrobe, so why not have one that looks very similar to this one that Meghan wore to the Lion King premiere?
7Short-Sleeve Little Black Dress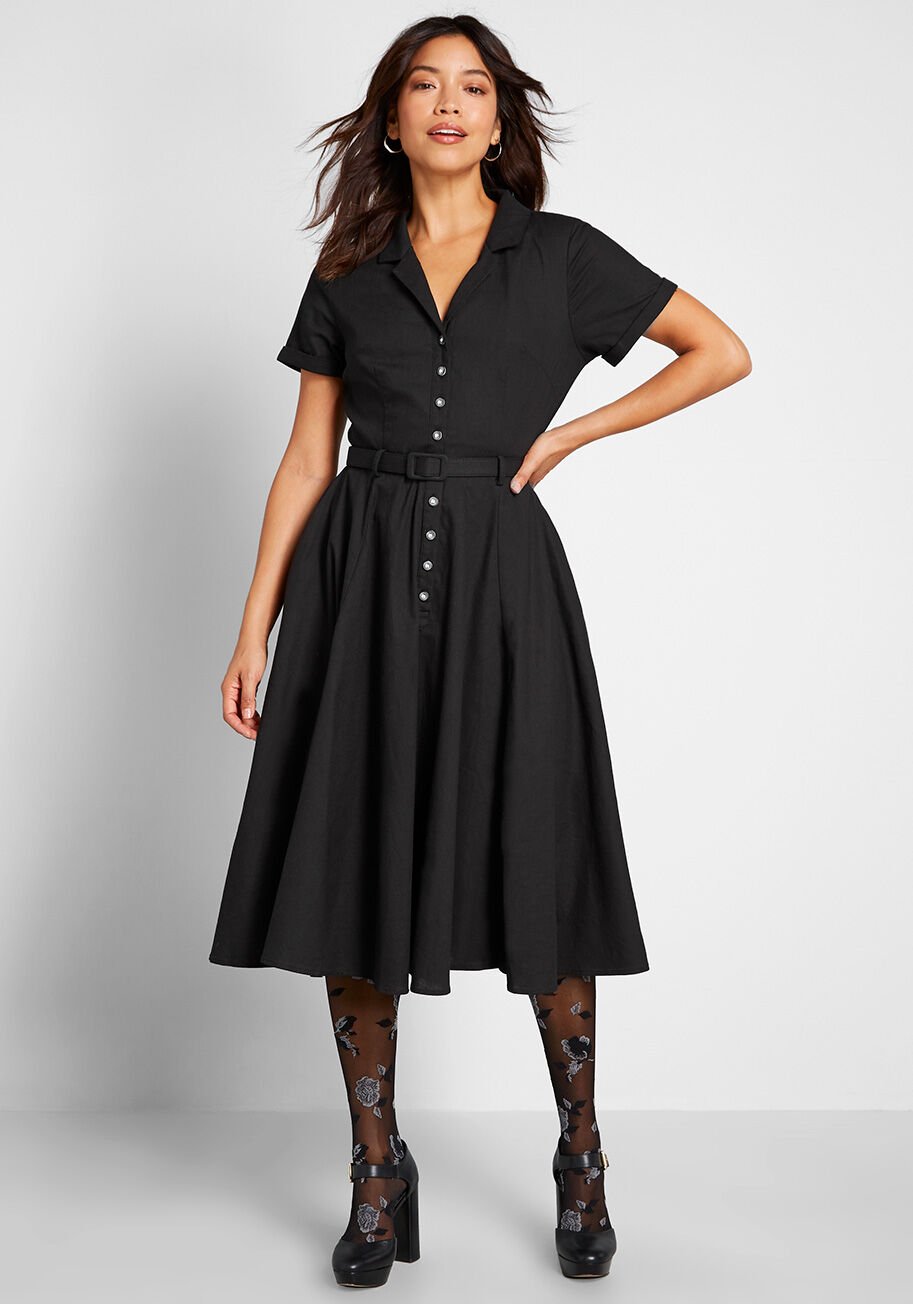 And, hey, if you're not into long sleeves or a super-formal feel, why not try a short-sleeve black dress?
8Tan Trench Dress
Though Meghan tends to opt for the same trench coat dress silhouettes again and again, Eloquii is currently offering a trench coat-style dress in the same color as this one, but with an off-the-shoulder detail.
9Black Puffer Coat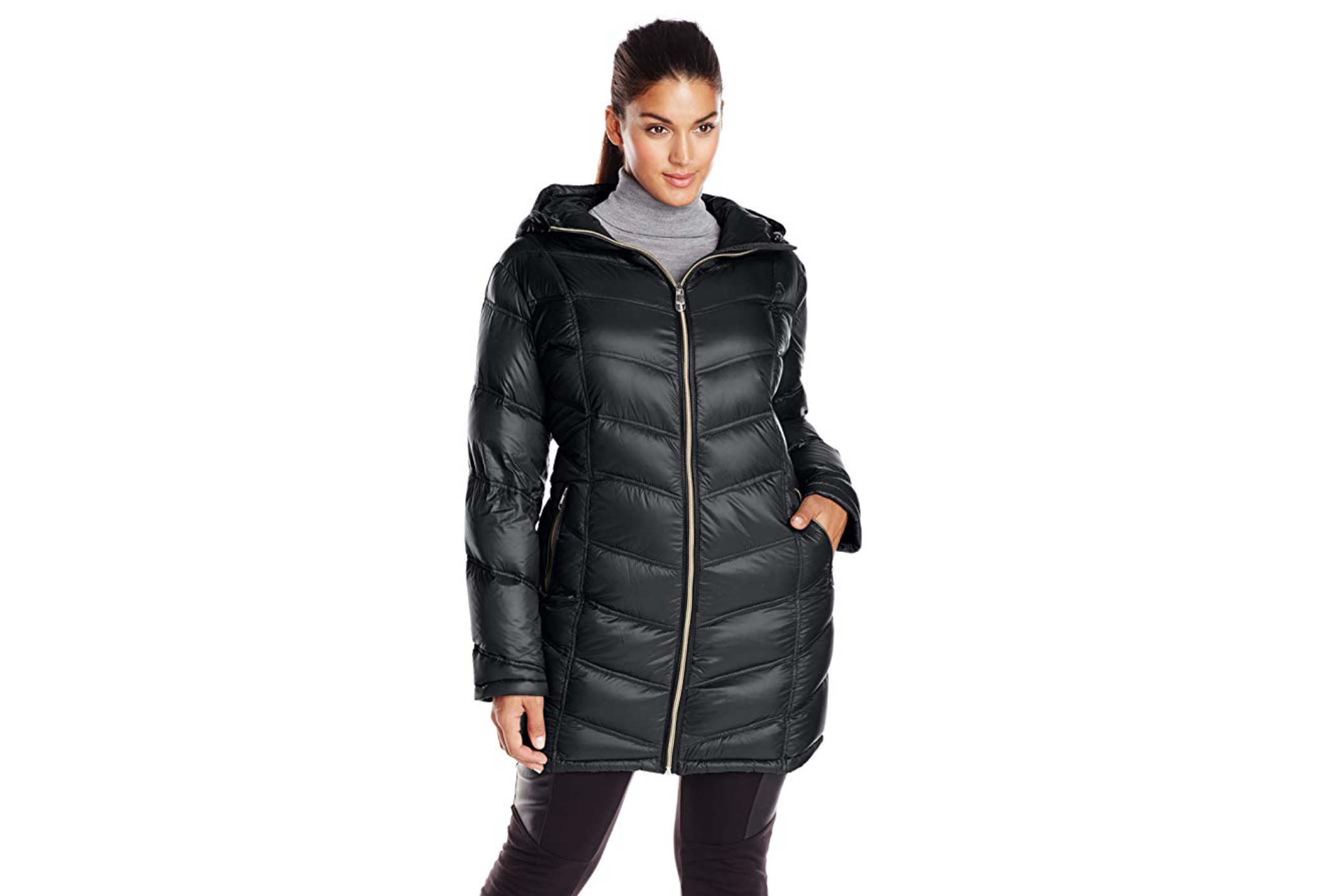 Everyone needs a classic black puffer coat, and that includes Meghan Markle—and you. This Calvin Klein puffer looks almost identical to the duchess's, and it is available up to size 3X.
10Pleated Midi Skirt
$195
Shop it
Available at Nordstrom
If you're not in the market for coats or dresses, then consider adding a pleated midi skirt to your closet to echo Markle's Wimbledon look. This look is available up to size 28.