We are in love with this new plus-size swimwear line by GabiFresh
It may be January, but we're all longingly thinking about summer. And now, we're ultra pumped about a new line of swimsuits for plus-size women. Style blogger, fashion editor, and "queen of the bikini" GabiFresh has worked with Swimsuitforall, a "leader in swimwear for curvy women," to unveil the "GabiFresh for Swim Sexy" line, available online today. And, TBH, we've got some major heart-eyes going on.
If you don't already know her from her mega-popular blog, you may recognize Gabi from Target's Ava and Viv line — or perhaps you've heard of the "fatkini," a term she coined. Her ultimate mission is "to help women realize you can be stylish at any size," she told HelloGiggles.
Gabi has created plus-size swimsuits in the past, but this is a step up, she explained. "This collection is even bigger and better than my previous ones," Gabi told HG. "There are more options, we expanded to H cup, and added cover ups. As always, the suits are stylish and sexy and have fun details, like cut-outs, mesh panels and gold zippers. I want to prove that plus size women can and should have beautiful swimwear and feel good on the beach."
The fashion-forward swimwear collection isn't what you'd find at your average department store. Often, when plus-size women try to find bathing suits, all they can find on the rack are plain, solid-colored, and totally bland suits. However, Gabi aimed to create various styles for the fashion-conscious woman.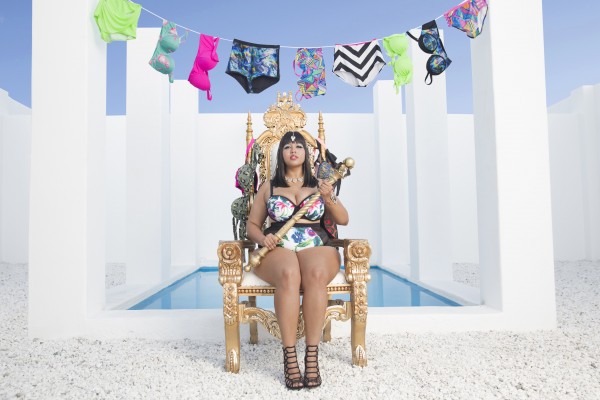 "I was inspired by different things for each suit," she told us. "My collections are never particularly cohesive because I only put out one per year, and I like to get a bunch of different styles in for different girls. I look at runway trends, street style, movies, sometimes even home decor! I just find little elements I like and want to expand into a suit."
Recently, plus-size has been pushed toward the front of the fashion conversation. Take, for example, Forever 21's new plus-size athletic line. It seems as though more and more retailers are finally accepting the fact that we need to provide cute, fashionable, and affordable styles for women of all sizes — but we still have a long way to go. That's why Gabi is constantly working to create more style options that celebrate body diversity.
"Things are definitely improving. I mean, when I started blogging, none of the retailers I shop at now even existed in plus," she told HG. "I think brands are finally starting to get it, and the more success they see, the more other brands will get on board."
You can find plenty of plus-sized clothing online — but in-store? That's a different story. "I think the biggest hurdle is getting plus size options in brick and mortar stores, because most of the fashion forward retailers are online," she said. "I would love to be able to go to the mall and find my size in more than just one or two places."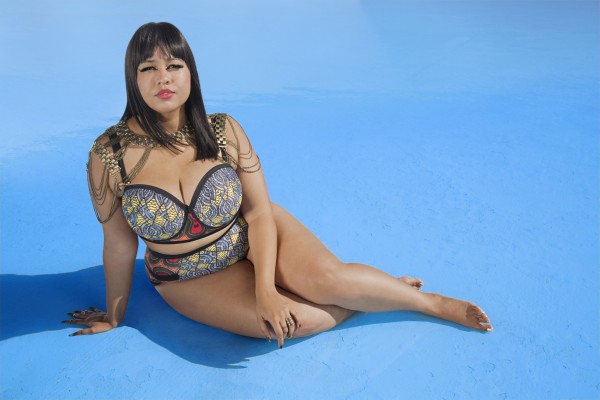 It's undeniable that 2015 was a big year for body diversity in fashion, with models like Tess Holliday spearheading the movement. However, it's essential to keep that momentum going strong as we enter 2016. "I hope things keep moving forward in 2016 and we see more and more brands launching," Gabi said. "I hope existing brands break more rules and push more boundaries. And I hope to see more diverse plus size models in ads, editorials, and runways."
(Images via GabiFresh.)