A "plus-size" model recreated Gigi Hadid's nude ad, and it's freaking gorgeous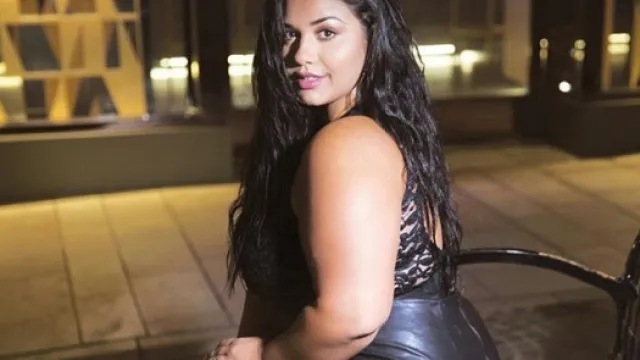 When it comes to body acceptance and body positivity, representation matters. And while the fashion industry has made some strides, there's still a long way to go. But a "plus-size" model just recreated Gigi Hadid's nude photo from a Stuart Weitzman ad, and not only was it gorgeous, it proves that all body types look amazing in big-name fashion advertisements…so we'd love to see more of this, please.
Since 2016, Hadid has worked with Stuart Weitzman, appearing in ad campaigns and even designing a few shoe collections for the brand. But she certainly turned heads by posing completely nude (save for a chic pair of the brand's Clinger boots) in a black and white ad last fall, and it seems Hadid's ad inspired curve model Diana Sirokai to recreate the image herself.
This isn't the first time Sirokai has given a body-positive spin on a popular phot. She recently posted the most gorgeous swimsuit photo inspired by Kim Kardashian, proving that all shapes and sizes are worthy of beautiful "break-the-internet" shots. But her take on Hadid's ad serves as a stark reminder that so many body types are shut out of big-name fashion campaigns, something that we're hoping changes soon.
Here's Sirokai rocking it on a normal day:
And here's her stunning take on the Stuart Weitzman ad below.
Both women look like total bombshells, to be sure, but we love the message behind Sirokai's recreation…aka, we desperately need more representation and inclusivity in major campaigns. Fashion execs, are you listening?! Hire this woman (and models of all shapes, sizes, and unique styles) for your campaigns and runway shows in 2018. We're beyond ready for it.