13 denim brands to check out if you're short and #thicc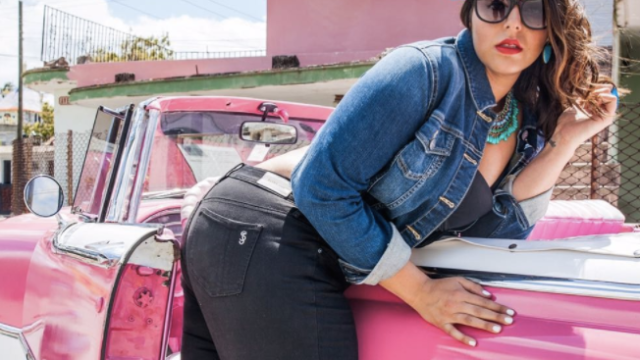 Those of us under 5'4 know that the struggle to buy jeans is real — it's nearly impossible to go shopping and find denim that actually works with our proportions. Throw our curves in on top of that, and searching for jeans that work is enough to make us lose our minds. Luckily, there are a few denim brands out there dedicated to creating jeans for the short and #thicc. Putting on hundreds of pairs of jeans only to find that you have an extra foot of leg room is a real drag. We need solace.
Even the most dedicated of shopping mavens have come up empty-handed in the quest to find the perfect pair of jeans that are flattering, fits well, and doesn't require hemming your pants up five inches. As the fashion industry diversifies and designers start to extend their reach to those who aren't a 5'9 and a size 2, we are seeing more options for women who are petite and plus-size. We've got some of them here to help you out!
Check out 13 denim brands to try if you're petite and plus.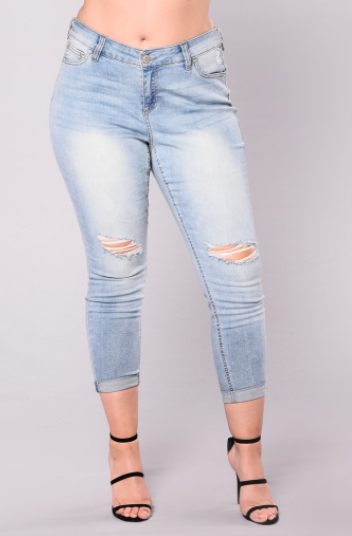 Fashion Nova has a ton of sexy and chic plus-sized jeans to pick from, but these adorable distressed jeans caught our eye. Available in sizes 14 to 20, we love the cropped cuff and high waist. They're perfect for a casual movie night or if you throw on some heels, a night on the town.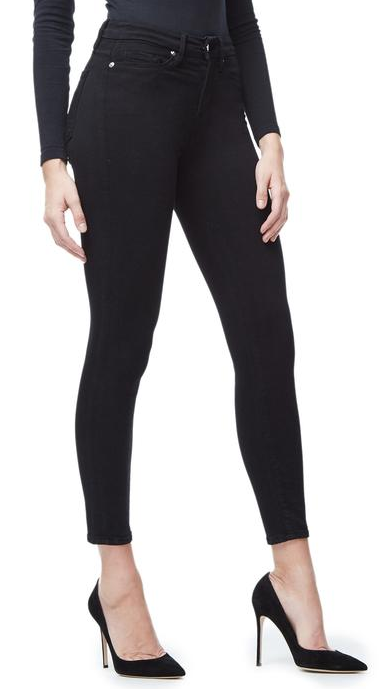 Khloé Kardashian's insanely successful denim line is a curvy girl's dream. The cropped options make it easy for petite women to find a pair of jeans that won't trail behind them. Plus, the jeans are specially made to contour to curves and cinch up at the waist to prevent the dreaded waist gap.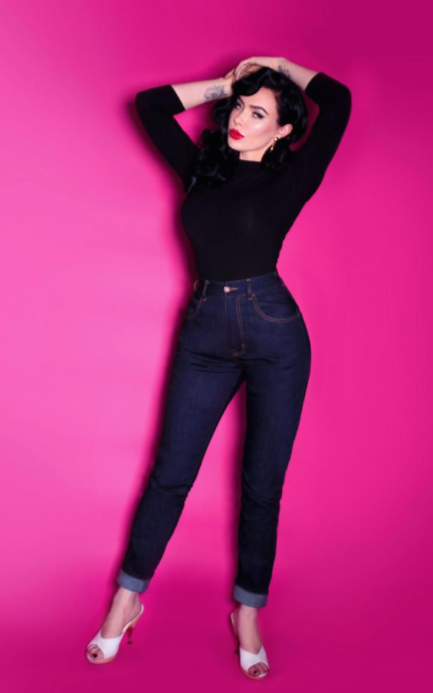 These might be the ultimate vintage-inspired high-waisted jeans. They properly showcase your curves, nip-in your waist, and are available in two versions: Regular and Petite.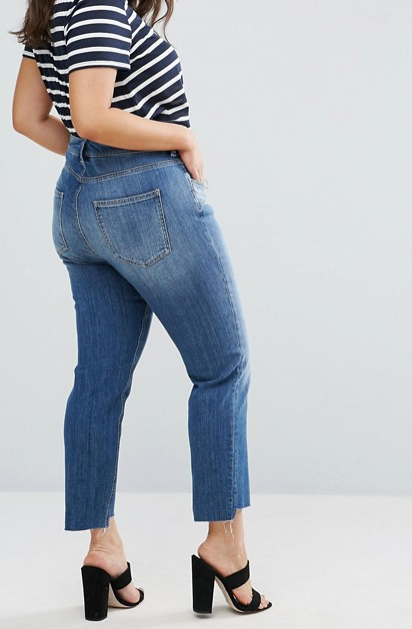 We can't say enough good things about ASOS's plus-size and petite options. They really set the standard for other brands out there that are trying to reach a more diverse audience. These shrunken boyfriend jeans scream, "fashion girl," and we are here for it. The vintage dark wash and funky hem are not only insanely stylish, but go up to a size 24.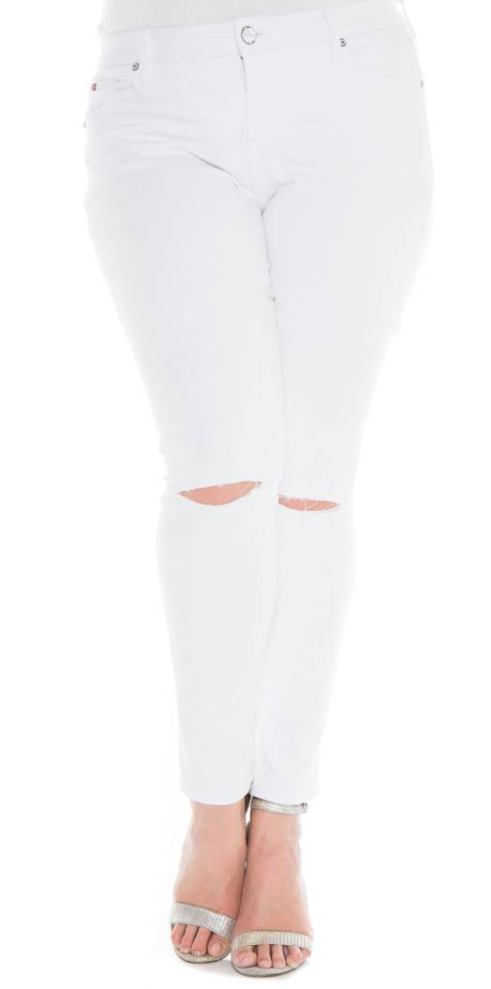 Don't listen to what people say about wearing white after Labor Day, and pick these up at our beloved Nordstrom (a great one-stop-shop for petite and curvy women). Winter white is sexy as hell, and as for now, we're not letting summer go until the bitter end. The sliced-knee adds a touch of mysterious cool that we're always searching for.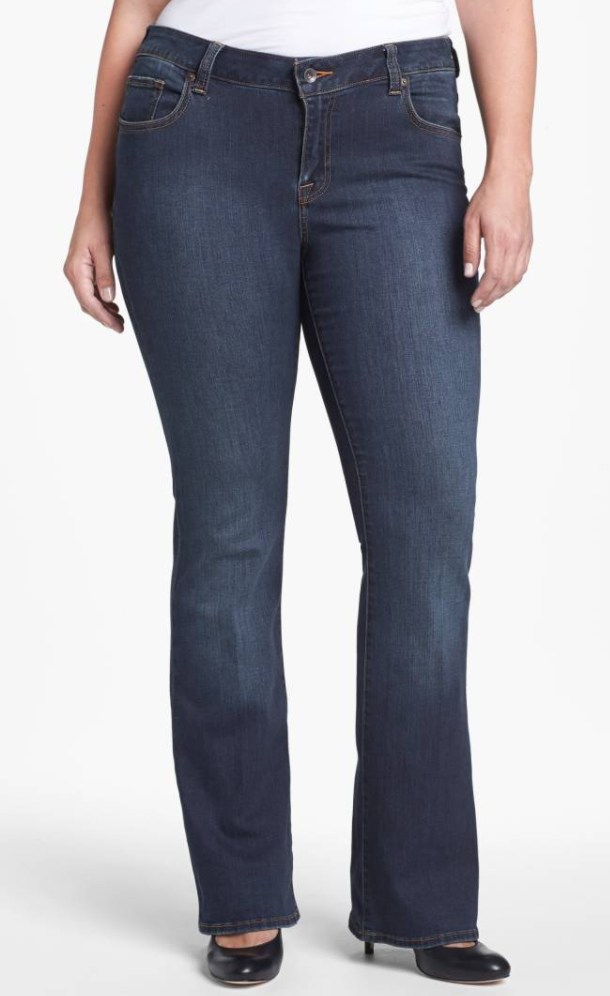 Available in Petite and Petite Plus up to size 24, these jeans feel ultra-current thanks to the deep blue wash and subtle, natural looking fading. You may have noticed that these are also available at Nordstrom, which has a whole host of options available for petite and plus-size women. And to make your life even easier, they offer complimentary alterations. Bless up, Nordstrom!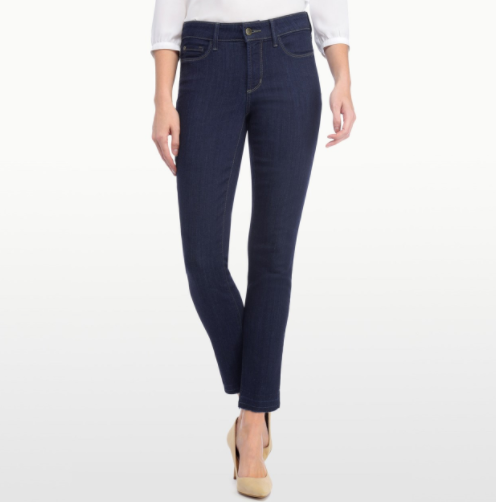 The holy grail for petite women — actual ankle jeans that fit without having to be hemmed. Not only are they tailored perfectly for our short statures, but they look extra comfortable too.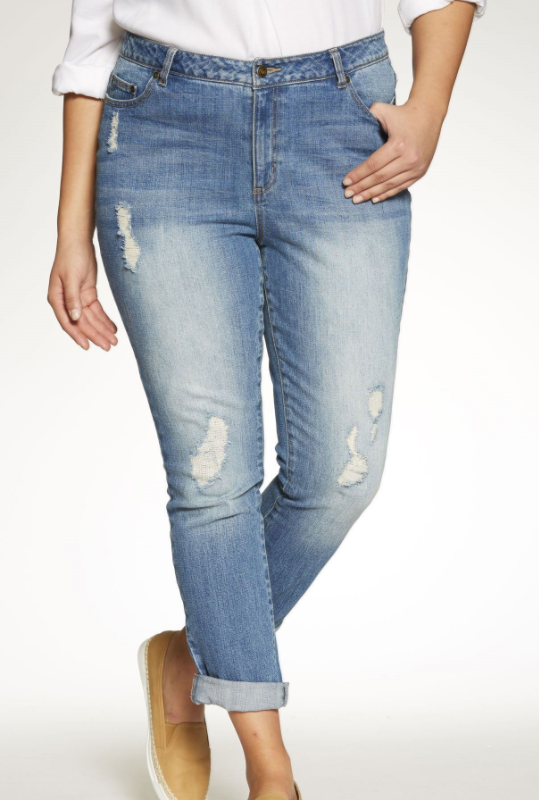 In the silhouette of the season, these jeans are easy breezy and feminine. Perfect for a slouchy day on the couch to hitting up a fashiony brunch with your friends. We also love the versatility of being able to roll the cuff down or wear it up. It's specially helpful for those of us who are vertically impaired!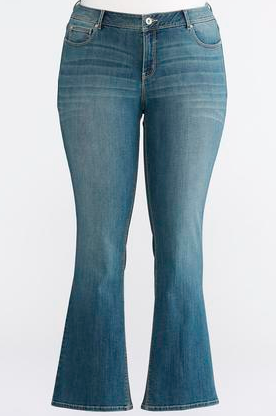 These boot cut jeans have a nice bit of flair that are not only flattering but evocative of the '70s as well. We can't think of a better era to channel as fall approaches, making these jeans even more desirable.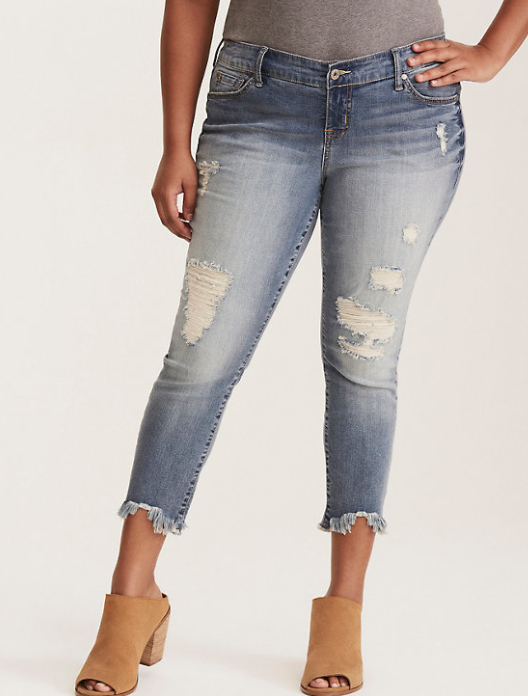 Don't feel like scouring a vintage store for jeans that fit? These skinny ankle jeans are vintage-inspired with a rock 'n roll touch that will most definitely give you that retro allure.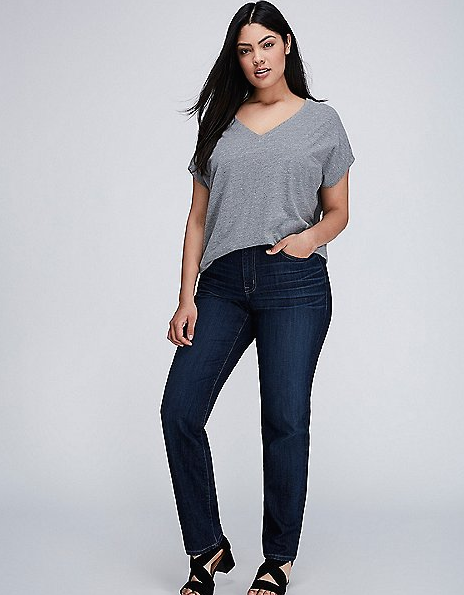 Perfect for your everyday jeans, this straight-leg option has a super flattering dark wash and comfortable mid-rise top.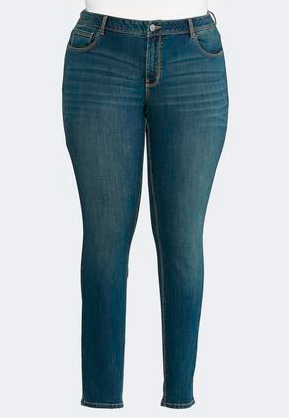 With a plethora of Plus-Petite sizes to choose from, Cato really comes through for us. This cozy stretch fabric means the jeans will be ultra-comfortable and fit your curves like a dream.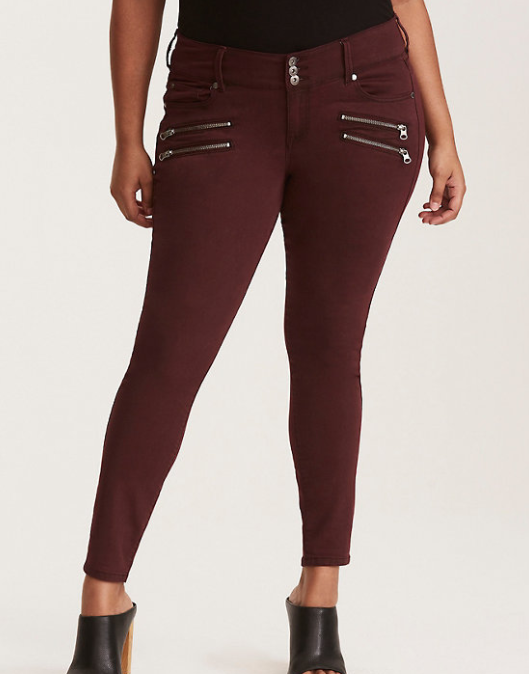 It doesn't get more comfortable than jeggings, and these will look incredibly glam in the fall thanks to its rich raisin shade and silver zippers. And bless that three-button high rise for smoothing our tummies.
What do you think, are you feeling better equipped and more confident about the jean selections out there? What is it about purchasing denim that is a whole new hell unto itself? There are few things quite so demoralizing and stressful when it comes to shopping. If this helps to make it just a little bit easier, then we're happy. No more fighting with exasperatingly ill-fitting jeans in poorly lit dressing rooms, we deserve more. If you're a fan of these tried-and-true brands, let us know!