23 plus-size bathing suits that will make you want to do a poolside photo shoot
Shopping for plus-size swimwear used to be an ordeal of hunting for inevitably limited options. The focus was on "flattering" fits and "concealing flaws." Luckily, it's 2018 and retailers and designers have gotten with the program. Bathing babes in sizes above 12 have way more options now. Whether you want to show a lot of skin or a little (in a one-piece or two-piece) — there's a suit for everyone.
Influencers and models like Jessica Milagros, Ashley Graham, and Gabi Gregg have partnered with brands like Swimsuits For All and JCPenney to create suits that are ridiculously 'gram-worthy and fashion-forward. Gone are the days of black tankinis and frumpy swim dresses. (Unless that's your thing, because they're still out there, and they've been updated a little too.) So show off your individuality and your curves.
It's almost summer, so now's the time to grab a cute bathing suit. We've compiled 23 of our favorite plus-size swimsuits, so start planning that poolside photo shoot now.
1Eloquii One Shoulder Twist Front Swimsuit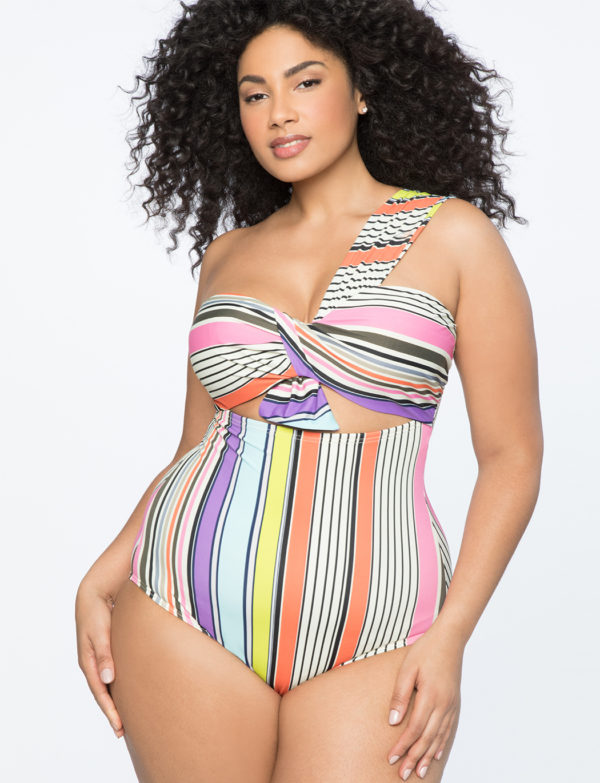 There's a lot going on here, but it's working.
2Lane Bryant Cacique Intimates Iridescent Shimmer Swim Longline Bikini Top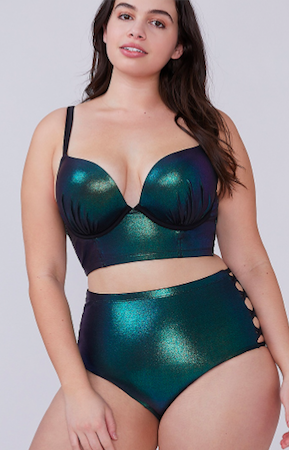 A built-in plunge bra gives undergarment-style structure and support. Pair with…
3Lane Bryant Cacique Intimates Iridescent Shimmer Strappy-Side Swim Brief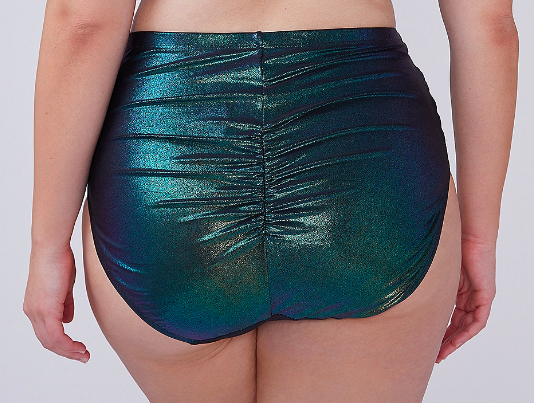 Mermaid vibes all around.
4DC Wonder Woman One-Piece Swimsuit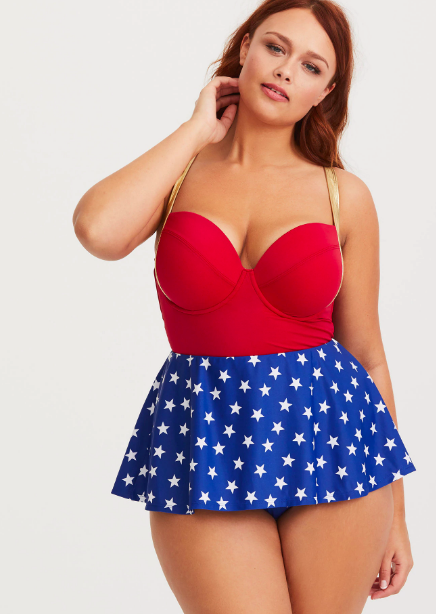 In case they didn't know about your super powers.
5Yandy Mystique in Morocco Swimsuit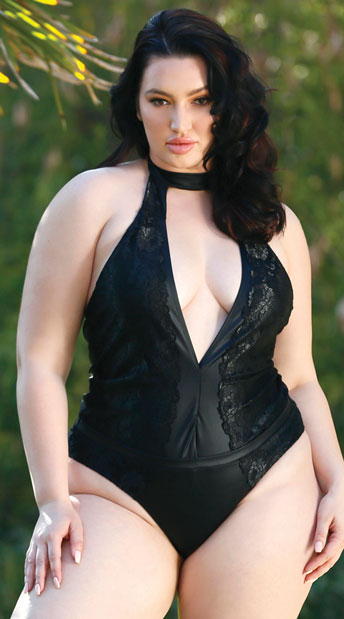 Damn, girl.
6Beach Blanket Bingo One-Piece Swimsuit in Black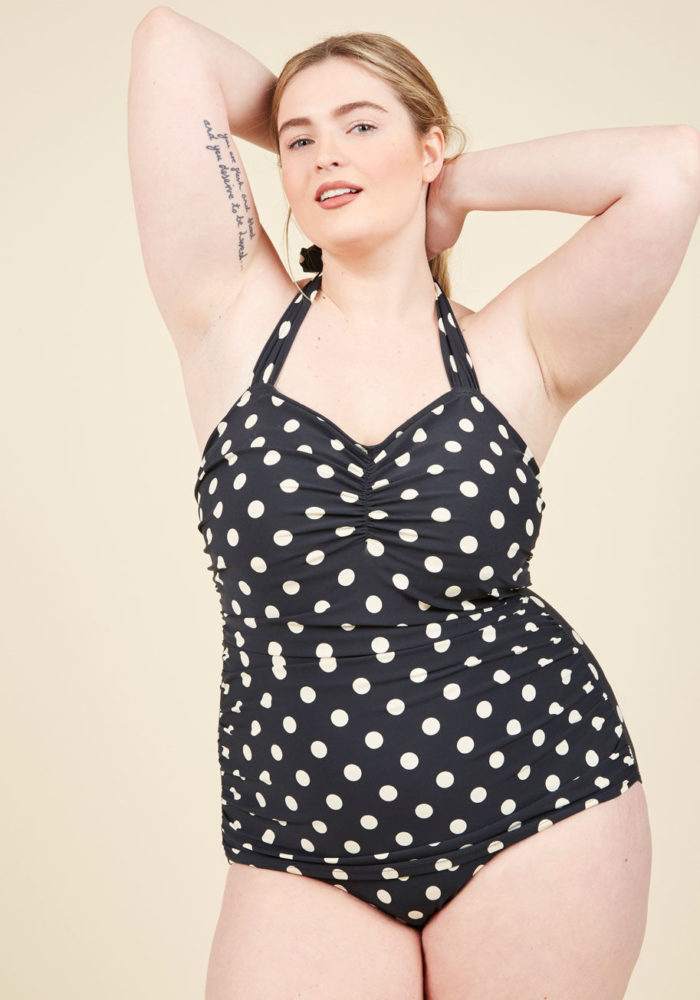 For endless beach pin-up pics.
7JCPenney Boutique Plus Swim Bra Swimsuit Top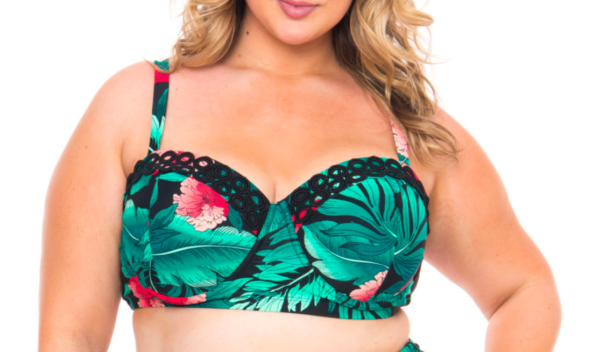 JCPenney's plus swim brand partnered with body-positive fashion influencer Jessica Milagros for the collection of cute and fun pieces. Pair this top with…
8JCPenney Boutique Plus Swim Brief Swimsuit Bottom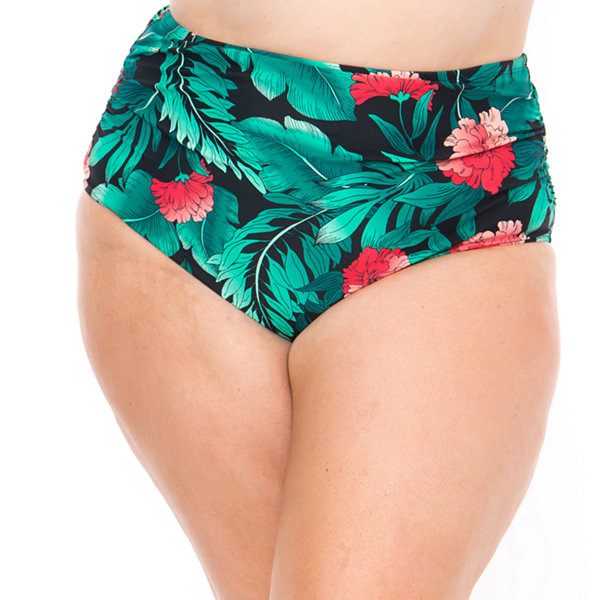 So ready for vacay rn.
9Torrid Black Tiger Floral Push-Up One-Piece Swimsuit
Rawrrrr.
10Lane Bryant Pineapple Graphic Lace-Up Swim Bikini Top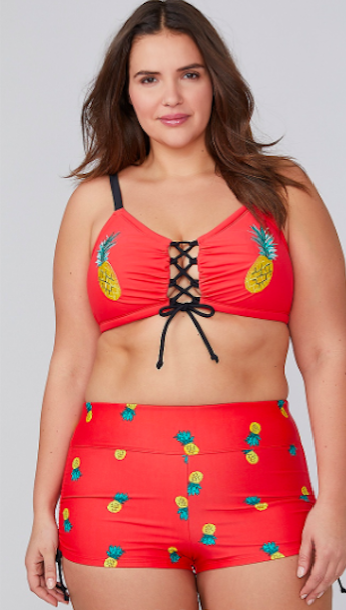 There's a bra built in — but no uncomfortable wires. Grab the matching shorts; the style is available in a variety of colors and prints.
11Lane Bryant Drawstring Swim Short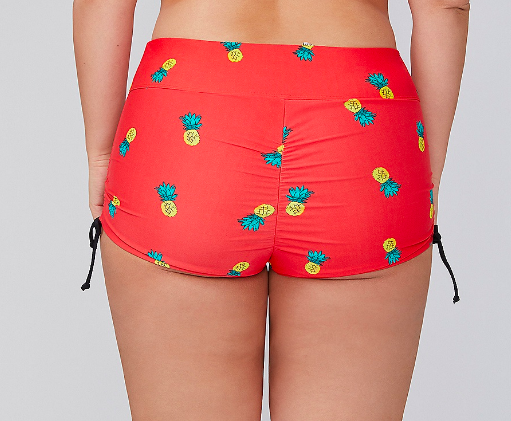 12Gabifresh x Swimsuits For All Carousel Bikini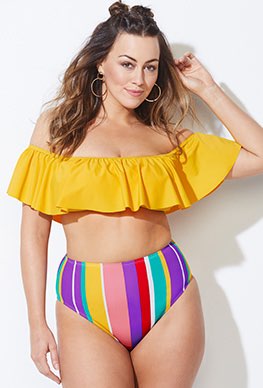 This best-seller from the fabulous Gabi x SFA collab is customizable for different sized tops and bottoms.
13 Torrid Galaxy Mesh Underwire Bikini Top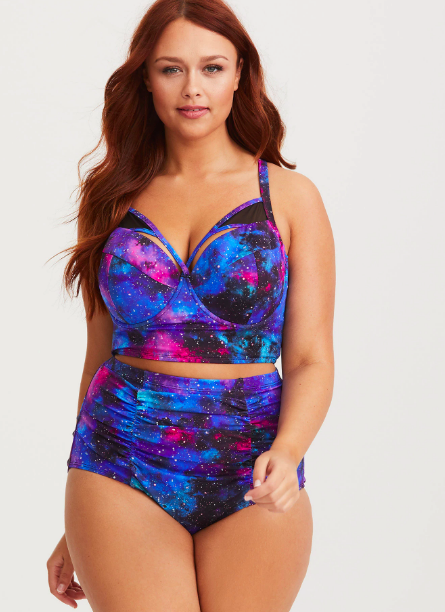 For a pool party…in space. The bottoms are le cute, too…
14Galaxy Ruched High Waist Swim Bottom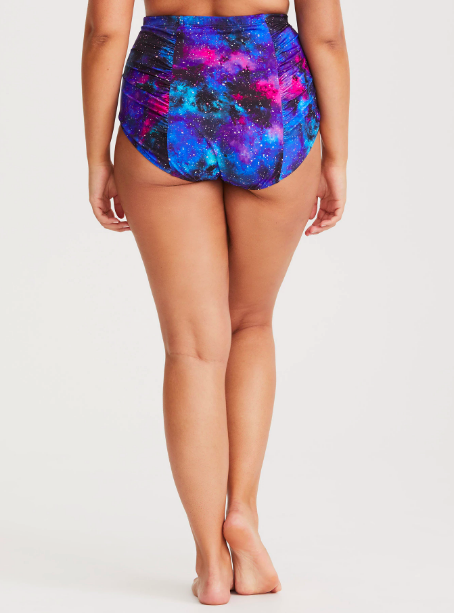 Because your booty is out of this world.
15Yandy San Miguel One Piece Swimsuit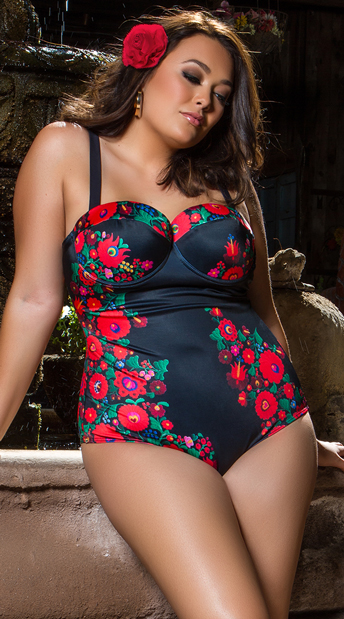 It's getting hot in hurrr.
16High Dive by ModCloth Sunrise Swim Bow Bikini Top in Black Bloom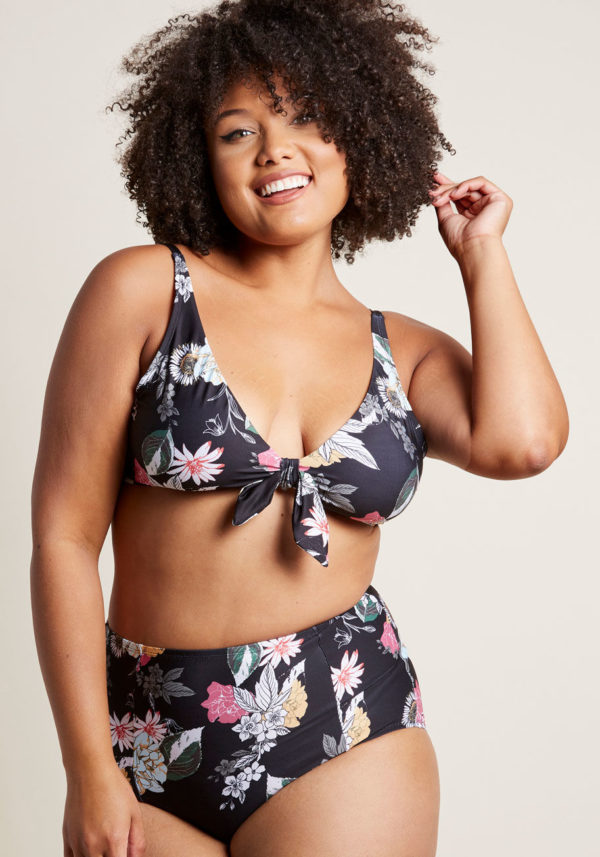 A cute tie-front top with the retro-yet-modern feel that ModCloth does so well. Don't forget the…
17High Dive by ModCloth Sunrise Swim High-Waisted Bikini Bottom in Black Bloom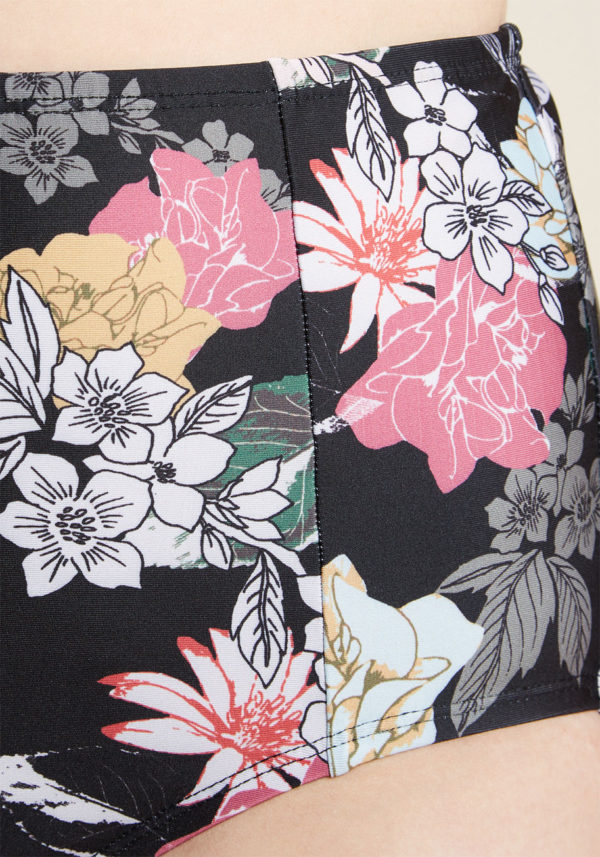 So pretty.
18JCPenney Boutique Plus Swim One Piece Swimsuit in Turquoise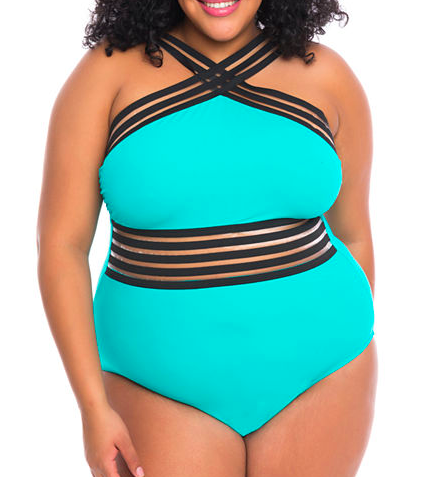 It's all in the details, and these straps really accentuate your bodacious bod.
19Yandy Eighties Pulse Bikini Top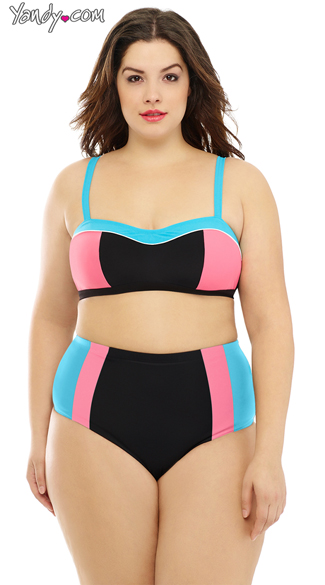 Yassss '80s colorblock. Super affordable, too. Don't forget these hot pants…
20Yandy High Waisted Eighties Pulse Bikini Bottom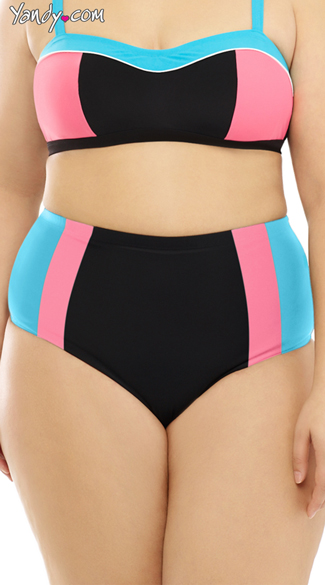 Totally rad.
21Ashley Graham x Swimsuits For All Marrakesh Bikini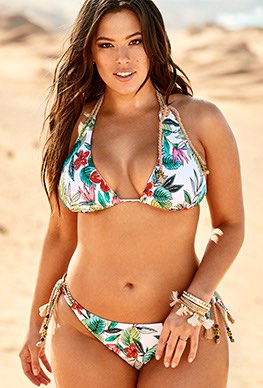 Ashley stays slaying us.
22Curvy Beach Hawaiin Green Floral Triangle Top
Curvy Beach believes that anyone of any size can (and should) wear a string bikini. Get it girl.
23Curvy Beach Hawaiin Green Floral Bikini Bottom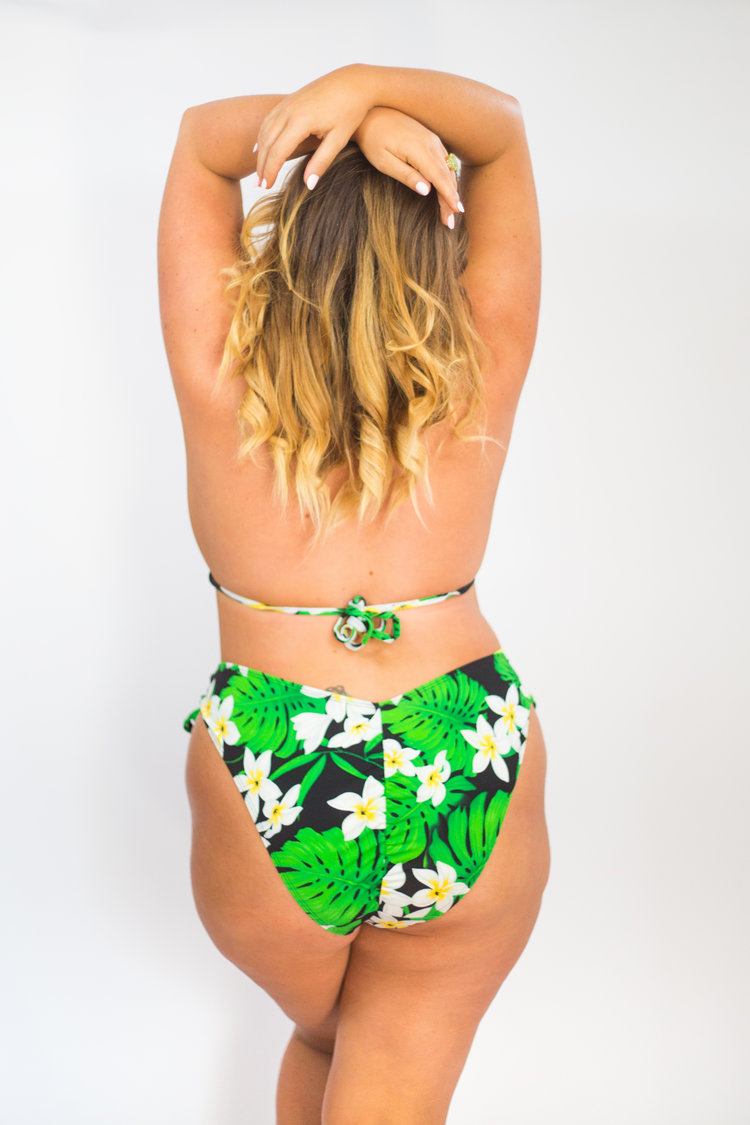 Have fun out there and don't forget your sunscreen.