These platform Crocs from Balenciaga will tear your feelings apart
Possibly the most unexpected moment of fashion week happened during Balenciaga's show. As models came down the runway and the audience began to take everything in, one feature stood out. There, on the feet of the very models gliding down the catwalk, were shoes we never thought we'd see on the runway. There, on Balenciaga's runway, were Crocs…and the craziest part is that they looked so cool.
Leave it to creative director Demna Gvasalia to produce a platform version of the plastic shoe, one we actually want to wear all season long.
https://www.instagram.com/p/BZtdT9shnjM
Balenciaga and Crocs teamed up for this runway shoe, allowing the classic silhouette we know from our school days to get a new, fashionable makeover.
These are the cool older sister of the Crocs we wore, and now they come with a major platform. With multiple colors on the runway, and plenty of DIY bedazzling to boot, this may have been the most unexpected surprise of fashion month. Now, while Demna is known for being influenced by subcultures and youth culture alike — like when he made Balenciaga's version of JNCO jeans — we wouldn't have pinned Crocs as his next move.
https://www.instagram.com/p/BZz3ZYcDNrB
On the runway, the shoes were paired with oversized smock dresses in neon yellow and flowing baby blue slips with florals layered underneath. You could just as easily pair your own version of these Crocs with a bodysuit and skirt, or even a simple tee and jeans. They were finished off with Balenciaga pins for that extra pinch of high fashion.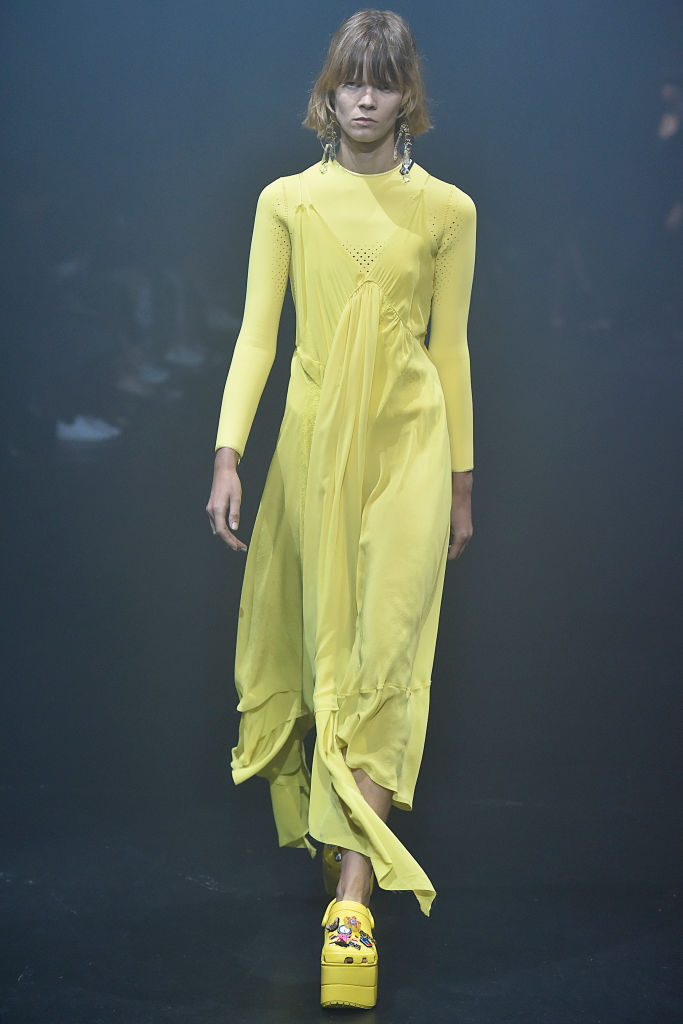 Balenciaga just made Crocs cool, and we're not complaining about it.