The Era of Plastic Surgery Regret Is Here
More celebs are talking about botched cosmetic procedures. Are plastic surgery reversals the new trend?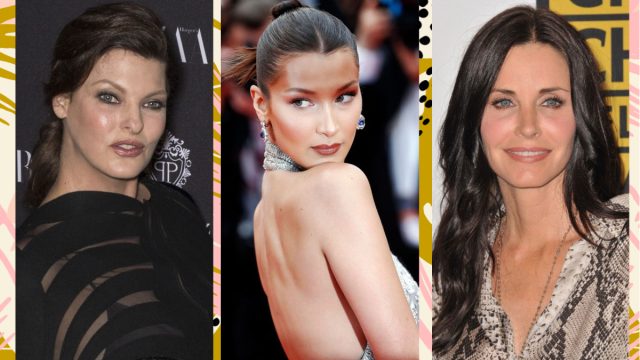 In 2021, plastic surgery was booming. As Covid restrictions eased, more women and men checked into a clinic for a nip, tuck, or injection. It wasn't just a bounce back from pandemic lockdowns either — plastic surgeons, according to the American Society for Plastic Surgeons, reported an "unprecedented demand for cosmetic procedures."
But the years-long plastic surgery trend might just be starting to wane, particularly as celebs fess up to regretting their own procedures. Now, there's a new cosmetic trend seemingly on the rise: plastic surgery reversals. 
RELATED: Kylie Jenner Says Her Getting Plastic Surgery Is a "Big Misconception"
Perhaps, reversals was the inevitable outcome of so much plastic surgery. In 2021, Americans had 365,000 breast augmentations, 242,939 tummy tucks, and 61,387 buttock augmentations, according to the Aesthetic Plastic Surgery Society. For years, plastic surgeons have cited "the Kardashian effect" as motivating women to get cosmetic procedures to emulate the curves that the reality tv sisters — and their lookalikes — flaunted on Instagram. The pandemic also gave rise to the "Zoom effect," with more people scrutinizing their facial structure on video calls, as facial procedures increased: 1,857,339 people got dermal fillers and another 3,651,223 got injectables like Botox in 2021 too. 
But that was all before celebrity plastic surgery regret became an interview trope. In fall of 2021, former supermodel Linda Evangelista claimed that a CoolSculpting procedure left her "brutally disfigured" and living in isolation for five years — she sued the company. In the April 2022 issue of Vogue, Bella Hadid admitted that she wished she kept "the nose of my ancestors" instead of getting a nose job at 14. And earlier this year on the "Gloss Angeles" podcast, Courtney Cox said that getting "too many fillers" were her biggest beauty regret and that she "messed up a lot" before getting them dissolved in 2017. That same month, curvaceous reality TV star Angela "Blac Chyna" White told Access Hollywood she was getting a "make under" by dissolving her fillers and getting her silicone butt injections removed. 
Mocking celebrities for more obvious plastic surgery has been around for awhile (Michael Jackson, among others). But, over the years, more and more major celebrities, like Khloe Kardashian and Melanie Griffith, have come under scrutiny. And there is a new level of consciousness about the dangers, both physical and emotional, with shows like Botched, highlighting plastic-surgery horror shows, going on its 8th season and before-and-after plastic surgery Instagram accounts scrutinizing what kinds of procedures various celebrities have had done. A number of celebrities have taken to social media to either defend or deny plastic surgery procedures. Even icons like Madonna aren't safe from social media shaming. After a 2023 Grammy appearance, fans cracked jokes about the pop singer's "new face." 
While 2021 was the most recent year available for reported plastic surgery data, there were some indicators that the tide may be changing, with more plastic surgery reversals. In 2021, 71,000 women had their implants removed and not replaced, according to the Aesthetic Plastic Surgery Society, which was a 47 percent increase over the previous year. And while plastic surgery has been more widespread, a survey for the American Society for Plastic Surgeons found that many plastic surgeons were reporting "a slowdown in patient demand for elective cosmetic procedures in the second half of 2022." It could be the economic climate or it could be that the exaggerated Instagram look is falling out of fashion. Eventually, what goes up must come down — including the popularity Brazilian butt lifts.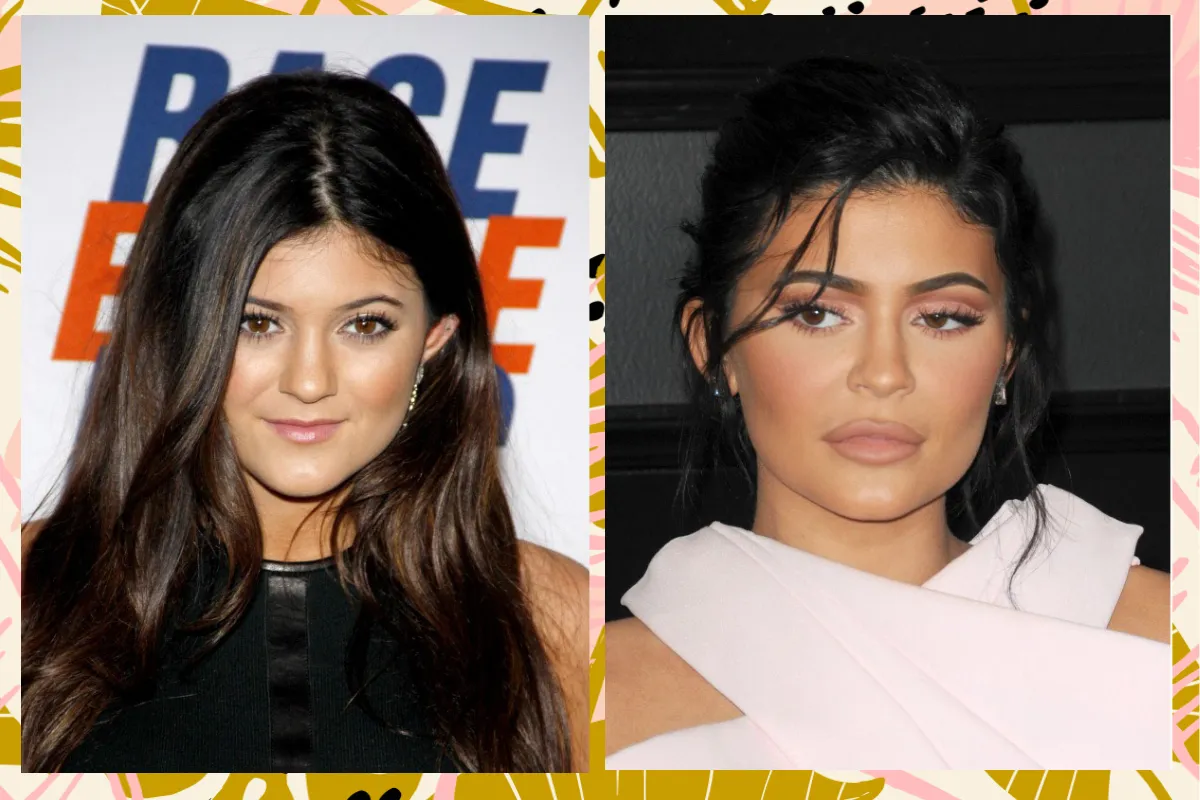 But plastic surgery reversals are still surgery. And sometimes procedures can be more complicated and potentially more painful than the original procedure, says Dr. Farhan Taghizadeh, a board-certified plastic surgeon and owner of Arizona Facial Plastics. Reversing a BBL, for example, can result in uneven or lumpy buttocks, which may require additional liposuction or fat grafting to correct.
There are several medical concerns to consider, depending on the type of surgery that was performed. Infection, excess bleeding, and anesthesia complications are all risks, according to Dr. Taghizadeh.
Noticeable scar tissue is the main risk, he notes, especially if large incisions are needed. In terms of injectables and fillers, he adds that some products are harder to dissolve or remove because they may be engineered to last longer in the face and body.
Dr. Taghizadeh also says that there is a risk of "nerve damage operating on tissue planes that have been previously operated on." A trained professional will ask how many cases of reversals and revisions the patient has already done and assess each patient individually based on their responses. 
The complications don't end with the surgery itself either. After the cosmetic procedure reversal or correction, Dr. Robert Schwarcz, a double-board certified oculofacial plastic surgeon, notes that a doctor should work with a patient on an after-care program. For example, patients wishing to remove eye filler may additionally require an eye lift, followed by recovery and a maintenance plan which takes place at home.
Like Courtney Cox, seemingly more civilians are rethinking facial fillers. Dissolving them is one of the most requested procedures for Dr. Nicole Lee, a board-certified dermatologist based in New York City and fellow of the American Academy of Dermatology. 
Most people get filler dissolved because they are unhappy with how they look immediately, but sometimes beauty standards change and people, who were doing it for years, find they no longer like the look. Dr. Lee has noticed that the "plastic" look seems to be taking a backseat, as some patients are looking for more holistic ways to age.
"Many patients are coming to me unhappy with how their face has changed after years of injectables," she says. "They often feel that their face has a 'pillowy' appearance."
She adds that part of her job is helping patients understand what they want and how to best achieve those results in the safest and "most natural way." 
HelloGiggles offers the most up-to-date information from top experts, new research, and health agencies, but our content is not meant to be a substitute for professional guidance. When it comes to health questions, always consult your healthcare provider directly.
Kat is a born and raised New Yorker exploring the world as she writes, eats, and everything in between.
Read more