The plant-based skin care products I swear by for my sensitive, acne-prone skin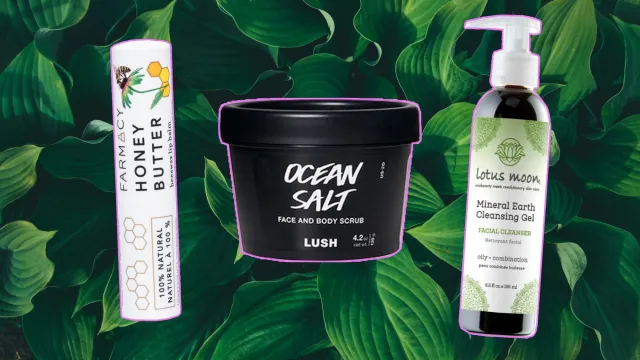 After surviving high school blissfully pimple-free, I developed serious acne at age 27. It was so bad that my boss at the time casually slipped me her dermatologist's phone number because she thought I could "use some help." I did call that derm, then spent a year having chemical peels and using face products that smelled like nail polish remover, but my skin just looked dry, cracked, and old. That's when an aesthetician recommended plant-based skin care to me, and I've never looked back.
In the past five years, I've given dozens of plant-based beauty brands a go, slathering serums, moisturizers, and masks on my visage in hopes of glowing, pimple-free skin. Some products have done wonders, others have been meh, and some have caused me allergic reactions (extremely unpleasant, but to be expected when you have skin as sensitive as mine).
If you're curious about plant-based skin care (and trust my judgment!) keep reading to find out which products I use every day.
Lotus Moon Mineral Earth Cleansing Gel
This was the first plant-based skin care product I really fell for. It leaves my skin squeaky clean—without drying it out—and does a masterful job of reducing my breakouts before they get too wild. Even though it's designed for oily skin, it's gentle on my fairly dry, sensitive skin and doesn't leave me feeling irritated. It also washes away my everyday makeup without any need for makeup remover.
Lush Ocean Salt Face and Body Scrub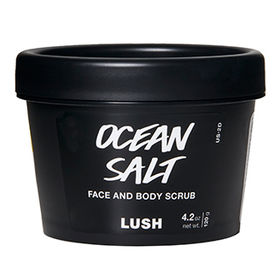 Exfoliating is key for acne-prone skin, but exfoliators can be unbearably irritating when you're sensitive. This sea salt scrub from Lush is gentle, so I keep it in the shower and use it about three times a week. When I have a pimple, I see a noticeable reduction in its size after exfoliating.
Crop Purifying Turmeric Mask
This mask does an unbelievable job at reducing redness (thanks, turmeric!)—and don't worry, it won't leave your skin stained yellow. It's super gentle, easy to apply with the handy spatula, and takes down inflammation in just 15 minutes.
Lotus Moon Vitamin B Hydrating Gel
This moisturizer is light, hydrating, and smells incredible (it's packed with essential oils so it smells of things like rosewood and ylang-ylang). It has a gel consistency and goes on evenly, too, and never makes me feel like my skin is sweaty and suffocated, even on L.A.'s hottest days. It's also formulated to balance out acne-prone skin, reducing sebum production, and unclogging pores.
Burt's Bees Natural Acne Solutions Clarifying Toner
I love Lotus Moon's Tonic Active, which contains 3% salicylic acid (rare for a toner), but the company was sold out for a while so I picked up this cheap Burt's Bees toner from CVS and was thrilled with the results. It keeps my breakouts at bay and helps my skin feel clean but not tight, and I get the satisfaction of seeing those last flecks of dirt swiped off my face by a soaked cotton round. Don't get me wrong—Lotus Moon's Tonic Active is amazing, but I'm a budget kween so I'm happy to pay 1/3 of the price for double the product.
Youth to the People Superfood Cleanser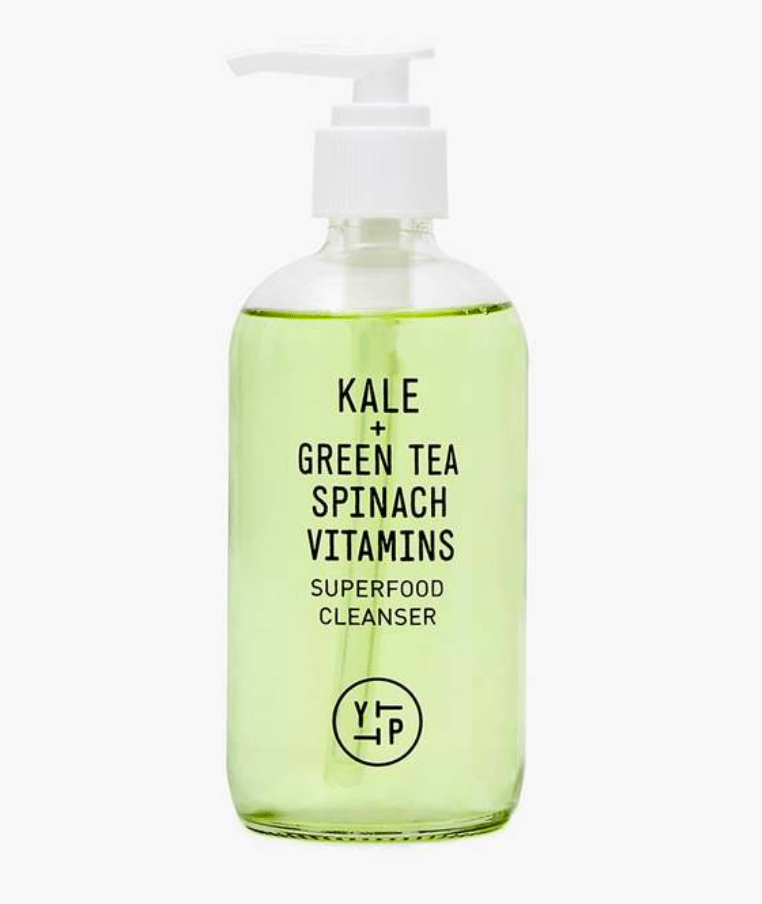 I tried this product for the first time during testing for our Beauty Crush Awards this year, and even though it didn't win a prize, I'm addicted to it (I keep this cleanser on my counter and my Lotus Moon face wash in the shower). It does a super thorough job cleaning my skin—there's absolutely nothing left on my face when I'm done cleansing—but it also leaves me hydrated and glowy. It's a win all around.
Mad Hippie Facial SPF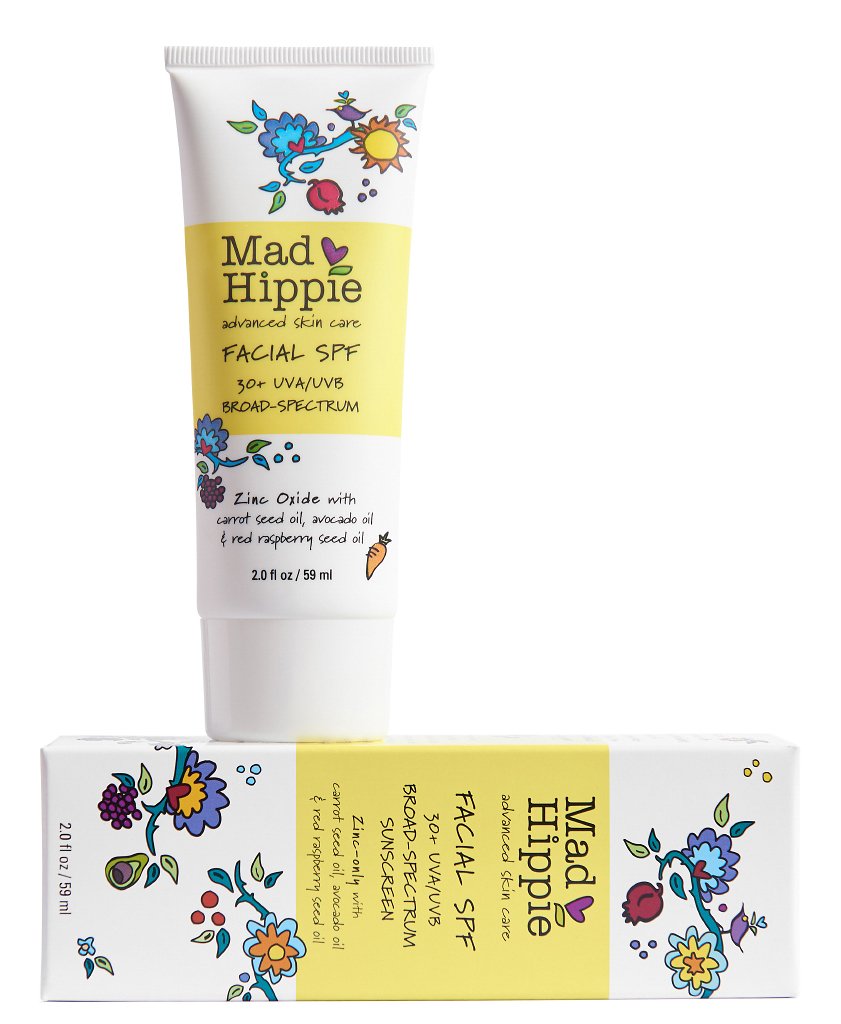 I confess that I'm horrible about applying sunscreen. I live in Los Angeles and I walk around outside every day, but most days I forget to apply SPF (I've got a lot of other skin care issues on my mind!). But this product is so light and non-greasy, it actually makes me want to wear sunscreen on my face—so it gets top marks in my book. Oh, and my coworker Rachel Sanoff also swears by Mad Hippie's exfoliating serum, and I can confirm that her beautiful face was glowing after a week or two of using this product. We're fans of this brand.
Farmacy Honey Butter Lip Balm
I would like to start by revealing that I actually swear by Trader Joe's Virtuoso Spearmint Lip Balm (which costs a couple of dollars for a three-pack in stores), but Farmacy's luscious Honey Butter balm is my bedtime staple. It smells like breakfast on a Sunday morning, and I wake up every morning with soft lips and zero gunky-feeling. Plus, this lip balm won a Beauty Crush Award this year, so you know it's a goodie.
Cannabliss Revitalizing Face Serum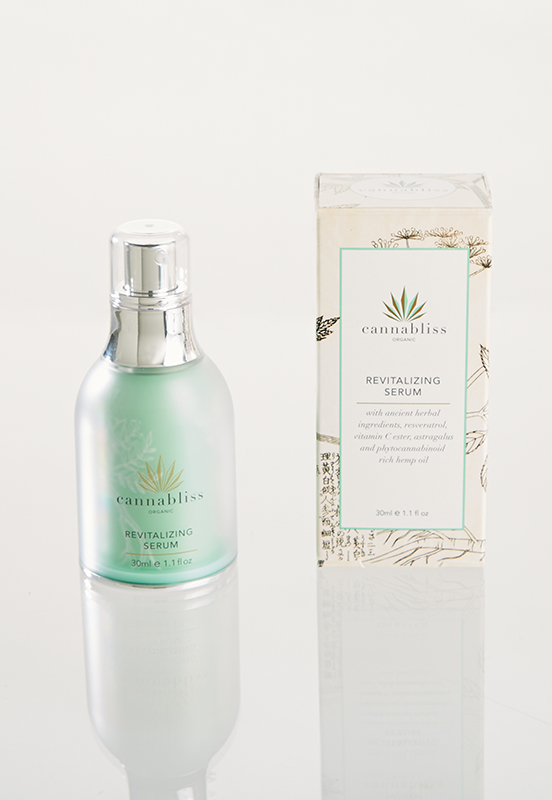 Facts: this serum costs a fortune. But it actually makes my moisturizer more effective, doesn't irritate my skin, has evened my skin's texture, and gives me a Gabrielle Union-level glow. So sometimes I have to treat myself.
Bāsd Body Lotion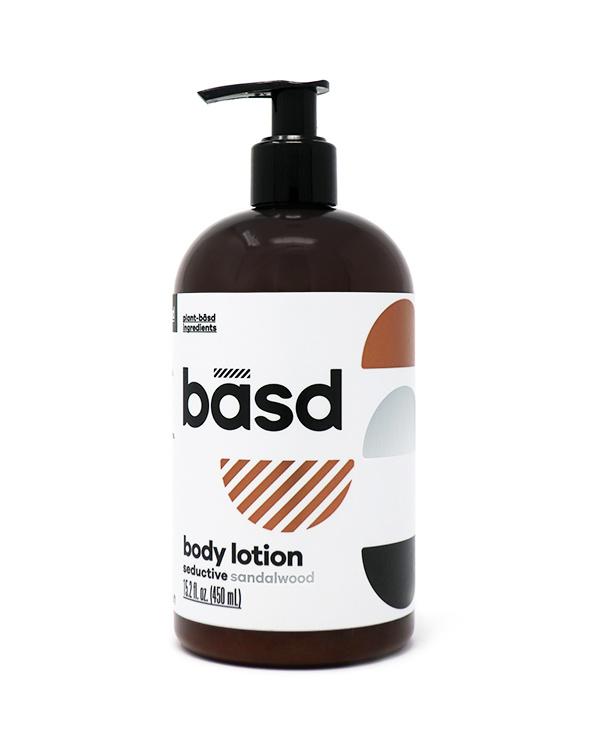 This is the best body lotion I've ever used, hands down. It has nothing to do with acne, of course, but it's ridiculously moisturizing, smells like your most delicious dream come to life, prevents all the itching and scratching I experience with other moisturizers, and it's Canadian (which makes this expat very happy).