The founder of Planned Parenthood is getting a biopic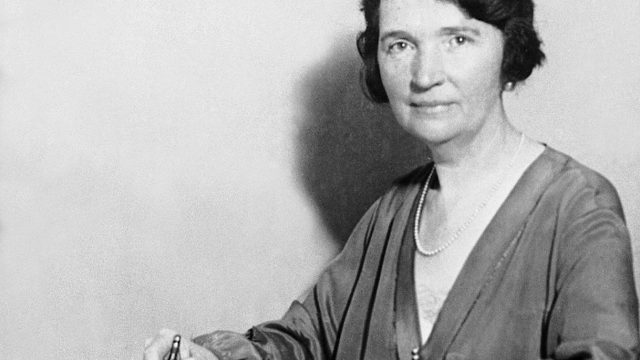 It seems only right that Margaret Sanger finally have her fascinating life story told through a groundbreaking biopic. Earlier this year, author Ellen Feldman released Sanger's story in a new book, Terrible Virtue.
The founder of Planned Parenthood revolutionized access to birth control. Plus, she pretty much changed the culture's entire vocabulary about family planning and women's rights. She was a total badass who the world deserves to know more about.
It's worth noting that one of the producers, Ciarrocchi, is the producing partner of Jennifer Lawrence.
Ciarrocchi has worked with JLaw on The Hunger Games, Silver Linings Playbook, and American Hustle. She and Jennifer are currently coproducing Zelda (which Jennifer will star in), a project about F. Scott Fitzgerald's fascinating wife. Needless to say, they are both big fans of stories that follow powerful women.
Sanger changed the landscape of modern sexual education and women's access to basic birth control methods.
Her story is a seriously inspiring one.
And the excellent book Feldman wrote will provide an awesome foundation for this upcoming biopic.
As Harper Collins describes on their website, "Trained as a nurse, she fought for social justice beside labor organizers, anarchists, socialists, and other progressives, eventually channeling her energy to one singular cause: legalizing contraception."
In short, she was a total total #girlboss long before the term "girlboss" (or hashtags) even existed.
Since the rights are just now being acquired to the story, it will be a long while before this biopic is made into a reality. But we have no doubt Sanger's story is in very good hands. And we are really excited to (eventually) see it brought to life.