This glorious "pizzadilla" recipe will help you cook the ultimate comfort food today
Self-care can come in a variety of forms — face masks, bubble baths, and everything in between. No matter what form it comes in, self-care is important. And after the results of last night's presidential election, self-care is absolutely vital.  And we'd like to take a moment to be lighthearted and discuss an incredible comfort food innovation.
This new pizzadilla recipe may be the most delicious form of self-care you can indulge in, especially if you're feeling extra low in spirits today.
So, what exactly is a pizzadilla, you ask? According to Delish, it's a mix of Mexican and Italian food — both a pizza and a quesadilla. Officially, Delish describes it as "a tortilla filled with pizza sauce, pepperoni, and cheese, and cooked up in a skillet, quesadilla-style."
https://www.youtube.com/watch?v=gdcyWGIBq8k?feature=oembed
To make it even better, you can top your pizzadilla with cheese, sauce, and pepperoni. Sounds delicious, right? If you need even more convincing that this is the best thing to ever happen to pizza and quesadilla enthusiasts, check out this above video describing exactly how great it can be.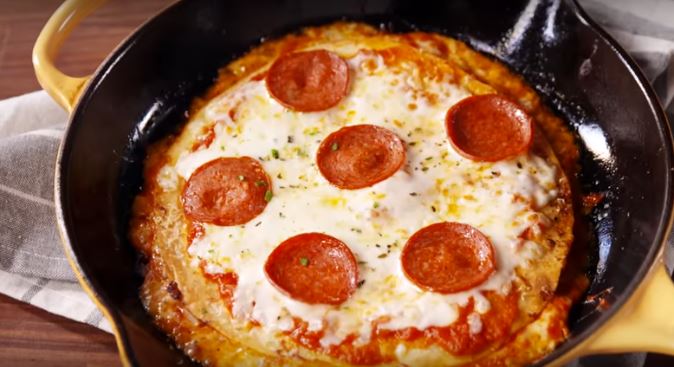 Are you ready to try the pizzadilla?