There is now a pizza hairstyle, if unicorns just aren't your thing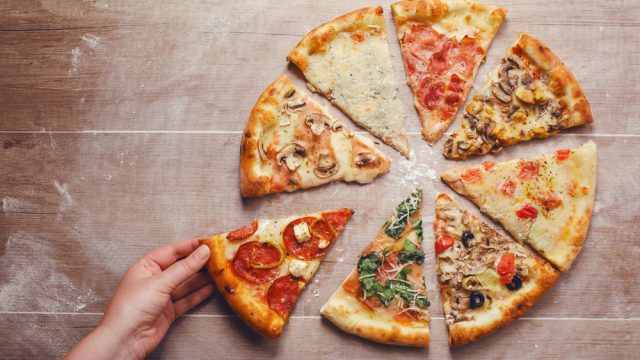 If the unicorn hairstyle wasn't your thing, there is a new hair trend for you to try. Especially if you love the buzz cut. We now proudly introduce the pizza hairstyle – the perfect accessory for your undercut. In Winnipeg, Canada Kelly Woodford owns a hair salon that is known for its unique hairstyles. Woodford had a dash of inspiration, and asked stylist friend Jasmine Meadows-Birch if she could create the pizza design on her friend's hair.
Woodford buzzed the bottom layers of Meadows-Birch's hair into a pizza-like triangle. She then "painted" the toppings and crust using hair dye. She made pepperoni-colored circles, reddish-brown crust, and even greenish spots reminiscent of peppers.
The finished product was both delicious and creative!
Woodford is extremely creative when it comes to transforming hair. Her Instagram shows off dozens of color hair styles. She draws inspiration from everything from rainbows to pastels to lava! Woodford has created a food style out of hair before. She previously created a client's hair into the infamous Unicorn Frappuccino.
Honestly, her finished products leave us feeling hungry for more.
It's fun to change up your hair. Hair grows, and nothing is forever. "If you change up your undercut all the time, then it's not too permanent," Woodford told HuffPost.
The delicious hair possibilities are endless.
Whats cool about this undercut hairstyle is that you can hide it or show it off whenever you want. If your hair is down, no pizza. If it's up you get to show off your delicious style! It's versatile and yummy.
We're sure there are other foods you can show off with your buzz cut if pizza isn't your thing. Maybe ice cream, french fries, or even coffee. The choice is yours.