A pizza-themed eyeshadow palette exists, and what a time to be alive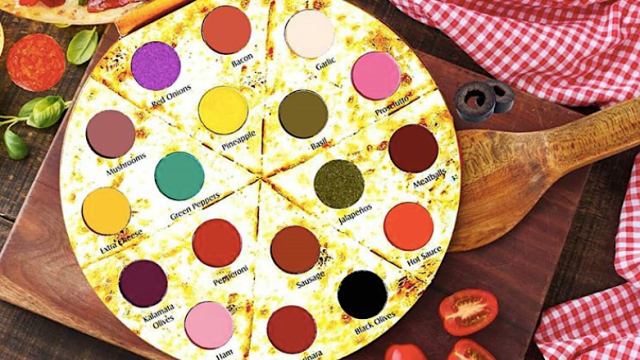 In 2016, beauty lovers and pizza fans alike had their minds blown by the existence of a pizza-themed highlighter. Created by a makeup vlogger who decided to get crafty when her compact broke, the DIY highlighter immediately viral, with everyone and their mamas wishing it were something they could actually purchase. If you are a pizza lover who wishes they could get their hands on any kind of pizza-themed makeup, get ready to clutch your pearls (or hold a slice of pepperoni close to your chest) in wonder: Cosmetics company Glamlite is coming out with a pizza-themed eyeshadow palette.
The eyeshadow palette, which is shaped just like a pizza, includes a whopping 18 shades in a variety of colors.
There are pinks, oranges, and even a bright green shade. The best part? They're all named after pizza toppings. The brown hue is Mushroom, pink is Ham, red is Marinara, a glittery green is Jalapeno, and black is Black Olives. Pineapple on pizza haters, kindly back off. There is also a yellow shadow dedicated to the controversial pizza topping.
Glamlite's founder, Gisselle Hernandez, has always had an affinity for pizza since being raised in Brooklyn, where some of the world's best pizza can be found. According to a press release, Hernandez decided to create the pizza palette a year ago, after being inspired to combine her two greatest passions—pizza and makeup.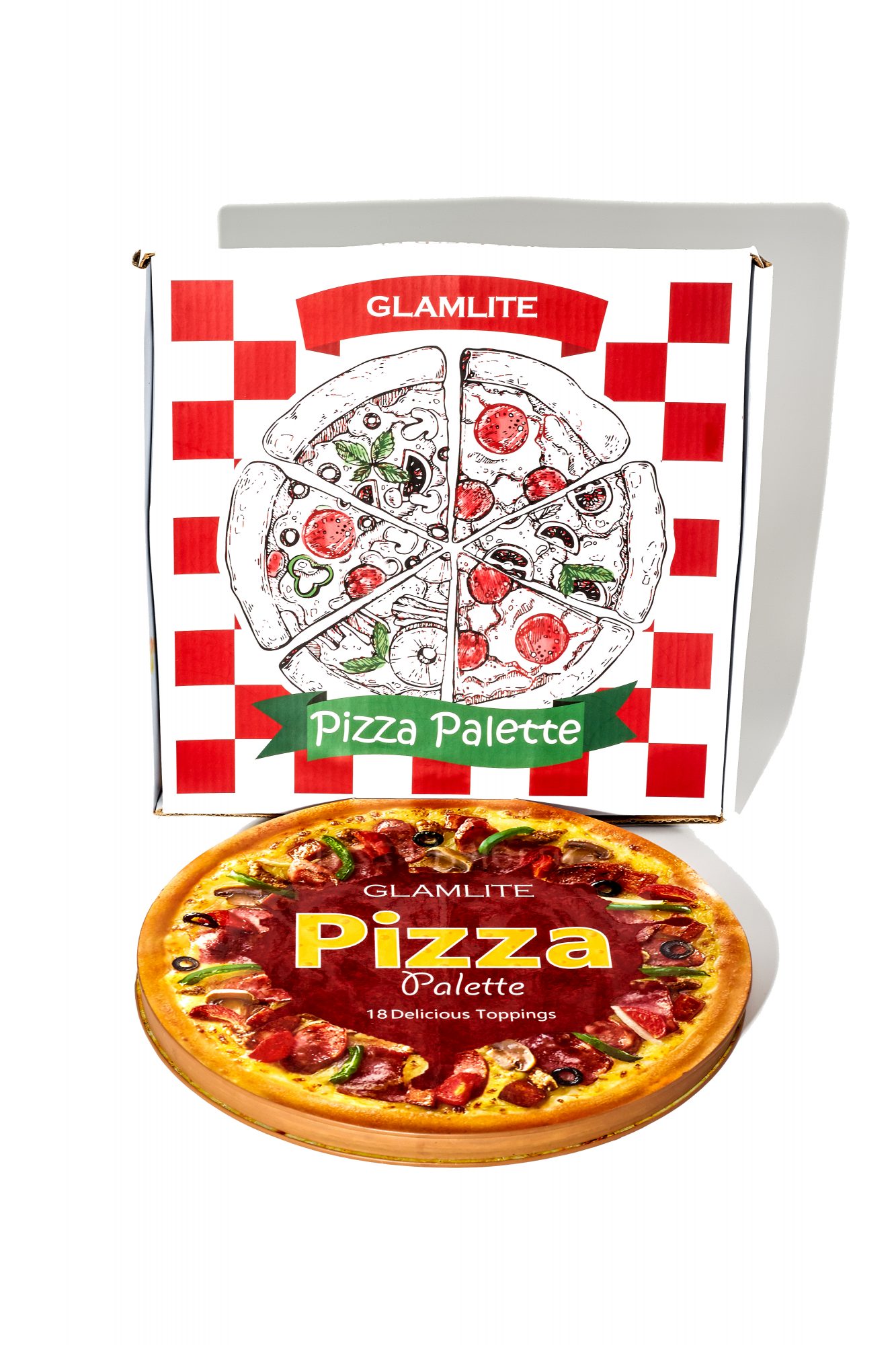 In a press release sent to HelloGiggles, Hernandez said:
"I've always had a passion for makeup but have always felt out of place in an industry that frequently focuses on perfection. The pizza palette is my way of saying I am free, I am no longer scared to be myself. Sitting in a pizza theme room, decked out in pizza wear while shooting the world's first pizza-inspired makeup palette was the most liberating experience of my life. For the first time in my life, I no longer cared what people thought about me because being my true self is more important than anything!"
Glamlite's Pizza Palette goes on sale December 12th at 8 a.m. PST.
The palette costs $40 and will be sold on Glamlite.com. Make sure to set your alarms for December 12th, because this is one palette you won't want to have FOMO for.