Pizza bouquets and boutonnieres are now a thing, and suddenly white wedding dresses seem dangerous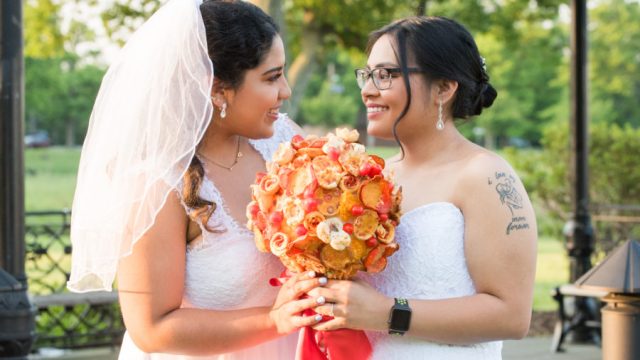 Wedding season is officially in full swing, which means couples everywhere are in the final stages of planning what some consider to be the most romantic day of their lives. But before you soon-to-be-wedded lovebirds put the final seal of approval on your wedding plans, we'd like to turn your attention to something that could add a bit of unexpected pizzaz to your ceremony. It's called the "pizza bouquet," and, yes, it's exactly what it sounds like.
Also available in boutonniere form, the pizza bouquet is a creation from pizza brand Villa Italian Kitchen. Each bouquet and boutonniere features delicate and cheesy pizza flowers handcrafted by New York City food stylist Jessie Bearden.
According to a press release, each saucy snapdragon and dairy-loaded daisy is made with fresh dough, whole milk mozzarella, California tomatoes, and "zesty pepperoni." Sounds like our kind of pie! Uh — we mean, bouquet.
"We are so excited to kick-off wedding season with the launch of the world's first pizza bouquet and boutonniere," Mimi Wunderlich, director of communications and digital marketing for Villa Italian Kitchen said. "These delicious floral accessories are perfect for pizza-loving couples looking to spice up their wedding with one-of-a-kind designs."
Sure, you'll have to carry the pizza bouquet a good arm's-length away to protect your wedding whites — but that's the price to be paid for a gourmet bouquet.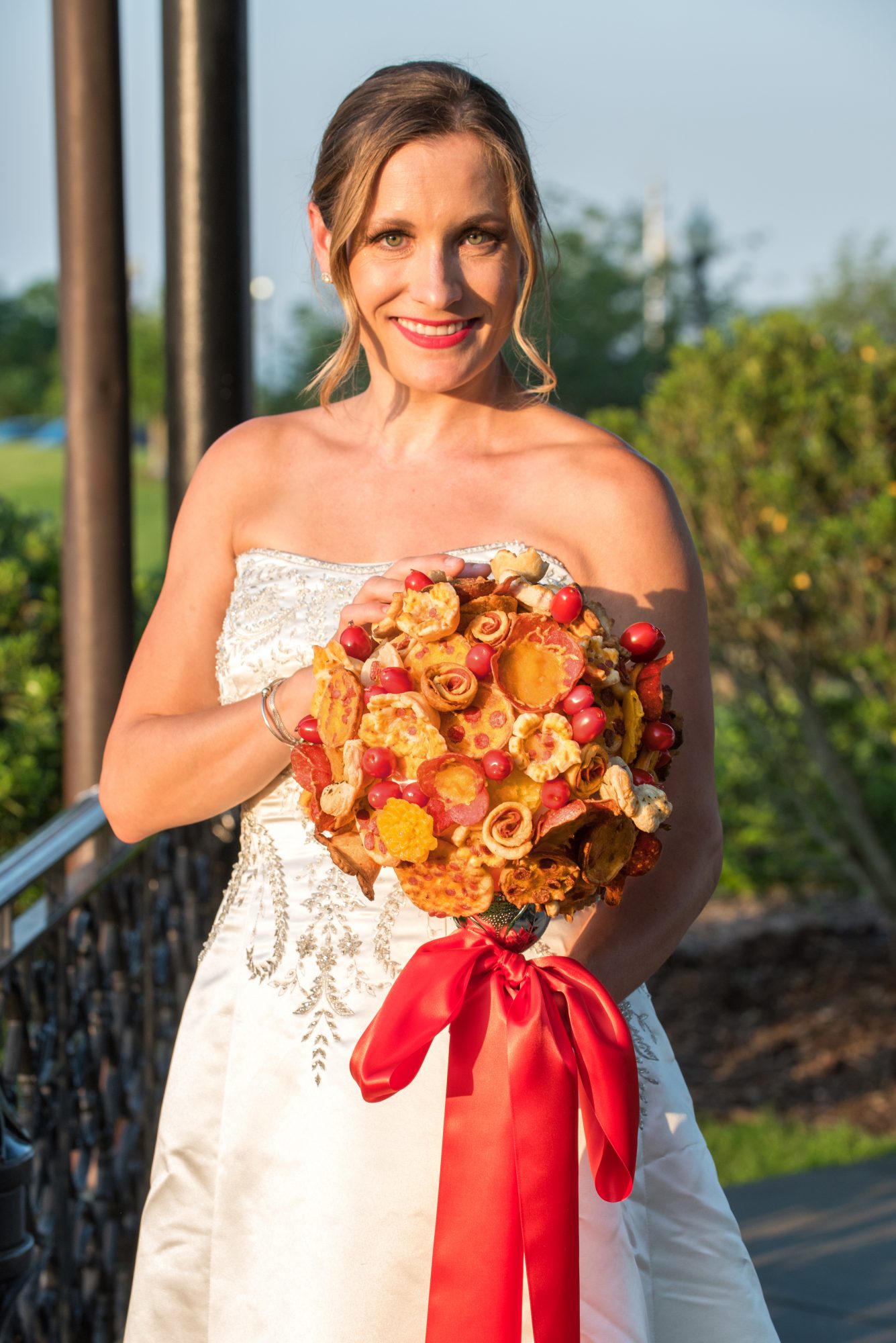 If you and your pizza-loving sweetheart are down to say "pie do," Villa Italian Kitchen is hosting a giveaway for lucky fans to win a set of pizza bouquets or pizza boutonnieres.
To enter, you must first have a summer 2018 wedding planned. Then, submit the needed information over on Villa Italian Kitchen's website before June 15th.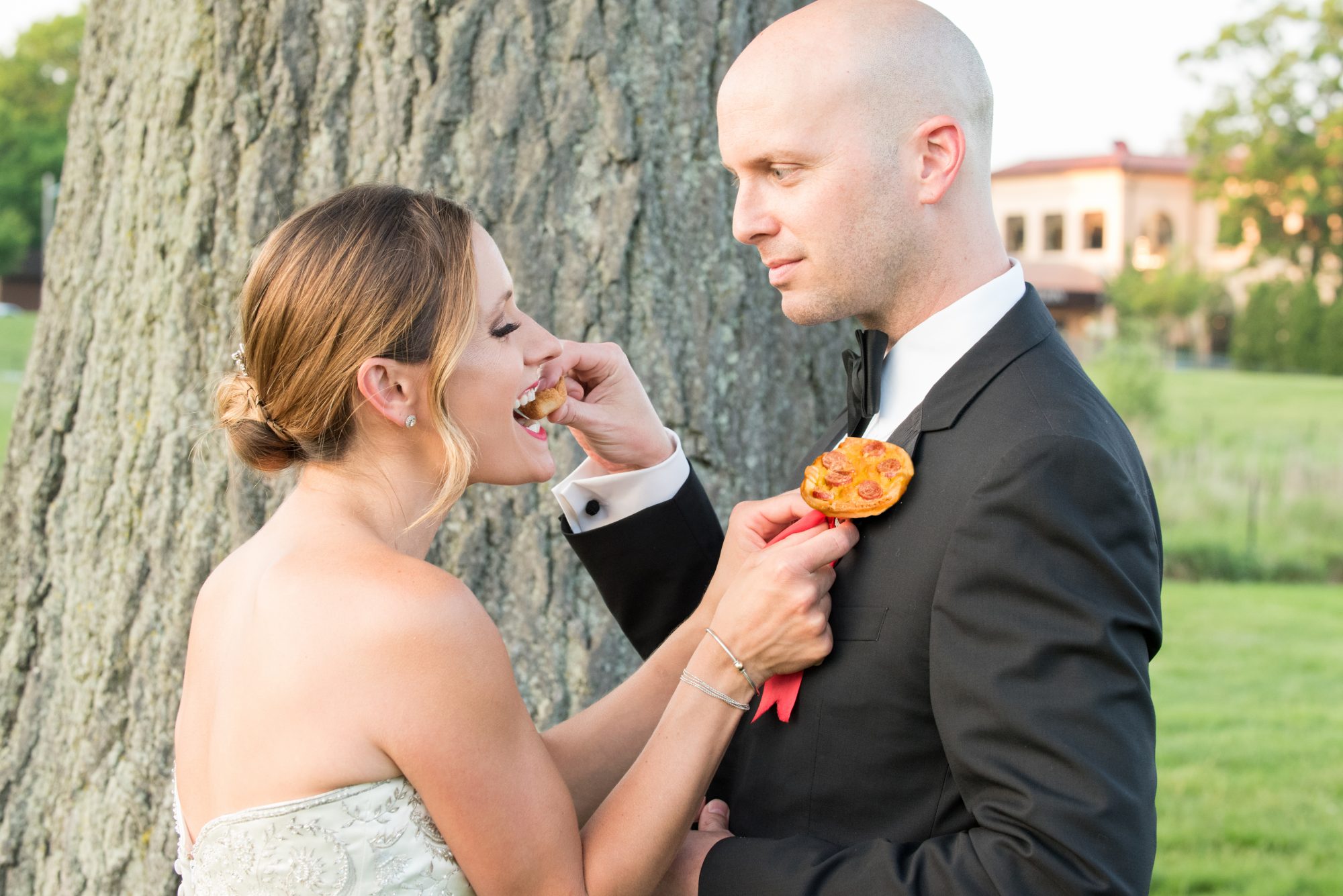 Is the pizza bouquet one of the weirdest wedding trends we've ever seen? Perhaps. Would we personally carry a pizza bouquet down the aisle? Maybe — although knowing us and our snack habits, it wouldn't make it to the altar.