"Pitch Perfect 3" has a totally unexpected cameo, and even the cast thought it was random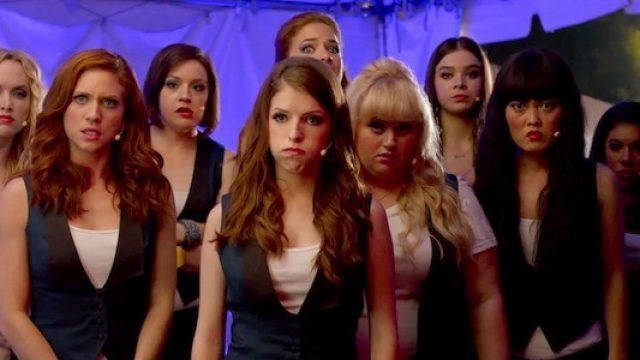 *WARNING: SPOILERS AHEAD!*
Pop culture aficionados will know it's hard to go a day without hearing the name DJ Khaled these days. He's involved in a ton of projects at the moment, and Khaled even has a cameo in Pitch Perfect 3.According to one of the film's stars, Brittany Snow, even the cast found his involvement delightfully unexpected.
In an interview with Bustle, Snow said, "It's just so random. I'm not sure if he's ever seen a Pitch Perfect movie, but I think that's why it's really great."
Khaled apparently plays a semi-exaggerated version of himself, running the contest that the Bellas reunite for. Also according to Bustle, fictionalized Khaled is supposedly on the hunt for an opening act for his tour.
Snow noted that Khaled's role was initially supposed to be more of a cameo but gradually got bigger and bigger. As Khaled noted in a recent Instagram caption, his role became "MAJOR."
"It's funny because he was supposed to be a little part of the movie and his presence is obviously very big," Snow told Bustle. She also noted that the cast and crew weren't sure if Khaled could commit. "He showed up like three days late — we didn't know if he was even gonna make it. He came by a vehicle, like, he didn't fly — all these different things that were just so perfect, because you just didn't know what was gonna happen with him."
Snow also said that he pretty much improvised all his line. "It really works," Snow said, "he's just doing him."
Okay, we're officially intrigued, and this gives us yet another reason to be psyched for this movie. Pitch Perfect 3 opens in theaters December 22nd, and — needless to say — we can't wait.