The next "Pirates of the Caribbean" movie is going to feature GHOST SHARKS, is suddenly our favorite "Pirates" movie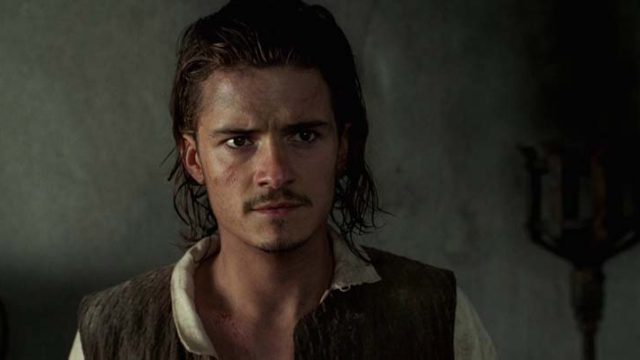 If you thought you were excited for the upcoming Pirates of the Caribbean movie, Dead Men Tell No Tales, well then my friends, take a seat. Let's parlay for a bit, because there's a new poster for the movie, and it features many familiar pirate faces. We've got Jack Sparrow and we've got Captain Barbosa. Jack the Monkey is even here, and there's a ghost ship way in the background!  However, that's not the most important part of this image:
The Dead Men Tell No Tales poster features ghosts sharks. Ghost. Sharks.
GHOST SHARKS.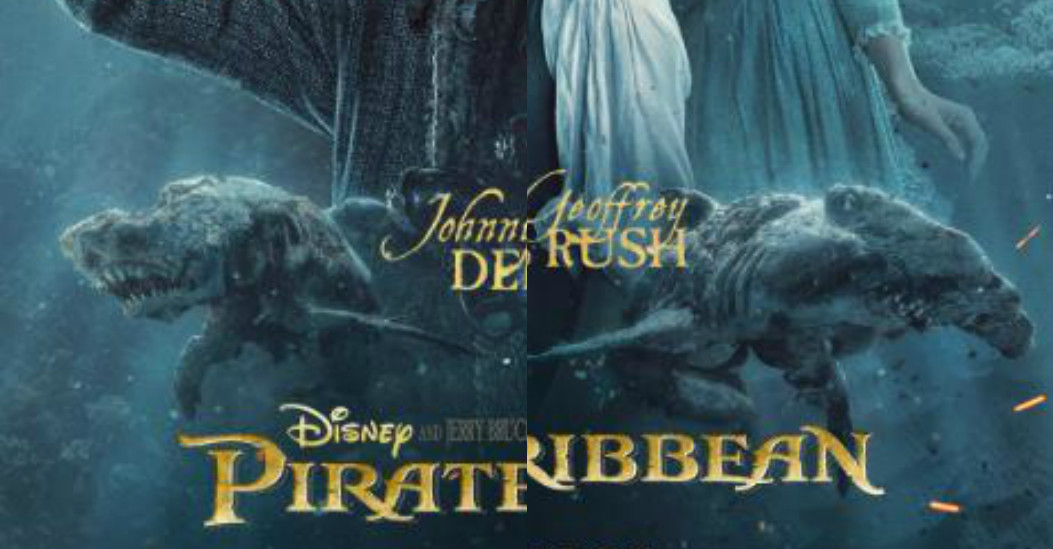 AMC Theaters actually has a much better look at them, and they are gloriously terrifying: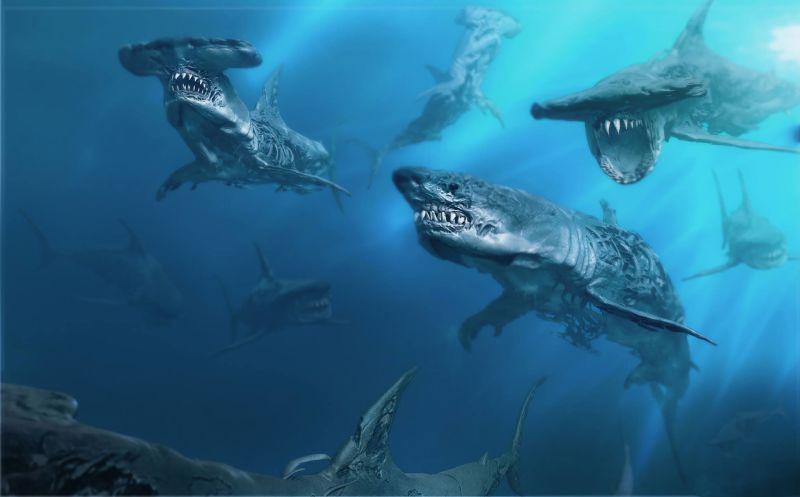 If you were wondering how the next Pirates would ever be able to top the prior four, it just did. Why not take some sharks and turn them into ghosts to swim through the seven seas? Honestly, someone should have thought of this early. This is exactly what the Pirates movies have been missing all along.
Ahead of a brand new trailer (dropping tomorrow!) Disney has revealed the latest poster for the movie, and while Captain Jack is front and center, we're just really focused on these ghost sharks. So many follow up questions, like how exactly does a shark become undead, and in what oceans are we mostly likely to find a ghost shark? Asking for a friend who doesn't want to be scared to go back in the water.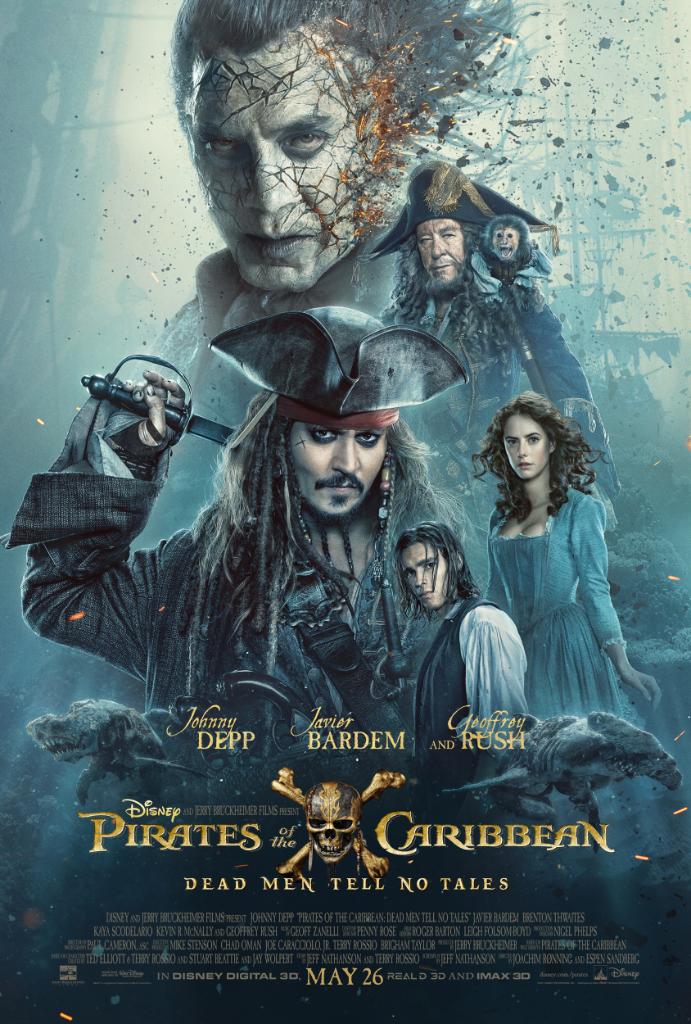 These ghost sharks were actually in the last teaser for Pirates, but we completely missed them because we were so busy freaking out about Will Turner, naturally.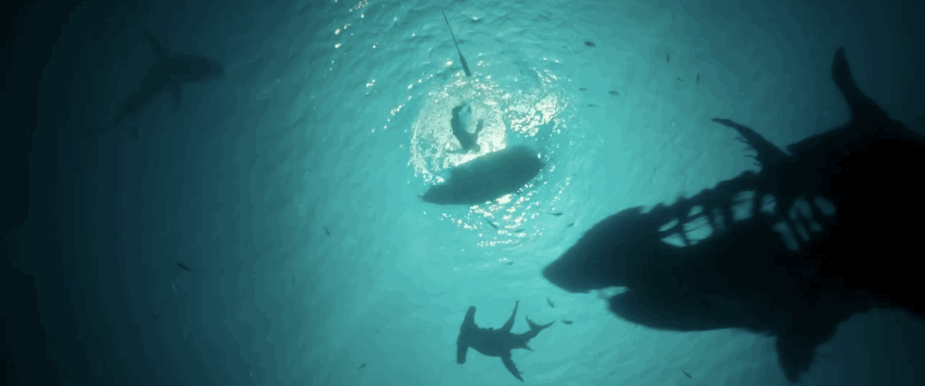 Pirates of the Caribbean: Dead Men Tell No Tails sails into theaters on May 26th. Sea you, and all the ghost sharks, there!