Pippa Middleton's new brother-in-law is a reality TV scoundrel, and here's everything you need to know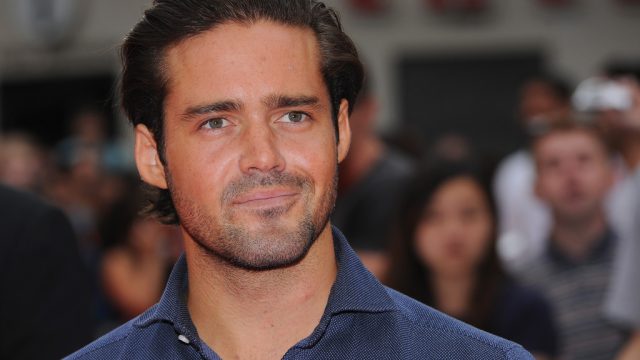 It's no secret that when you marry your "person," you also marry their family (sort of). And today, Pippa Middleton got herself a new brother-in-law when she said "I do" to longtime love James Matthews. The couple exchanged vows in a private ceremony at St. Mark's Church in Englefield, England surrounded by family and friends on Saturday morning, and while most stayed focused on the dashing pair, some couldn't help but wonder what best man Spencer Matthews might have up his sleeve.
Earlier this month, the younger Middleton sister reportedly issued a stern warning to Spencer, advising him to "play it cool" on her big day. Apparently, he's known for pulling major pranks on big brother James. But besides being a prankster, who is Spencer Matthews? We've got everything you need to know right here.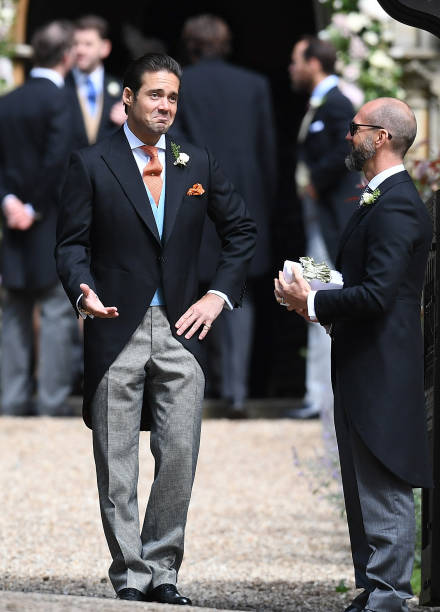 Back in 2011, Spencer joined the cast of the British reality TV show Made in Chelsea — it's kind of like the U.K. version of The Hills. He also had his own season of The Bachelor, and appeared on I'm a Celebrity…Get Me Out of Here! He didn't make it far on I'm a Celebrity, though — he left the show soon after admitting to a steroid addiction, and then was left off the next season of Made in Chelsea.
https://www.youtube.com/watch?v=SRZOlHjG-Xc?feature=oembed
The 27-year-old lothario has also been linked to many women, and has earned himself quite the reputation; we'd go as far as labeling him a little bit of a scoundrel.
Girlfriends past include Stephanie Pratt from The Hills, who even made a few appearances on Made in Chelsea.
https://www.youtube.com/watch?v=BzkQ-xY8Loc?start=142&feature=oembed
It's possible the former bad boy might be trying to turn over a new leaf though, since he's now dating model Vogue Williams — and the two look really cozy.
Spencer is also in quite the serious bromance with Pippa and Kate's brother, James.
Spencer might definitely be the most interesting royal relative. We're just hoping he doesn't cause too much trouble at Pippa and James' wedding reception.