Pippa Middleton wore the exact shade of green we want to wear this summer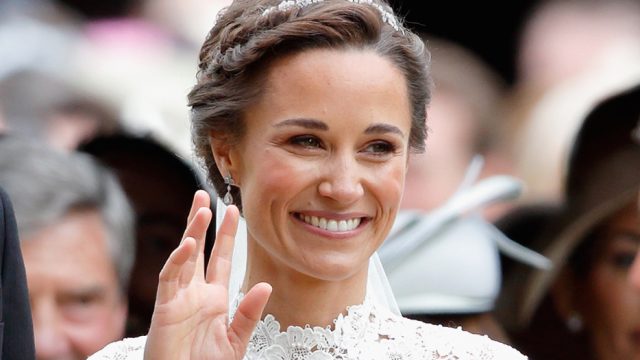 Green is one of those colors we love but are always a little hesitant to wear. While we appreciate the shade, we worry we'll look like we're heading to a belated Saint Patrick's Day party if we go too green. Sticking to deep, forest green has always been in our fashion arsenal, and now we have another shade to add to it: mint green — courtesy of Pippa Middleton, who stepped out in the shade we want to wear all summer long.
Ultimately, this is the perfect shade of green for anyone who's anxious about wearing their nature brights.
https://www.instagram.com/p/BWYrJWVFjCj
Pippa wore the Tephi London dress to Wimbledon. With its spaghetti straps, off-the-shoulder sleeves, and v-neck, this dress is elegant but not the least bit boring. The color adds a level of playfulness, showing us how to balance our sweet and spicy sides like a pro. And even if you're not wearing this dress to a tennis tournament, you can still add some statement sandals and hit the town in a similar style.
The best part about Pippa's green is that it doesn't even really feel like a green.
It feels like an updated version of Millennial pink, there to pair with all your whites, blacks,, and denim with ease. We'd love to wear this color in a crop top with dark wash jeans and a blackberry lip. But maybe you'd rather wear this shade like Pippa, complete with espadrilles and a peach lip. However you wear it, you're sure to feel the summer vibes with this hue, or at least a little like ice cream. Read on to shop our favorite ways to wear this shade of green.
Lulus "Dress Rehearsal Mint Green Skater Dress"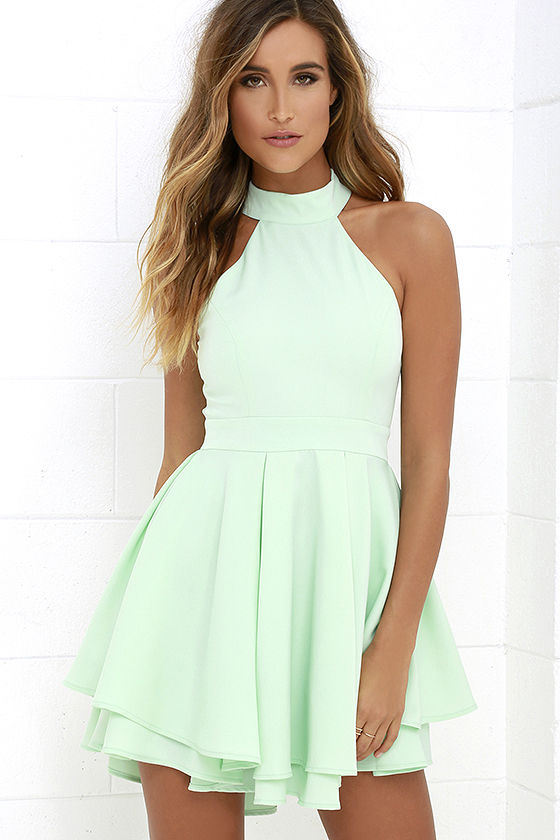 Buy here for $59. 
Lulus Free People "Cascade Mint Blue Tank Top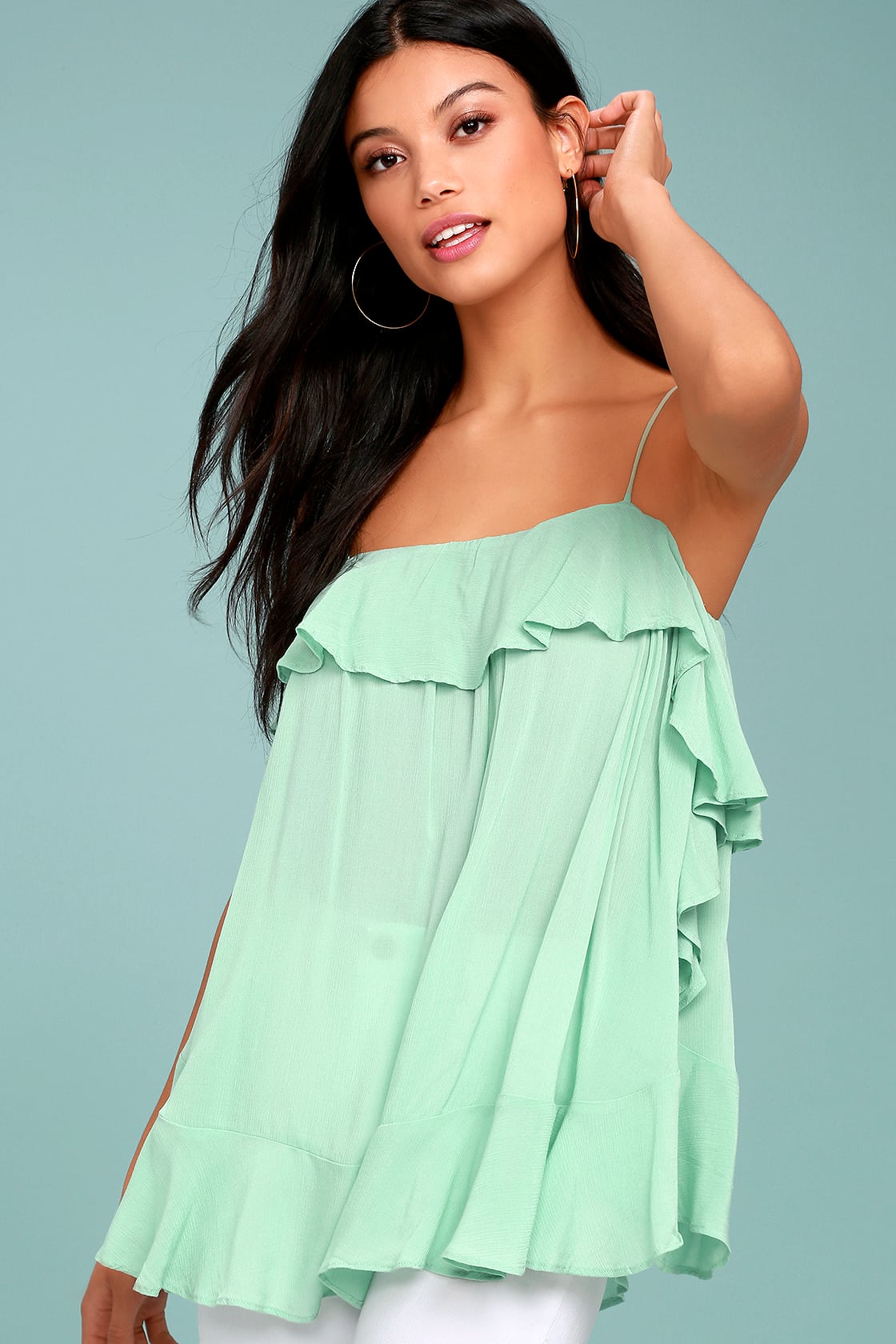 Buy here for $58. 
ModCloth "Careerist and Dearest Long Sleeve Top in Rhino"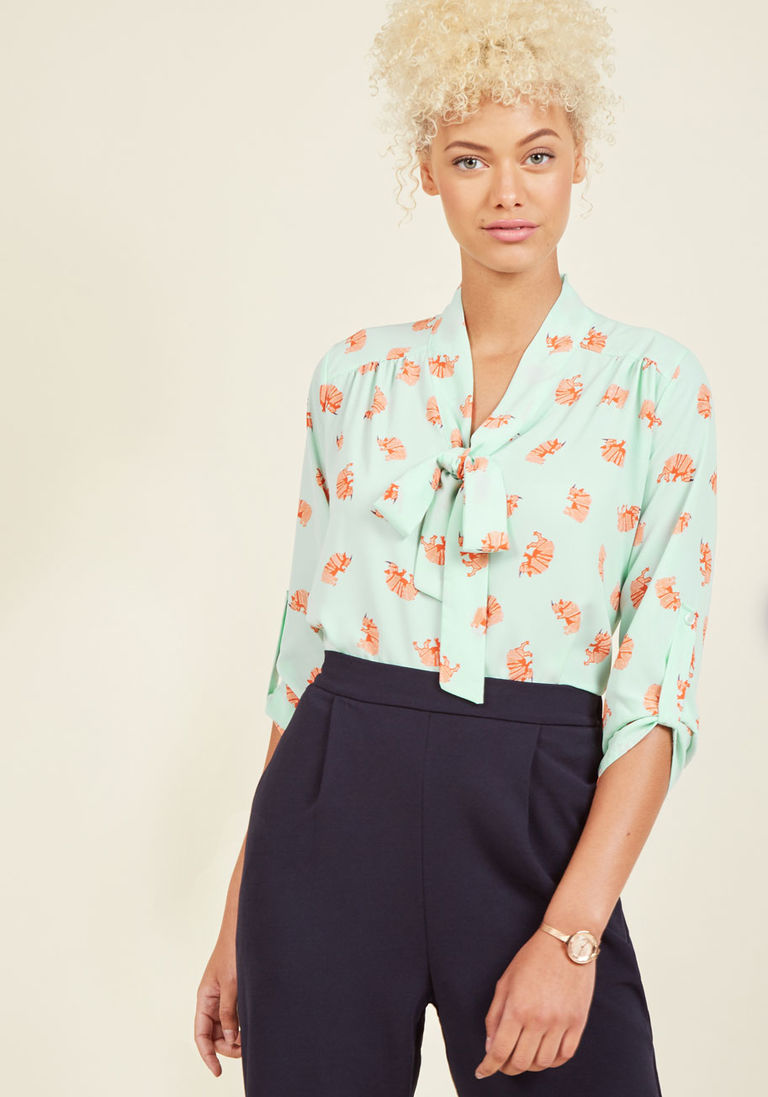 Buy here for $49.99. 
We are (mint) green with envy.