Pippa Middleton wore three different outfits to Wimbledon, and we can't decide which one we want to wear most
One of the most fun activities in this world is poring over magazine spreads and picking out the clothes you would wear, if in some alternate universe, you were a rich and famous celebrity like Pippa Middleton. It feels sort of like paper dolls, where you can compile an imaginary glamorous wardrobe you'd wear to events like the Oscars.
This time, we get to play pretend with Pippa Middleton's stylish ensembles. She wore three killer outfits to this year's Wimbledon, and now we can decide for ourselves which one we'd most like to wear.
Let's take a look at our contenders, shall we?
First up is a flouncy pink number from Self Portrait.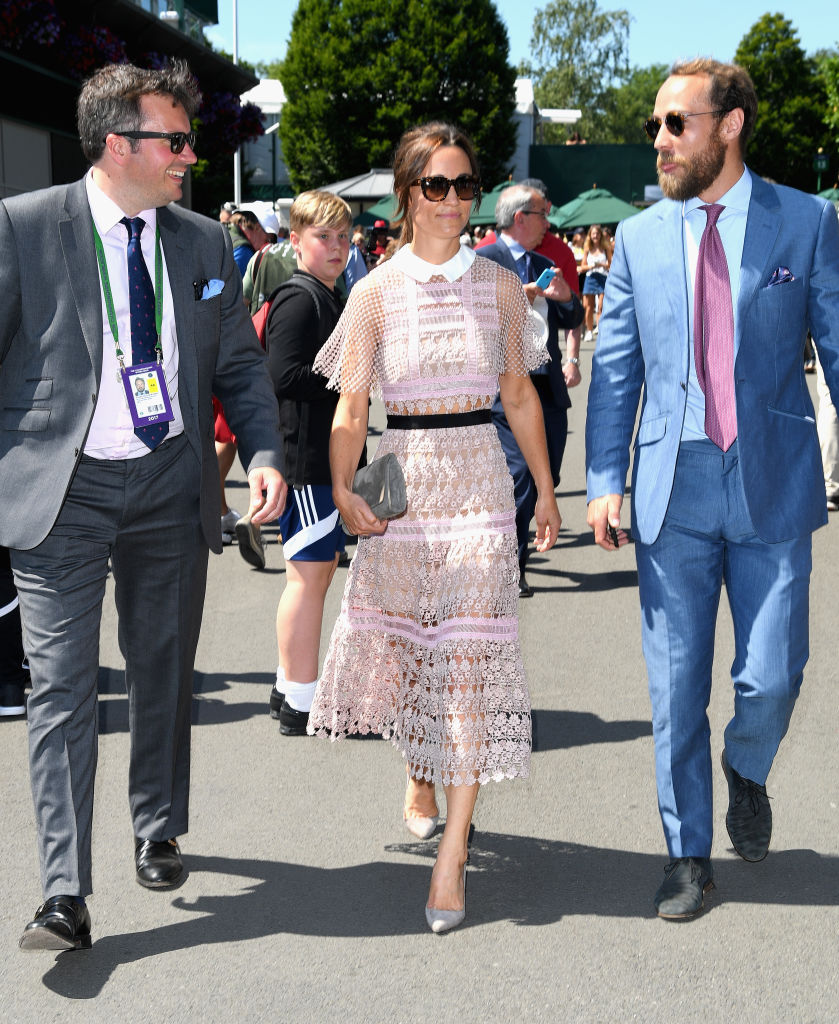 This very Blair Waldorf dress has everything: a crisp collar, mesh shoulders, and tiered sheer panels that make Pippa look like a gorgeous frosted cake. It's also covered in a lacy floral pattern that will remind you of delicate doilies. The mesh and lace make for a cool summer pick with more coverage than your average sundress. If you have money to burn, you can buy it for $615.
Next is a mint green off-the-shoulder dress from Tephi.
Here's a front view.
And the side view.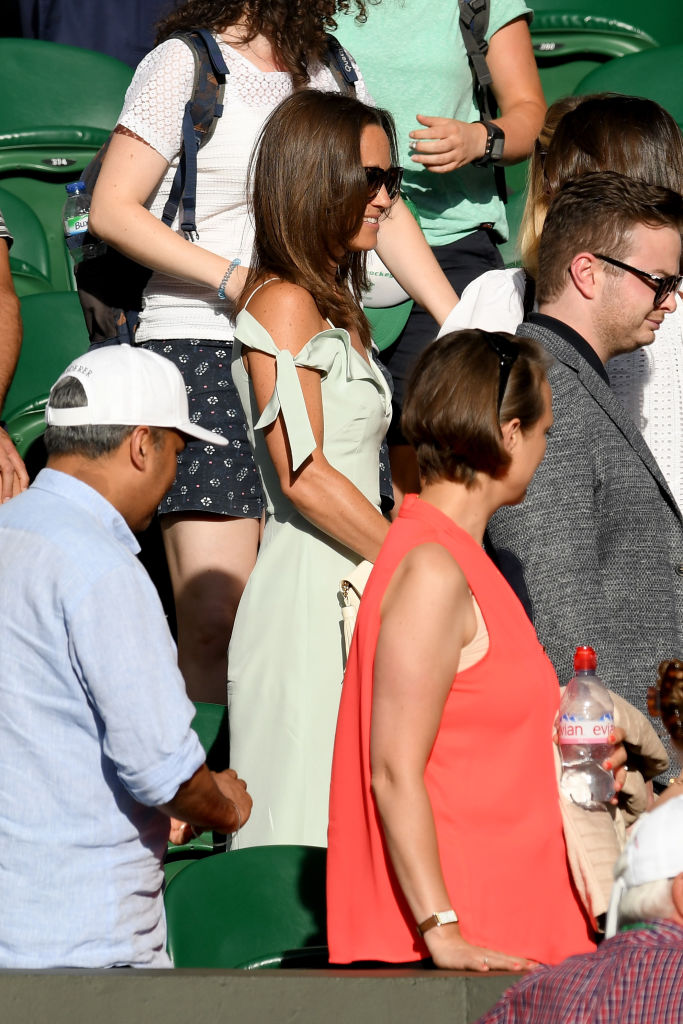 Tephi's spaghetti strap dress brings the off-the-shoulder trend to a new level. We adore the ribbony ties on the sleeves. She accessorizes with just a small clutch, watch, and sunglasses. This elegant pick would be so prime for a wedding. You can spend your hard-earned monies on this dress for $496.
Finally, we have her most casual ensemble, an ivory crepe dress from Etoile Isabel Marant.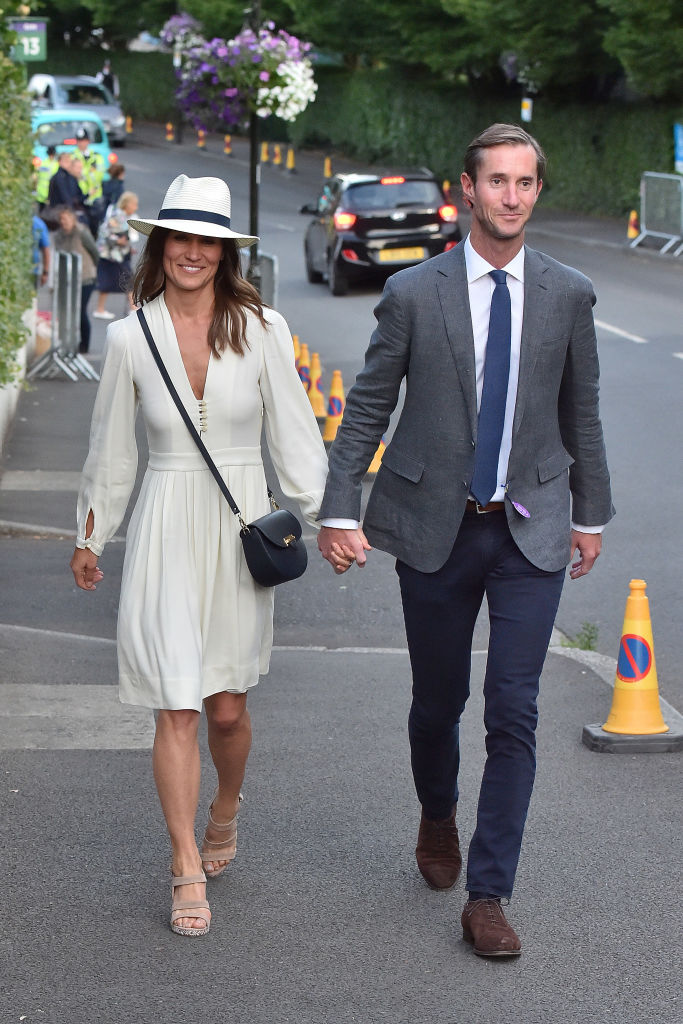 Pippa looks flawlessly daytime with this boho-chic summer dress and matching fedora. She could be going to Wimbledon or the farmer's market, either would be appropriate! Our favorite part is the long flowy sleeves and sophisticated button cuff. The casual dress looks very French girl. It's currently sold out (of course), but rest assured it's probably expensive.
It's impossible to choose — so we'll let you decide your favorite. And if you're looking for bargain versions of Pippa's aesthetic, People has a good roundup. Happy hunting!