Pippa Middleton's wedding guests are being asked to adhere to the most bizarre request
It's a royal wedding (well…sort of), and Pippa Middleton will ask her guests to do whatever she wants them to do.
Mere days away from Pippa and fiancé James Matthews May 20th nuptials, wedding well-wishers like ourselves are on pins and needles in anticipation of the big day. Because we all remember how incredible Pippa was at sister Kate Middleton's 2011 nuptials, and we're thrilled that now it's her time to shine. And while we may not know much about the ceremony, details have leaked about a, well, rather odd request Pippa and James have made.
Apparently, the couple is asking wedding guests to bring an outfit change for the following reception.
Okay, so this seems like a peculiar request, but we can see where they're coming from. It's common for brides to ditch their wedding gowns for a reception dress, and they're clearly just elaborating on the concept. And perhaps she just wants to keep her guests comfortable?
Regardless of why Pippa's asked this of her guests, we're sure it will only have a positive impact on her wedding photos. Which are, like, one of the biggest factors of wedding planning, right?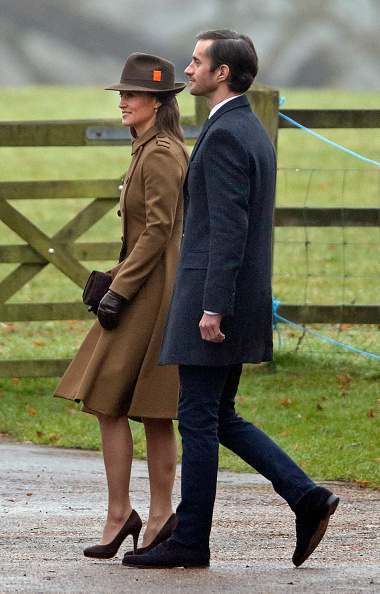 In addition to the quirky request, we've also heard that the couple has instated a "no ring, no bring" plus-one policy for unwed guests at the wedding (although we're pretty sure Prince Harry's been given the okay to bring Meghan Markle). But like we said before, it's Pippa and James's wedding, and they're free to do whatever the heck they want.
As for Ms. Middleton's wedding dress…the jury's still out on that one. But needless to say, when pics become available of her no doubt gorgeous gown, we won't be paying attention to what her guests are wearing in the background anyway.