The "pipe braid" hair trend taking over Coachella will become your go-to summer hairstyle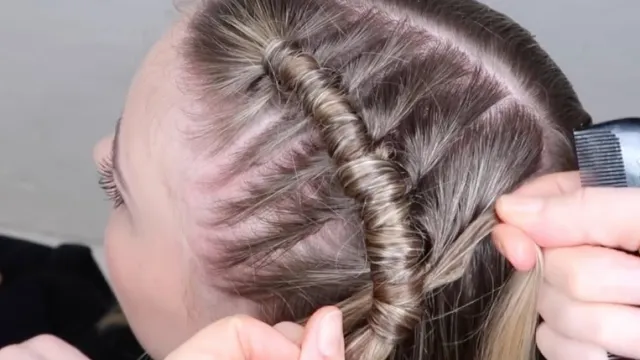 Without question, the highlight of Coachella 2018 Weekend One was Beyoncé's incredible performance — it will never be topped, so no need bother to try. That said, for beauty lovers, getting a chance to scope out all the wild hair and makeup trends to hit Indio was a close second, and it looks like the most popular hairstyle to emerge was the pipe braid.
Created by hairstylist Nicci Welsh, this original and pretty look was all over Coachella, and with good reason. The rounded braid style looks super high-end and difficult, but can easily be recreated with a little practice. It's a great way to get your hair off your neck, and has more of an edge to it than a traditional braid. You can go as neat and messy as you like, and we have a feeling this will be a go-to hairstyle during the hot summer months.
It's always nice to find an achievable alternative to an everyday braid, and since you can wear it single, double, messy, or neat, it's perfect for a variety of occasions.
Are you as besotted with the pipe braid as Coachella-goers seem to be?
We have to admit that we love the versatility.
And luckily for us, there's a video tutorial that you can study at length until you become a pro.
https://www.youtube.com/watch?v=1nk567S7hBk?feature=oembed
With a bit of practice, anyone can master the 'do.
.
Are you adding the pipe braid to your repertoire?