Pinup Girl Clothing is collaborating with horror icon Elvira, and we are freaking out
Being a fan of vintage style doesn't mean life has to be all pastels and poodle skirts. Retro-inspired fashion brand, Pinup Girl Clothing, is working on a new collaboration with the spooky style icon Elvira, and we are screaming! Elvira has been on fire this year, releasing everything from Blu-Rays to handbags.
The reigning queen of Halloween and horror hostess remains as ghoulishly glamorous as ever. We can't wait to see what wearable treasures come from this new Pinup Girl Clothing collab.
The Pinup Girl Clothing x Elvira line is launching this fall!
Pinup Girl Clothing previously carried the Elvira-themed collection from the brand Kreepsville, but this will be the first exclusive collab between the retro retailer and the Mistress of the Dark.
The Kreepsville line included an off-the-shoulder tee, cardigan, skirt, purse, and dresses. We are hoping to see every vintage interpretation imaginable of the Elvira character in this new line with Pinup Girl.
We're crossing our fingers plunging necklines, black, red, and purple are all staples in this collection.
https://www.instagram.com/p/BQDofW2guq3
We are ~so~ excited!
Pinup Girl fan favorite handbag company, Lux de Ville, has also released an Elvira Mistress of the Dark Collection. We can totally see the retro feel and spooky aesthetic coming together in perfect horror-themed harmony.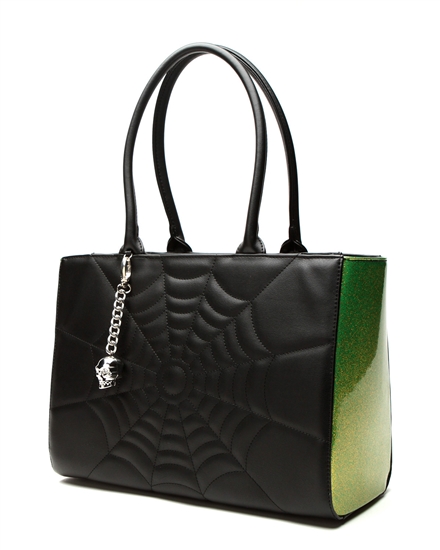 Fans can join the PUG Customer Lounge on Facebook for exclusive sneak peeks from designer Laura Byrnes. This collection has definitely shot up to the top of our fall fashion must-haves list.
https://www.instagram.com/p/BQWKv_FgKNz
Start saving your money now, because every piece in the Pinup Girl Clothing x Elvira collection will surely be to die for.