Pinterest reveals that this very cool thing is going to be the number one parenting trend of 2017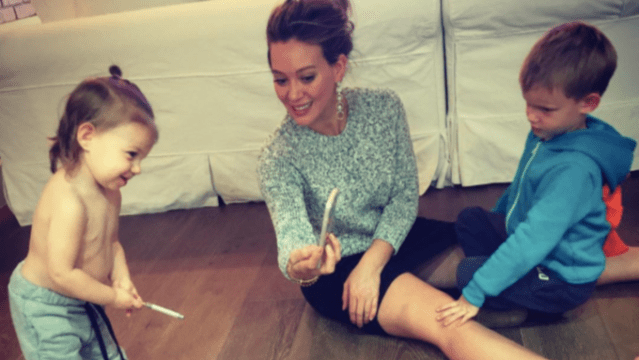 It's almost hard to believe that 2016 is coming to an end and we're about to welcome in a new year of parenting trends. For parents, the change in year can finally be a chance to do those things we've always wanted to do with our children and finally incorporate some more fun into life.
It's no secret that parents want the best for their children and that mentality is evident everywhere, even Pinterest, where the popular pins and searches reveal the latest parenting trends.
Moms and dads look to the social sharing site to find new ways to encourage their children to learn and get inspiration for how to make this the best year yet and judging by the top 10 parenting trends on Pinterest, this is bound to be a fun and memorable year.
Parents are looking for tips on learning Spanish.
According to Pinterest trends, the search for learning Spanish is up by 305% and makes it the number one parenting trend predicted for 2017!
Story starters is up 121 % because parents want fun ways to inspire their kids to write.
Story starters is a fun list of prompts that encourage the love for writing, reading and imagination.
The search for Fairy Gardens is up 106%.
Encourage your child's love for gardening with these over-the-top adorable mini gardens.
Searches for woodland nursery design is a big hit for parents.
Finding the perfect theme for your baby's sleep space is up 97% and it's easy to see why.
Classic baby names is another search and pin that's gone up this year.
The trend is up 78% and you're bound to find a name that just really speaks to you.
Finding ways to entertain kids and be screen-free is easier thanks to finger plays.
The search is up 70 % and toddlers are giving these activities two thumbs way up.
Virtual reality gear is increasing in popularity and the same trend is happening here.
The search and pin term is up 65 % bringing screen time into real life with reviews and how-to tips.
Homemade popsicle recipes is up 44% in searches and pins.  
These recipes are easy to put together, meaning our kids can help make them, and they're delish!
When you have young children, development through play is what you strive for.
The trend is up 35% and filled with activities that encourage development in key areas while still enjoying play and creativity.
Parents have big plans to back their bags and hit the road for 2017.
Searches and pins for road trip hack for parents has risen 33% because parents want to make travel fun for the littles, too.
With these parenting trends already in the swing for the new year, we have a feeling this is going to be a really fun 2017 for parents and kids!