Pinterest is rolling out a feature that makes search results way more inclusive
You may remember that last year, Pinterest unveiled plans to launch a new functionality within its search feature that would allow users to filter results by skin tone, to more quickly and efficiently find the results best suited for them.
Now, the platform has announced that after trying out the feature for the last few months, it's officially being unveiled across millions of searches, including on Pinterest mobile. "We want to make it easy for everyone to find the most relevant hair and makeup Pins for their skin tone, style and life," explained Pinterest in a statement. To which we say, hells yes. If you've ever used the site to find cut-crease eyeshadow inspo and wished you could see someone with your same skin tone, this is wonderful news.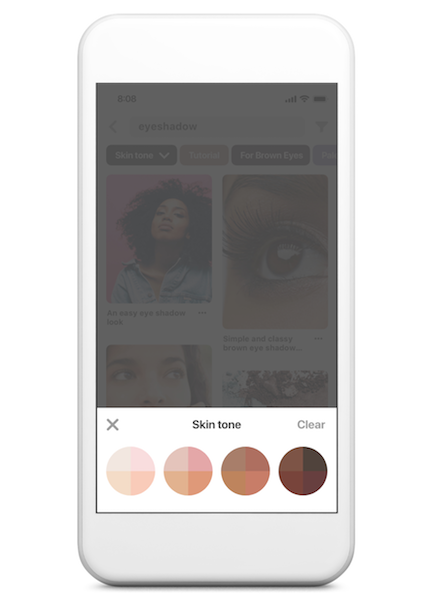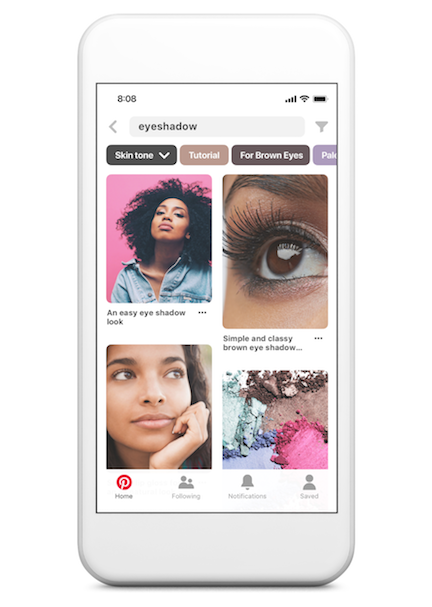 Over the next few weeks, when you log onto Pinterest and search, for example, "liquid liner," you'll notice that you'll be able to filter search results by skin tone, so you can choose exactly the right pins for your mood board, how-to tutorial, or whatever else. They'll be customized for you. And according to Pinterest, "the more you search, the more personalized your home feed and recommendations will become."
We can't wait to try this new feature out, like, now.