Here's what happened when I tried to Pinterest my first apartment
As of now, my "Decor" board on Pinterest has 369 pins. I realize that, to some people, that's not a lot, but every time I scroll through it, I'm overwhelmed with images of well-lit bedrooms and neatly organized kitchens that put my tiny New York apartment to shame. Try as I might, I'll never be able to make anywhere I live exactly like what's on my Pinterest board–but that doesn't mean it's a lost cause.
Most of the images I save come from magazines and bloggers whose life's work is decorating apartments. While it's unrealistic to expect I'd ever create those exact spaces on my own, by taking bits and pieces (and way, way simplifying them), I created a Pinterest-worthy space that's wholly unique to me.
Mugs on display
Pinterest inspiration:
My results: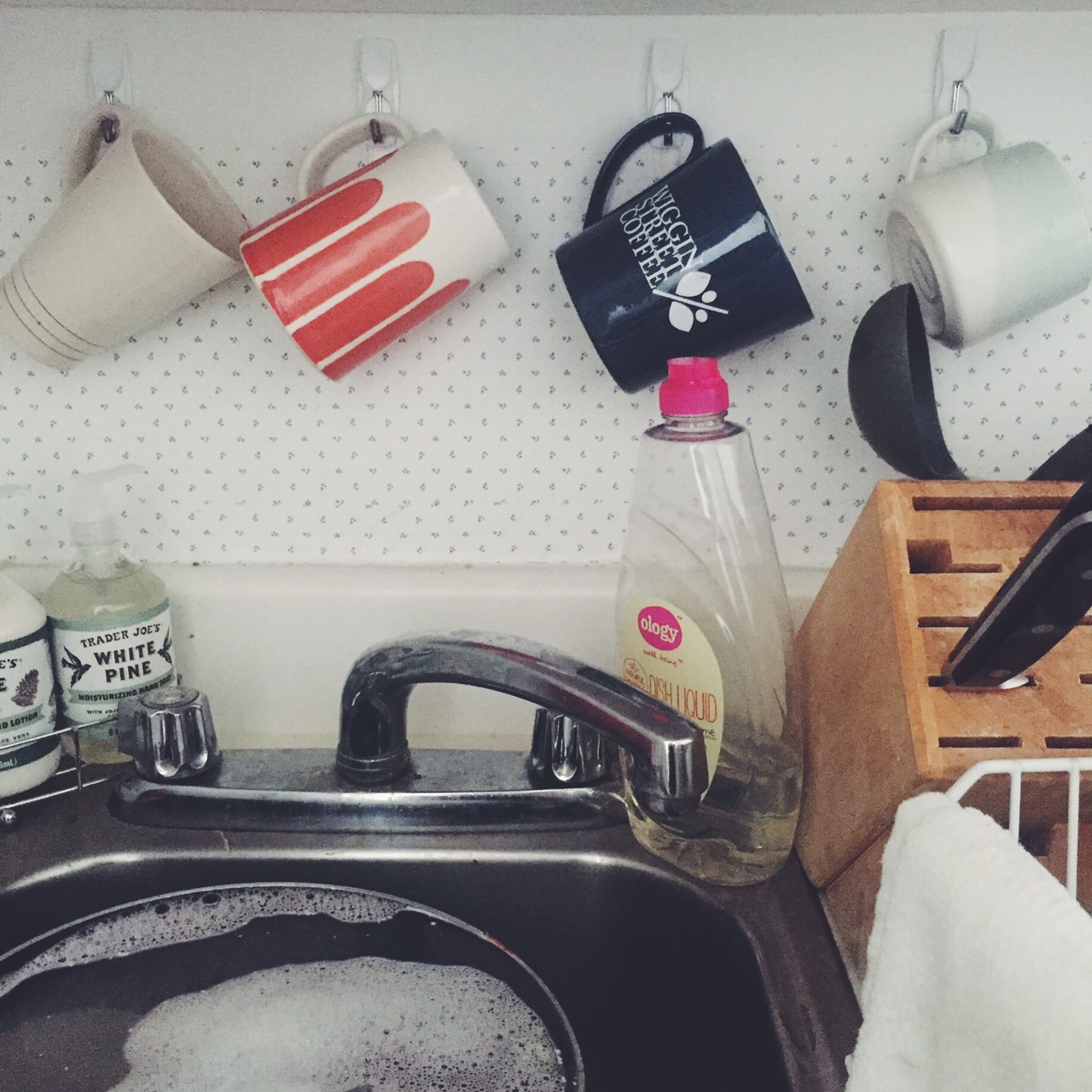 I don't even have enough space in my apartment, let alone my cabinets, to dedicate an entire section of my kitchen to pretty mugs. I'd live in a mug igloo if I could, but instead, I picked my favorites and hung them on command hooks. This made sure by best mugs were always on show with the added bonus of clearing up space in my cabinets.
Inspiration board
Pinterest inspiration: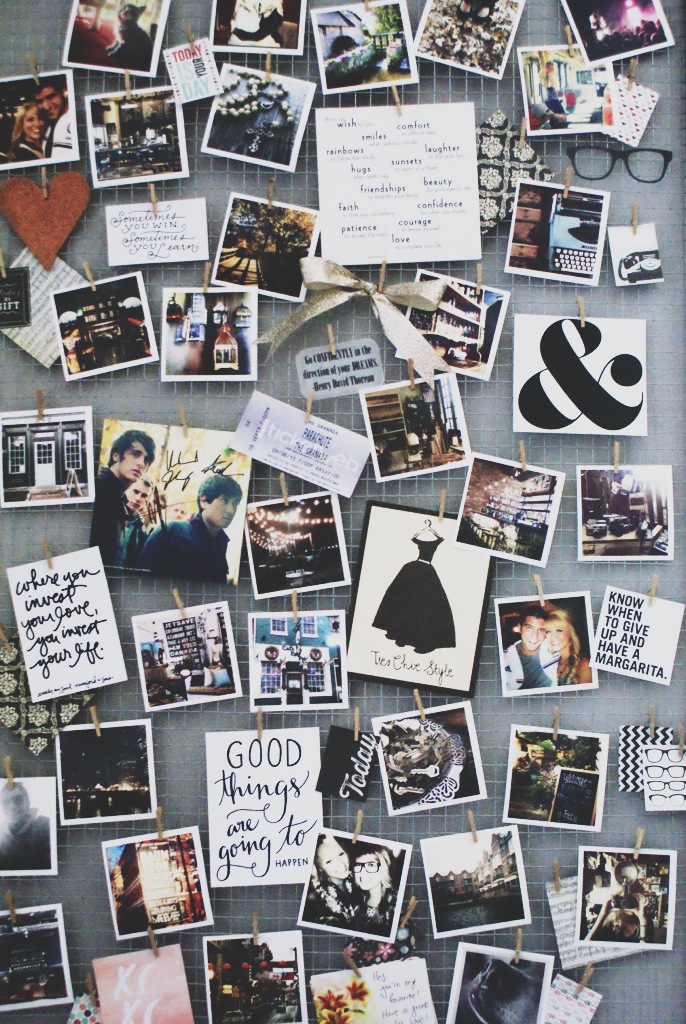 My results:
If there's one thing I love to do, it's creep on people's inspiration boards. I guess that's what drew me to Pinterest in the first place, but I really wanted one in real life. I wanted it to go above my desk and reach the ceiling, filled with quotes that would inspire me to do my best work and memories that would make laugh. Turns out, I don't have room for a desk, and the quotes and pictures I have only reach about a foot high. But that doesn't mean they shouldn't be displayed. Rather than doing funky things with strings and wires, I just got some regular cork board and attempted to completely obscure it with literally everything I had lying around.
Unique wallpaper
Pinterest inspiration: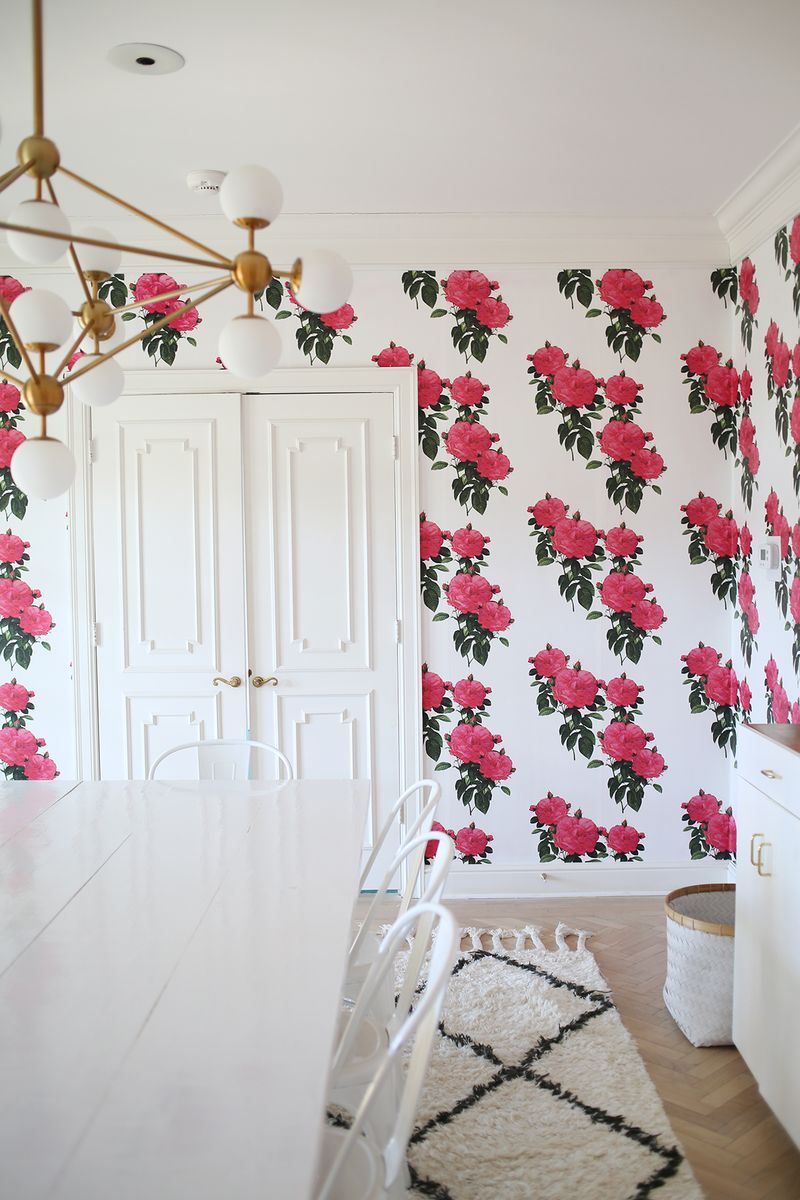 My results: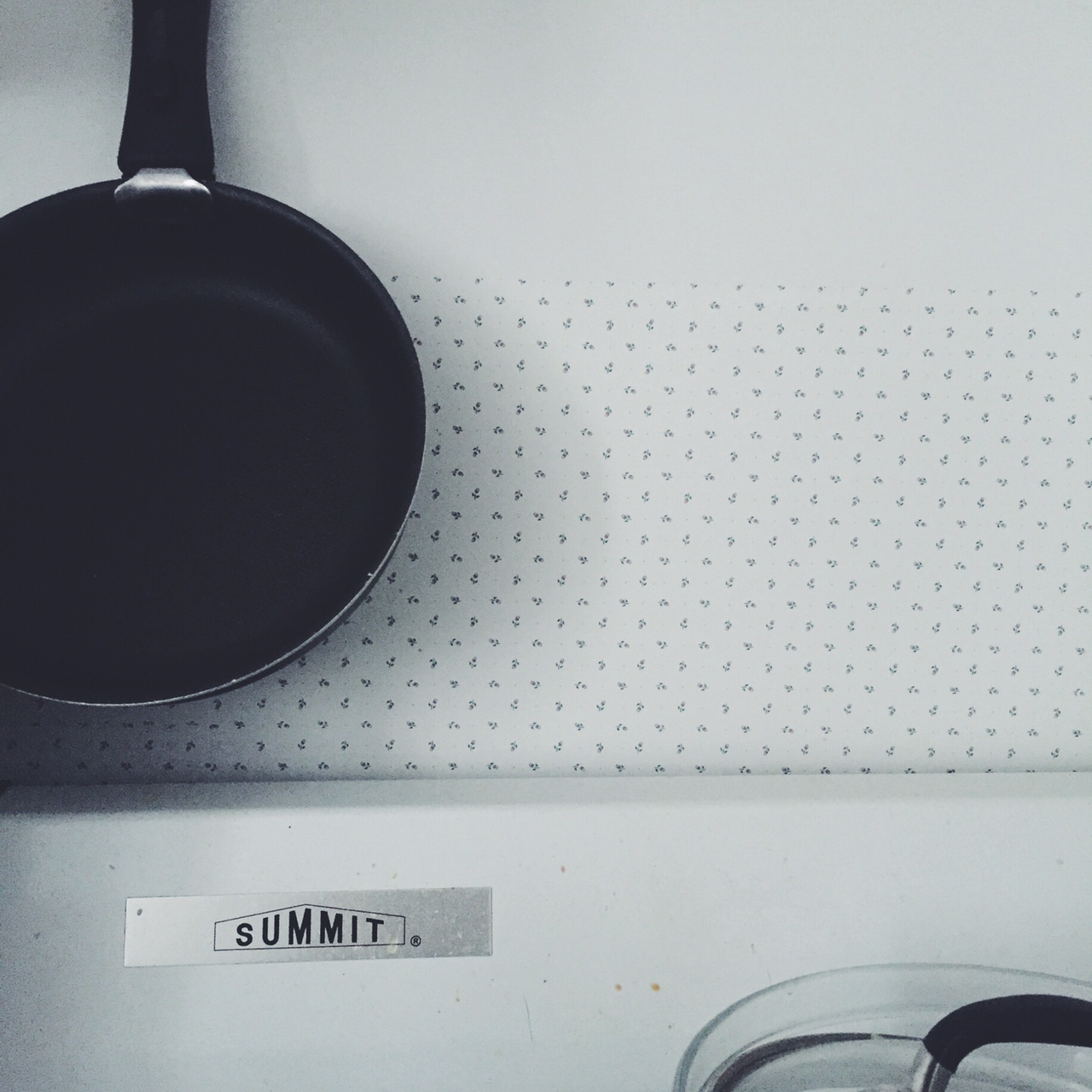 For most apartment dwellers, we don't have the time nor permission to cover our walls in lavish floral wallpaper and intricate patterns. Don't despair, because contact paper is a faster (and cheaper) way to fake wallpaper by embellishing something small. I chose to line the wall of my kitchen with one strip of this floral contact paper I got from my local hardware store. I keep telling myself that the crooked nature of the application is a part of its charm.
Statement walls
Pinterest inspiration:
https://www.instagram.com/p/2GIZD7pFBr
My results: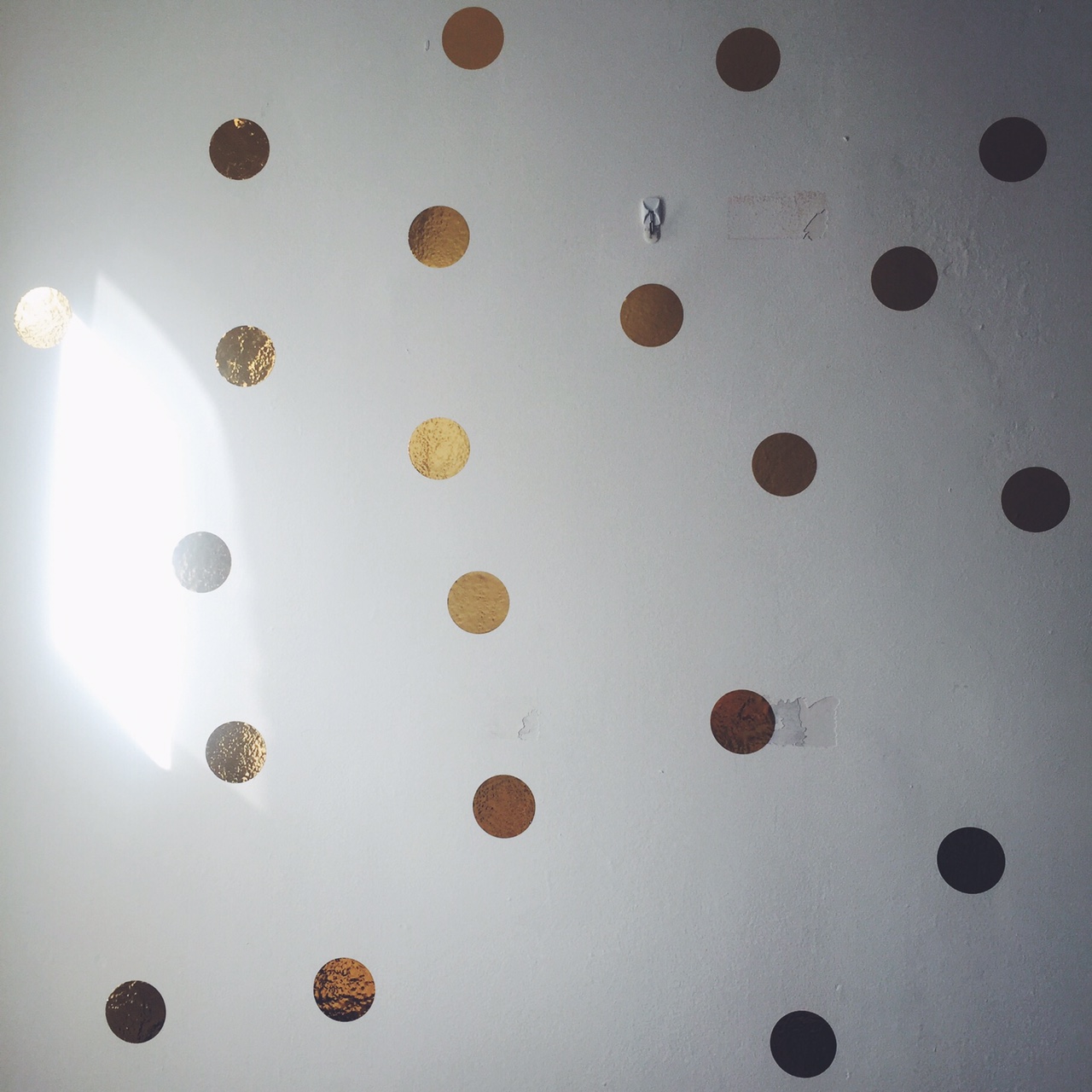 While I desperately wanted a painted polka-dot wall, there was no way I could be as even and precise as the things I saw on Pinterest. Instead, I turned to places like Paper Source and Etsy to get these golden sticker dots. They can be peeled off and on again without damaging the wall if, and when, it turns out you've accidentally placed them all in one clump.
Eclectic bedding
Pinterest inspiration:
https://www.instagram.com/p/BB7SavhLTay
My results:
Turns out, the bohemian bedding sold at every home decor store is just an expensive version of something that's supposed to be cheap. Mixing and matching your bedding is most effective when the bits and pieces are found by chance. For instance, my bed is made up of sheets from my childhood bed, a duvet from Target, and pillowcases that I thrifted in England. Throwing them all together makes something much more pleasing than any set I could have found at store.
Gallery wall
Pinterest inspiration: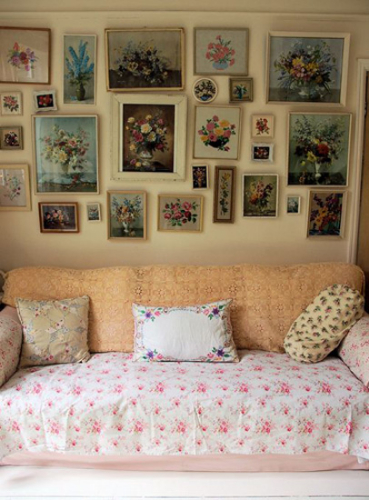 My results:
Seriously, nothing is cooler to me than a mish-mash of frames filled with prints and memories that span lifetimes, like the picture above from blogger @janegoble. But I didn't have those. I had a few nice things that I had collected over the past few months but I'll be darned if I wasn't going to give myself the gallery wall I deserved. While there was no way I could have filled the entire room, I was able to make a small part of it unique using frames I found at Goodwill and prints I saw online.
The best thing to remember when you're designing your apartment is that it's not going to look exactly like the Pinterest photo. How could it? Not because you're not as good, but because you're your own person. Although you may be basing your decor off of a picture, your own style will infiltrate without you noticing. One day you'll look around and think, "This doesn't look much like the picture, but it does look like home." That's a feeling I'd definitely pin.