We found the most-pinned engagement ring on Pinterest (and it's DAZZLING)
[UPDATED 8/17: A previous version of this post featured a different ring by the same company. The correct ring is now shown. UPDATED 8/22: Brilliant Earth reached out to us, explaining that one of their rings received over 63k pins. It is displayed below.]
Let's be honest with ourselves: When we're not using Pinterest for keeping track of delicious recipes, we're using it to plan our weddings (whether or not we're getting married, of course). Pinterest is a virtual goldmine for wedding planning, ranging from adorable table settings to crazy photobooth ideas to, yes, you guessed it: engagement rings.
Engagement rings are so personal and vary widely depending on your own taste, but we think it's safe to say that nothing feels better than your partner choosing a ring you are absolutely in love with. Still, the plethora of wedding-related content on Pinterest made us curious:
Exactly which engagement ring is the most-pinned, anyway?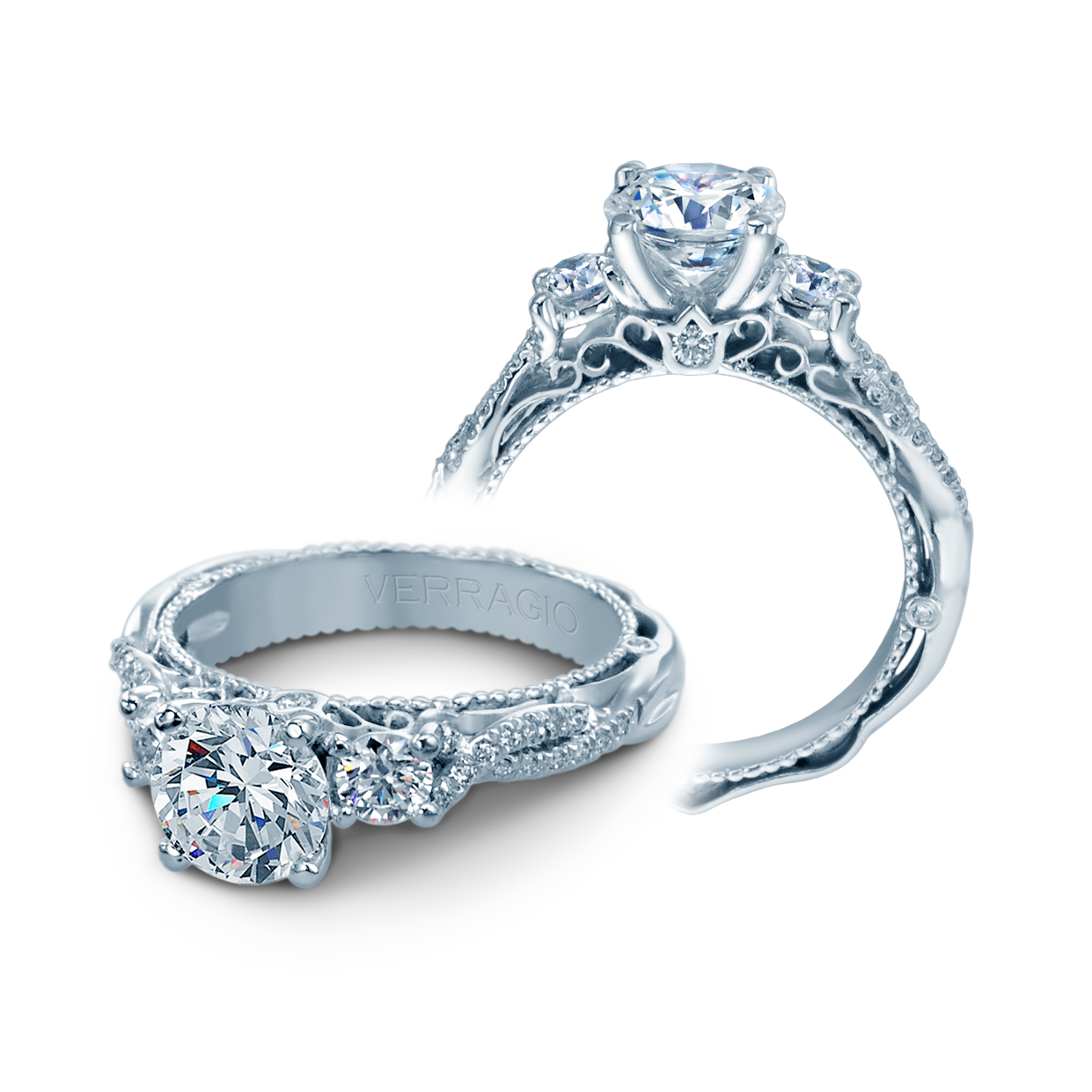 It appears that this stunning engagement ring is the most-pinned engagement ring on Pinterest, with a whopping 63,000 pins. From what we can find on Raymond Lee Jeweler's website, the ring appears to retail for $4,300. The ring is 18k white gold with .45 carats of brilliant diamonds, featuring a pave set and lace embellishments. Pretty darn breath-taking, right?
With its classic, but still dazzling features, we're not surprised this ring is winning hearts all over the web.
[Update: August 22, 12pm]
We previously reported that Raymond Lee Jeweler's "Verragio Venetian" was the most-pinned engagement ring, but Brilliant Earth's "Alvadora Diamond Ring" actually has more pins (160.8k) at the moment.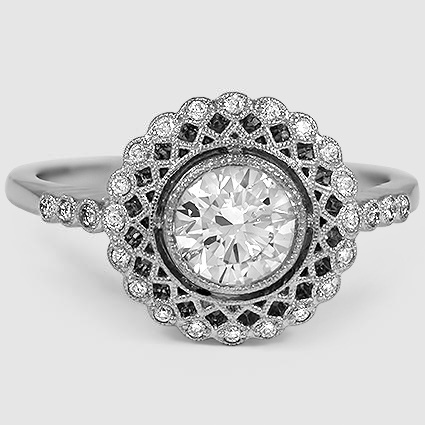 It can be purchased for $1,490+ here.