Pink wore only a white tee and jeans during her powerful "Wild Hearts Can't Be Broken" Grammys performance
Pretty much any awards show is about showing up and showing out, but that's especially true about the 2018 Grammy Awards. It's the glitz and glam that everyone loves, and we certainly love looking at. Come on, who doesn't love a best dressed list? But sometimes it's all about the simplicity and the beauty of a moment. Singer Pink proved just that as she performed at the Grammys in a T-shirt. Just a simple white tee and jeans.
Pink, a three-time Grammy winner who was nominated this year for Best Pop Solo Performance for "What About Us," gave an emotional performance of "Wild Hearts Can't Be Broken."
We've become used to seeing Pink perform gravity-defying, trapeze-style stunts in skin-tight leotards that show off her beautiful body. Her and her family have even attended shows in matching pinstripe suits! But this time around, she did a total 180.
While Pink walked the red carpet with her daughter, Willow, in a bright feathered strapless dress, it was the simplicity of her Grammys performance attire that struck us.
Simple. Beautiful. Powerful.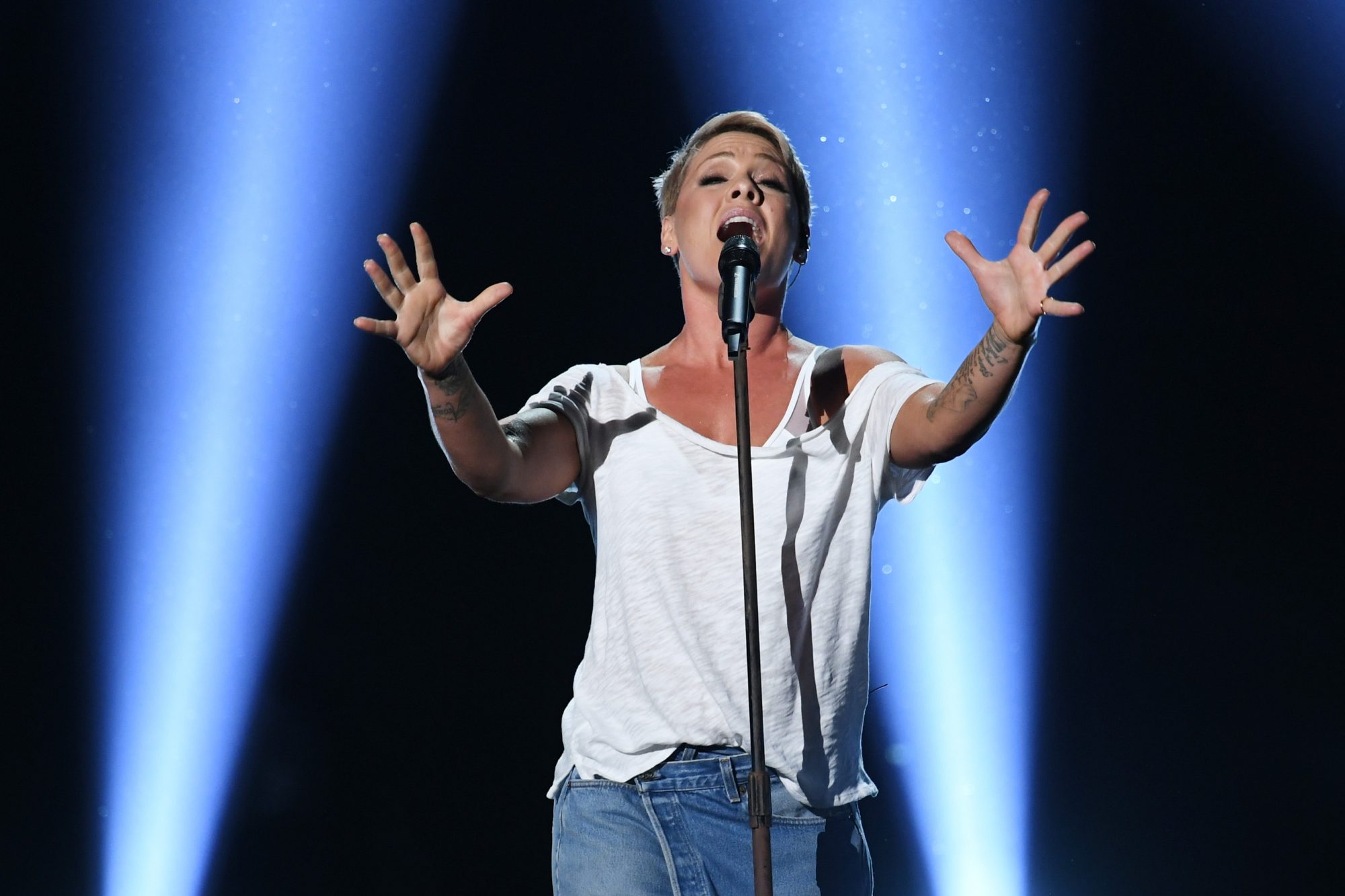 A simple white off-the-shoulder top was all she needed. And the addition of relaxed jeans made this a look that anyone can, and probably has, worn. Her subdued look kept the focus solely on Pink's power vocals and the stunning lyrics.
She was joined on stage by a sign language interpreter, who was similarly dressed. During the final moments of the song, Pink signed the lyrics as well.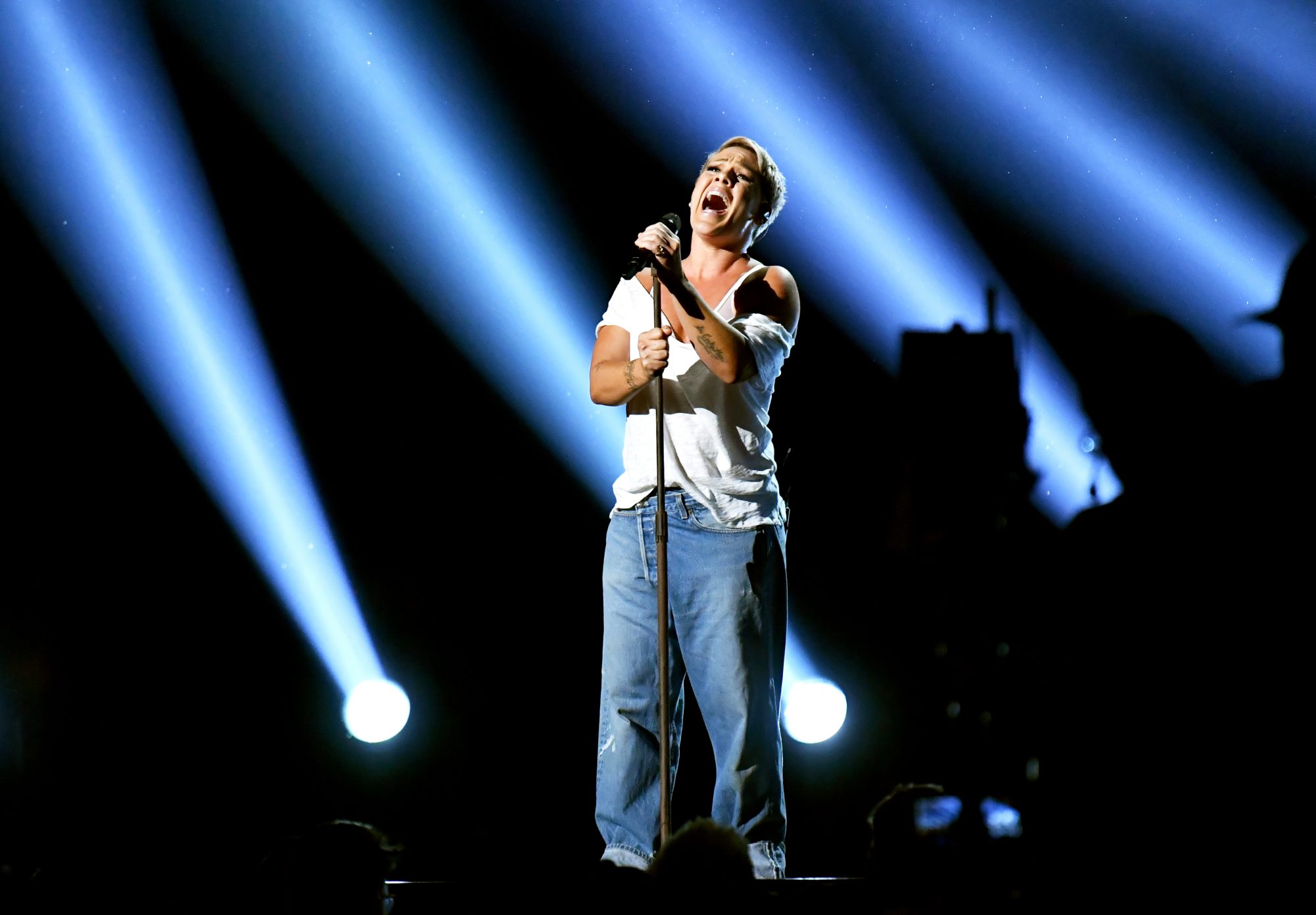 We love the over-the-top performances, but a soft, sweet moment like this is just as beautiful.