Pink wants you to know she hasn't lost any baby weight yet — here's why that's important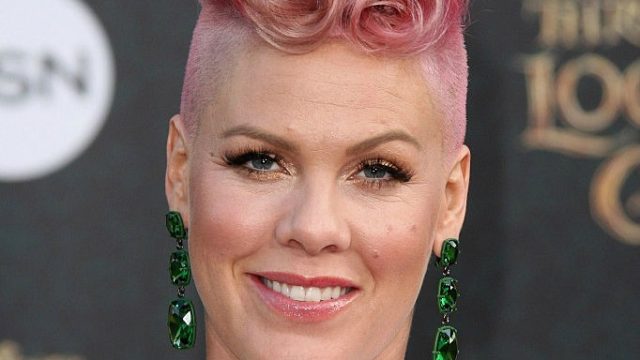 She gave birth to her second child, Jameson in December of last year, and this week Pink revealed that she hasn't yet lost a lick of baby weight — and we're so glad she said so.
The super-athletic singer, known as much for her hit singles as her acrobatic feats, posted on Instagram recently that she was heading back to the gym this week for the first time since having her baby.
"Day 1!!!!!!!! Lets do this @msjeanettejenkins (week 6 post baby and I haven't lost ANY WEIGHT YET!!!!) yaye me!!!!! I'm normal!" she wrote alongside a photo of herself with celebrity personal trainer Jeanette Jenkins.
Since having her baby, Pink's been sharing *the sweetest* photos of her family with its new addition, like this one, of her daughter Willow holding her new baby brother.
Swoon!
What she hasn't been doing is obsessing about her weight, or letting any would-be body-shamers get under her skin. In fact, her most recent post seems to be a preemptive clapback at any trolls who might be feeling the urge to comment on her "post-baby body," as they did in 2015 after Willow was born.
That year, Pink was photographed at a benefit honoring her friend, cancer doctor Maggie DiNome, and was swiftly criticized online for her body's shape and size. She responded with a tweet, seeming frustrated by the unnecessary commentary.