Pink says she's raising her children to be gender neutral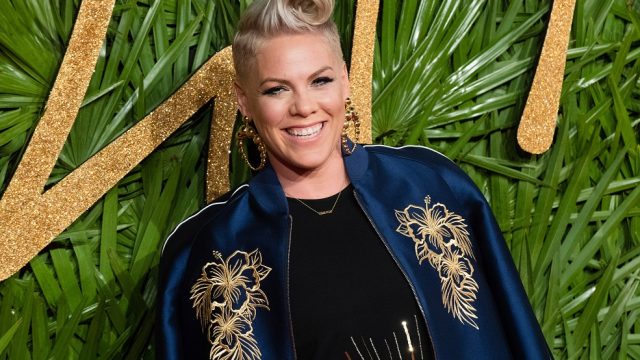 When we think of incredible celebrity parents, of course we think of Pink. As the mom of six-year-old Willow Sage and Jameson Moon, who'll be turning one in a few weeks, Pink is raising her children to be gender neutral. And one of the things that inspired this choice was seeing a classroom bathroom that anyone could use.
"I was in a school and the bathroom outside the kindergarten said, 'Gender Neutral – anybody,' and it was a drawing of many different shapes," the singer said in an interview with The Sunday People. "I took a picture of it and I wrote, 'Progress.' I thought that was awesome. I love that kids are having this conversation."
In her own eyes, Pink admitted that she often sees herself as a 12-year-old boy. As she admits, sometimes it's a little hard to believe that she's the adult in the room. "I do bake sales and lemonade stands. I take my kid to school and try to get there on time," she said. "I'm a f**king grown up now, it's so weird. I'm still a 12-year-old boy."
As you may recall, Willow recently wore a suit to the MTV VMAs, matching styles with her mom and father Carey Hart. And she looked incredible in it.
According to Pink's interview, she said that Willow also told her she wanted to marry an African woman — and while that's so amazing to hear, Pink managed to find a loophole in Willow's plan.
"Willow told me she is going to marry an African woman...I was like, 'Great, can you teach me how to make African food?' And she's like, 'Sure, Mama. And we are going to live with you while our house is getting ready,'" Pink said. "I was like, 'What the f**k, who are you?...Who is paying for this by the way?'"
We think that Willow has such a good soul, and we credit both Pink and Hart for making conversations about gender a normal part of her upbringing.