Pink called out the "parenting police" in an Instagram photo of her daughter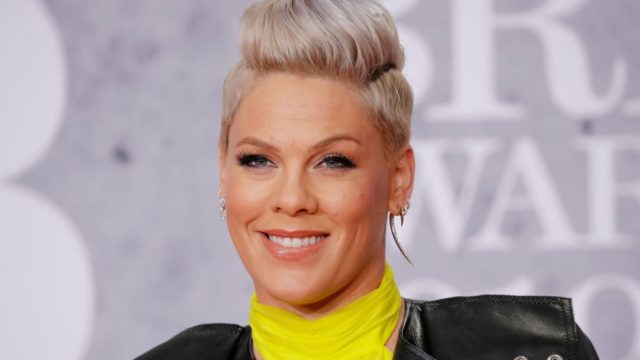 There are as many different approaches to parenting as there are parents, but that doesn't stop strangers on the internet from ridiculing the ways other people raise their children. It seems like mommy-shaming plagues almost every woman who decides to have kids—especially celebrities. And recently, Pink, who knows how to coin a good internet clapback, shared a savage Instagram post about the "parenting police."
On July 9th, the singer-songwriter shared a photo of her daughter, Willow, running through the sprinklers. In her caption, she mocked the kinds of "concerned" comments that mothers frequently receive on social media.
"Here's a picture of my child running through water," she wrote. "It wasn't even filtered. What a waste of water. And no helmet? I hope she had sunscreen. If she slips and falls she may be traumatized for life. And her mother wasn't even there. I was.....gasp.....working!!! In another country!"
Pink made her feelings even clearer in the hashtags, which included #fucktheparentingpolice and #ifyoufeellikeunfollowingpleasegoddoitquickly. She also turned off the comments on her post.
Pink didn't specify what prompted her criticism of the parenting police. But she has dealt with more than her fair share of social media pile-ons. In an April appearance on The Ellen DeGeneres Show, the "What About Us" singer recounted the backlash she had gotten for sharing a picture of her children feeding a pelican. In the photo, her 2-year-old son, Jameson, isn't wearing a diaper, which Pink said she didn't think about at the time. His nudity prompted a host of negative comments. Pink told DeGeneres that after that incident, she no longer wanted to post pictures of her children.
"I cried. I cried so hard after that because I like to share my family," she said. "It's my proudest moment in my life. I'm prouder of my kids than anything I've ever done. And I just, I won't share them anymore. I won't do it. I'm not posting pictures of them anymore."
Pink's latest post points out why bothering parents can be so damaging—even if it comes from a place of concern. We hope she's getting some respite from the parenting police.