8 Pink Items You'll Love That Are Giving Back For Breast Cancer Awareness Month
Help join the fight against breast cancer—and stock up on your fave fashion and beauty items.
Breast Cancer Awareness Month is an annual campaign to raise awareness about breast cancer risks and the importance of screenings, as well as fund research into this widespread disease.
A cancer that impacts 287,500 women in the US alone each year, it's important to pay attention to your breast health, both during Breast Cancer Awareness Month and beyond. A cause that we should all be passionate about, a number of our favorite brands are also getting on board with supporting October's campaign.
And so, whether you're already thinking of stocking up on festive gifts for loved ones or want to treat yo'self to something new, read on for our favorite pink items that give back for Breast Cancer Awareness Month.
1
Lizzo's Shapewear Brand, Yitty
Helping turn #fitchecks into #titchecks, Lizzo's shapewear brand Yitty (powered by Fabletics) is launching a new campaign aimed at the under-40 set. The #TitCheck campaign features original artwork by global illustrator Marga Castaño and encourages young people to "Think" about their breasts when they get dressed, "Identify" any changes, and "Talk" to their doctor.
At the center of the campaign is a simple online survey that will encourage you to take time each day to practice "breast self-awareness," similar to how you'd take time to check out your 'fit each morning.
RELATED: 3D Mammograms Are Now a Thing, and They Could Mean Great Strides for Women's Health
2
Grande Cosmetics Most Loved Nudes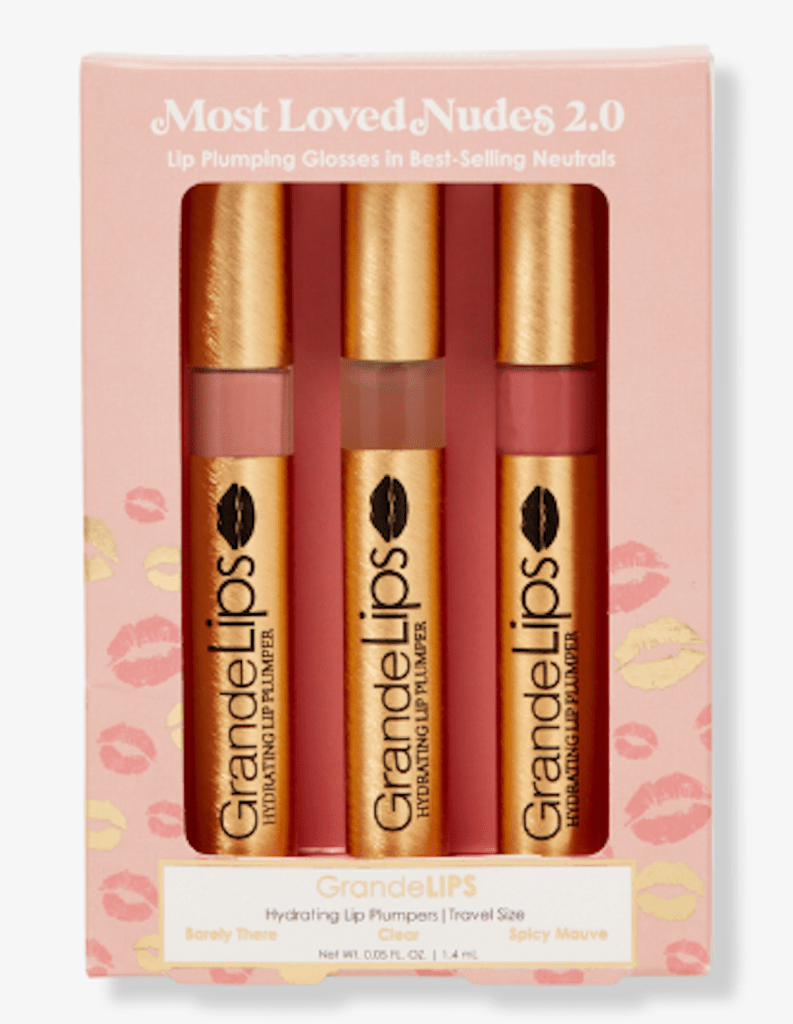 One of our go-to beauty brands, Grande Cosmetics is donating 15% to the Katz Institute for Women's Health with every purchase of their Most Loved Nudes 2.0 set. A hydrating lip plumper set featuring three travel-ready GrandeLIPS in Clear, Barely There, and Spicy Mauve, the set will be 15% off during October with the code BCA15.
To help raise awareness, the brand is also embarking on an educational social media program by sharing tips and insightful information on Instagram, Facebook, TikTok and their website about Breast Cancer Awareness in conjunction with the experts from Northwell Health and the Katz Institute for Women's Health.
3
Bellabeat's Leaf Chakra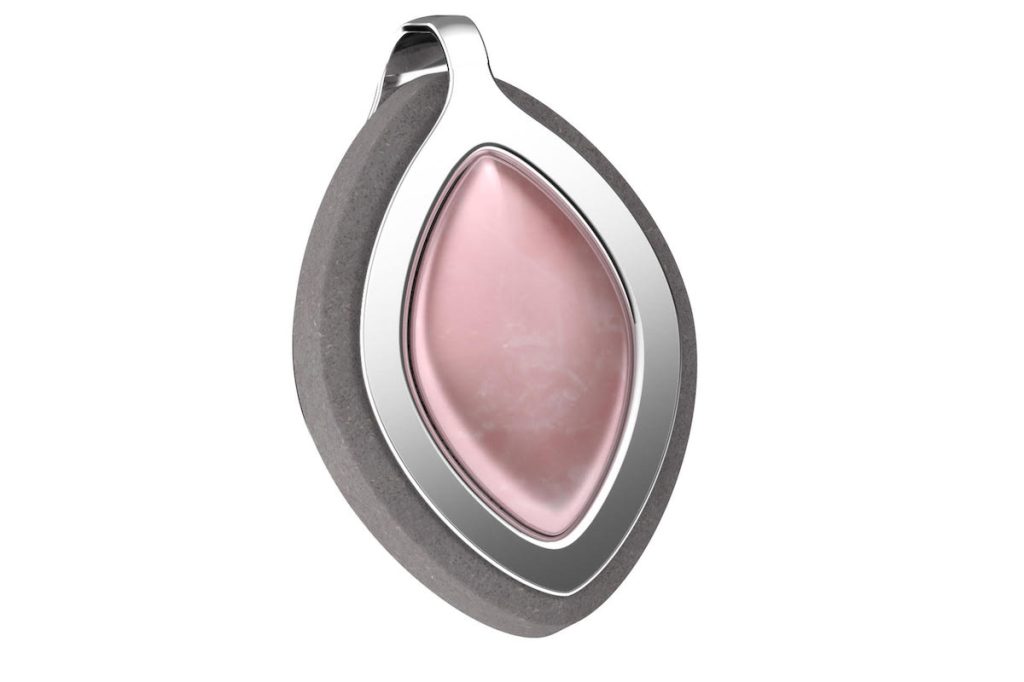 A wellness tracker with a twist, Bellabeat's Leaf Chakra is made with natural crystals, hypoallergenic stainless steel and wood composite, and can be worn as a bracelet, necklace or clip.
Right until the end of December, Bellabeat is joining the fight against breast cancer by donating 10% of proceeds from its Leaf Chakra in the color Love directly to the Breast Cancer Research Foundation.
Beautiful on the outside, smart on the inside, the Leaf Chakra tracks everything from your sleep to your menstrual cycle and activity levels; making it the perfect accessory for anyone wanting to maintain a healthy lifestyle.
4
Joey Healy's Brow Renovation Serum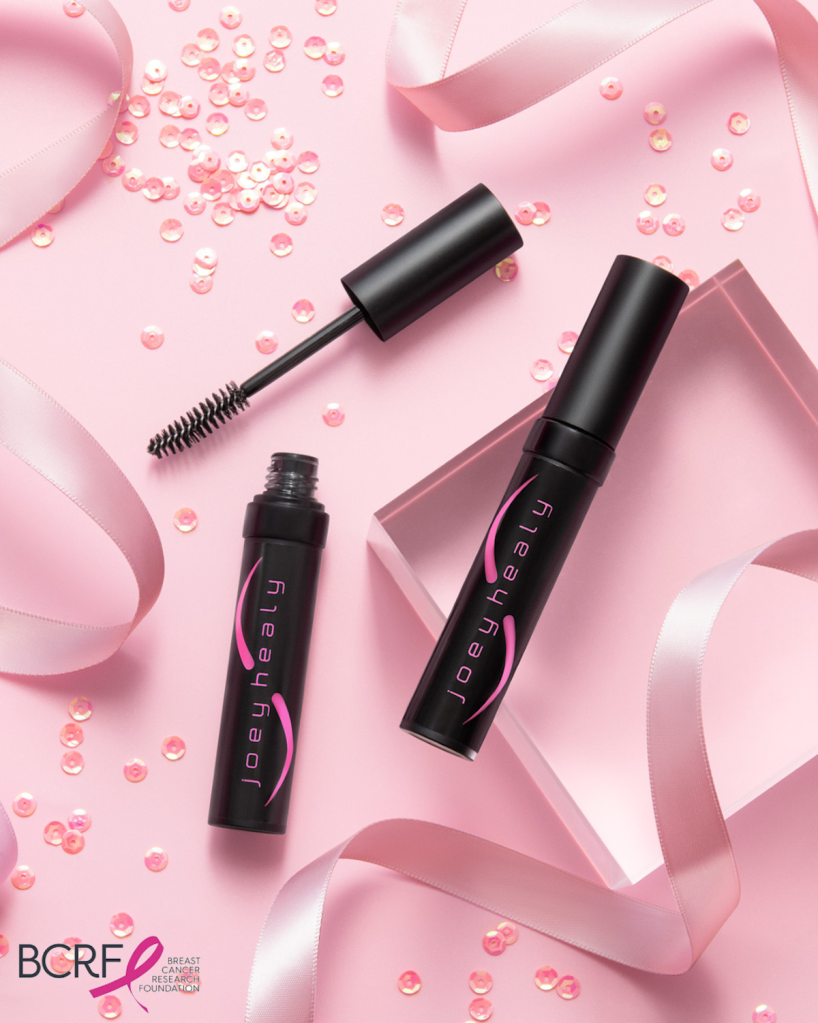 For the 6th year in a row, celebrity eyebrow specialist Joey Healy will be donating $10 from every sale of the best-selling Brow Renovation Serum to BCRF to help find a cure for breast cancer, with limited-edition pink packaging.
Boasting a unique blend of pentapeptides, hyaluronic acid and hydrolyzed wheat protein, the serum is perfect for anyone wanting to up their eyebrow game, and the advanced moisturizing agents in added Vitamins A, B5, C and E will help brows to grow back thicker than ever before.
5
Better Skin Mirakle Cream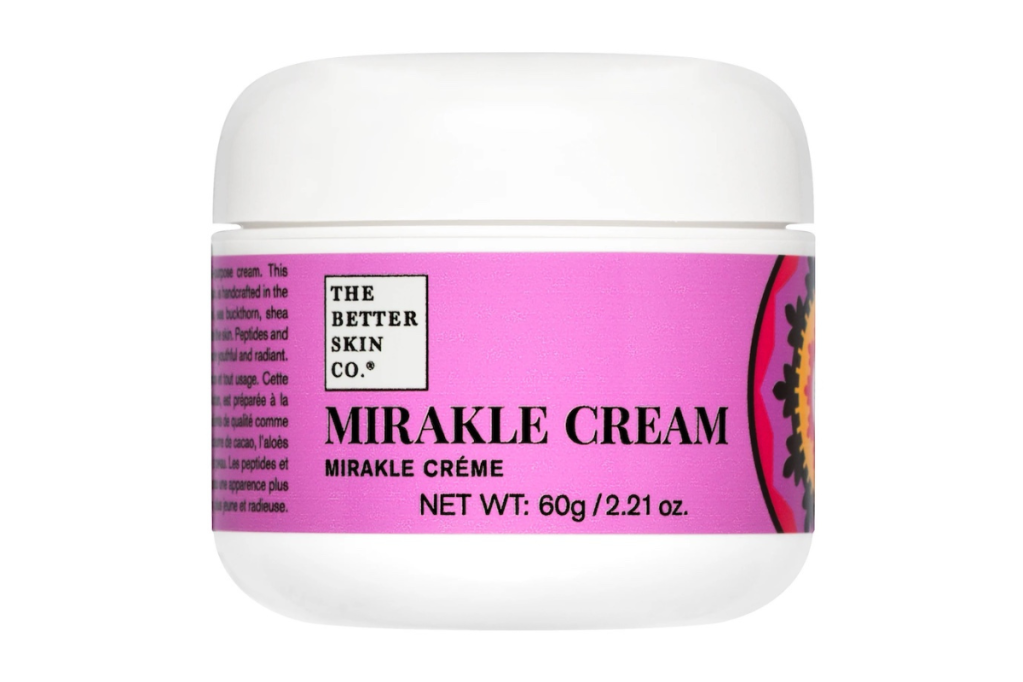 In honor of Breast Cancer Awareness Month, The Better Skin Co. is donating 100% of its October proceeds from the sale of its award-winning, cult classic Better Skin Mirakle Cream to the Cancer Cartel.
The skincare brand's number-one best-selling product, that delivers proven clinical results, Mirakle Cream is a winning blend of nature and science and can be used as a day or night cream, eye cream, brightener and primer.
Designed to fight the signs of aging and help skin appear smoother, more youthful and radiant, why not join its legion of loyal fans and help raise money for breast cancer awareness in the process?
6
Asutra's Pink Collection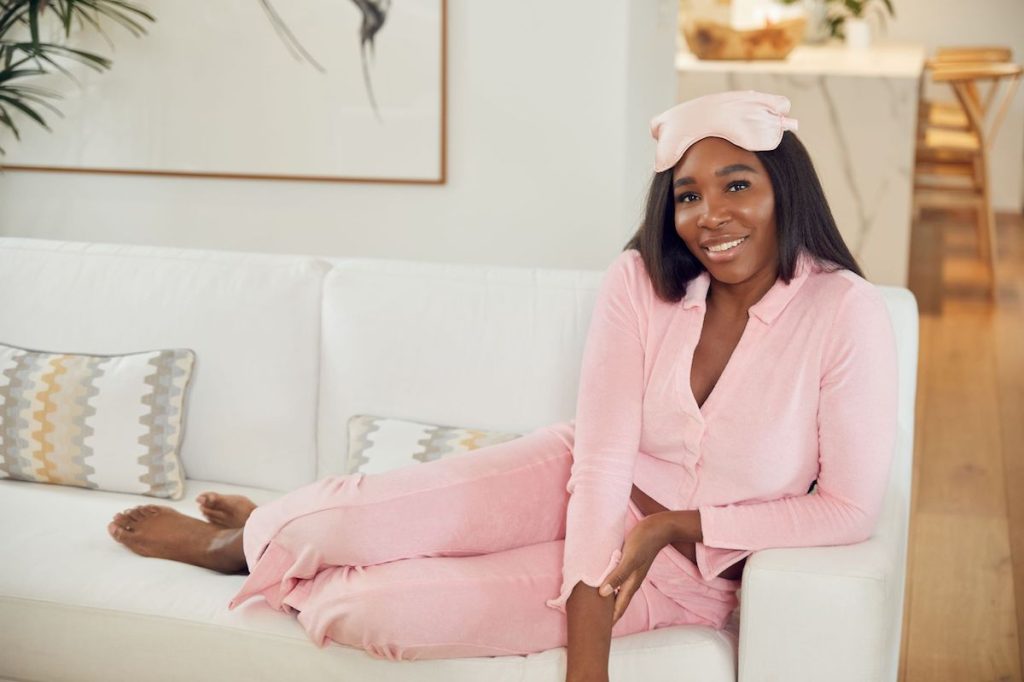 Women-owned and led active self-care brand Asutra has long been a champion of both women and their health and is proudly donating 10% of sales from their Pink Collection to the Lynn Sage Foundation to support Breast Cancer Research during October.
Loved by part owner and Chief Brand Officer Venus Williams, we can't get enough of the collection's Pink Silk Eye Pillow. Made from 100% silk, this hypoallergenic, luxurious, lavender aromatherapy eye pillow can be used as a weighted sleep mask, for meditation or savasana during yoga, or to relieve migraines and headaches.
In honor of Breast Cancer Awareness Month, Bobbi Brown is donating 100% of each purchase of its Proud To Be Pink Crushed Oil-Infused Gloss Duo to the Breast Cancer Research Foundation.
The limited-edition duo in exclusive pink packaging feature two of Bobbi Brown's most popular shades, Free Spirit and Bellini.
These fan-favorite glosses contain a luxurious formula, with nutrient-rich botanical oils that rejuvenate the lips, as well as Coffee Seed and Kukui Nut oils that strengthen the lip's moisture barrier for smoother, fuller-looking lips.
8
Maxey Cosmetics Enhancing Serums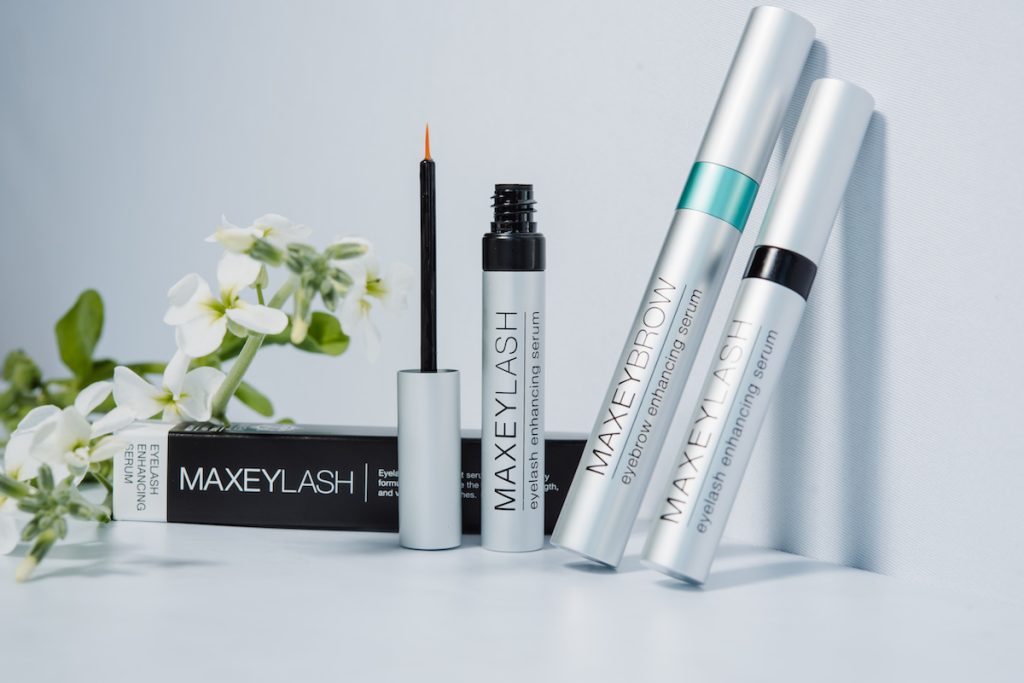 One of our favorite brands for all things eyes and brows, in honor of Breast Cancer Awareness Month, Maxey Cosmetics will be offering a special promo on their much-loved eyelash and eyebrow-enhancing serums.
Until the end of October, customers will receive 10% off all purchases with code THINKPINK, and Maxey Cosmetics will also donate 10% of all sales to the National Breast Cancer Foundation, Inc.
Lucy Pearson is a freelance writer, book blogger and host of The Bondi Literary Salon based in Bondi.
Read more