Pink and her daughter Willow look like grunge princesses on the 2018 Grammys red carpet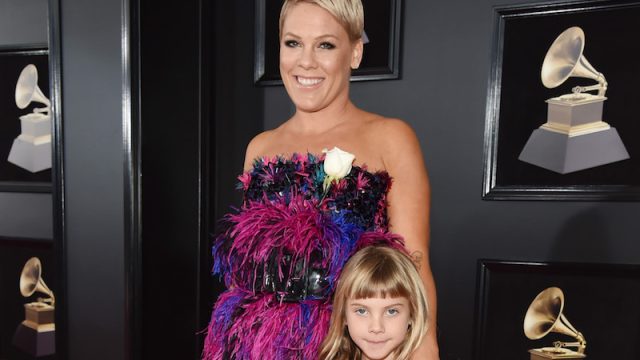 One of the best things about the Grammys is the incredible and creative fashion. With celebrities in attendance showing off their individuality through such fun ensembles, it's always hard to pick a favorite look. This year, we're especially loving Pink and her daughter, Willow, who look like glamorous grunge princesses.
This year, Pink is nominated for a Grammy for Best Pop Solo Performance for "What About Us." She'll also be performing tonight, and we can't wait to see what exciting aerial choreography she gets up to on stage. But right now, all we can focus on is how awesome her family is.
Pink walked the red carpet with her six-year-old daughter, Willow Sage Hart, and they both looked amazing. Pink rocked a multi-colored pink, blue, and purple feathered gown with flawless hair and makeup. She looked gorgeous and unique, as per usual. Willow wore a silver dress with a tutu skirt, a black bomber jacket, and silver sneakers. She looked like the perfect mixture of glam, casual, grunge, and sweet. (We know she's a kid, but honestly, we'd wear the same outfit in a heartbeat). Both accessorized with a white rose in support of the Time's Up movement.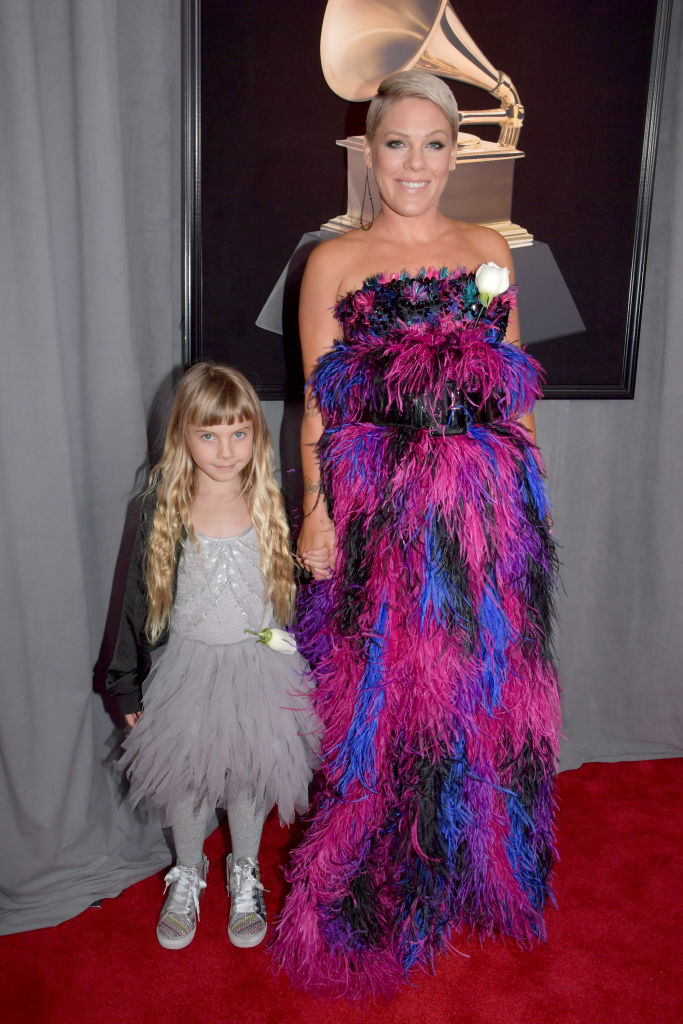 Willow wasn't the only one of Pink's family members who made it to the show. Right before the Grammys, she shared a snap of her family on Instagram, featuring her one-year-old son James Moon Hart and her husband Carey Hart.
She followed that one up with one more family picture, this one with her her kids and her mom, who are also attending the Grammys tonight.
On the red carpet, Pink talked about her upcoming performance and how much she loves doing those crazy on-stage stunts she's become known for. We can't wait to be awed by her tonight!